Insider Guide to Versilia
Named after the river that runs from Seravezza to the glamorous beach at Forte Dei Marmi, Versilia is an area cosily tucked in along the coast of the beloved Italian region of Tuscany. The sunny surroundings are famous for their fancy resorts, fashionable lifestyle and frequent visits by celebrities. Versilia collects in itself the complete vibe of the Mediterranean way of life and gives a coquettish mixture of both Italian and French charms.
Things to do in Versilia
Named after the river that runs from Seravezza town to the glamorous beach at Forte Dei Marmi, Versilia offers a mild and favourable climate all year round as well as plenty of exciting things to do. Exploring the region opens up a range of possibilities to discover stunning landscapes, fantastic food and charming towns. Sometimes it's a challenge to choose what to do first and that's why we have prepared this in-depth guide to Versilia to help you experience the enchanting area like a local!
TASTE
In this area, you'll find the local favourite La Dogana – an elegant and simplistic restaurant, located at the top of a winding, wild path in the hills of Camaiore. Don't miss their seafood spaghetti and sugar biscotti.
You can also try other notable names such as Michelangelo Masoni – Macelleria & Bistrot; Il Merlo; Lunasia; Bistrot. Each one of these local diamonds has a not-to-be-missed menu full of local delicacies and freshest seasonal ingredients. Trattoria Buonamico and Trattoria La Darsena are two other delicious options, located at Viareggio.
If you are curious what local dishes to try, we say don't skip on the starters like cecina, foccacia all'ollio, foccacia filled with cheese, farinata, torta salata. For mains, get a taste of cacciucco, pappardelle with duck, cozze ripiene, cappon magro.
The most delicious gelato is found in Gelateria La Cremeria, an absolute must-visit for all visitors.
SIP
The vibrant local community typically appears in the streets around 5 pm to take evening aperitivo. Join them for a glass of wine and a light bite at one of the spots on the Piazza del Duomo. The streets around this square are also home to small art galleries, speciality shops and artisan workshops, perfect for picking up gifts or souvenirs.
Speaking of wine, the best Tuscan wines you can sip in Verisilia are Sassicaia;  Tignanello; Castello di Ama L'Apparita;  Isole E Olena Chianti Classico; Uccelliera Rapace Toscana; Castello Montauto, Vernaccia di San Gimignano;  Brunello di Montalcino; Carmignano. Versilia offers a wide selection of wine tasting tours that you can opt for and experience some of the local wines in the making.
EXPLORE
Those interested in culture and history are lucky, as Versilia provides an abundance of both alongside infinite beach fronts and sands as far as the eye can see. During summer, there are many great beachgoers and tons of events with local and international writers, artists and performers. In winter, literary fairs and film festivals draw experts and amateurs from all over.
While there, you cannot miss Puccini Festival – every summer the festival occurs in Torre del Lago, in honour of the great Puccini. The Maestro's best works are performed on an open stage theatre, overlooking the captivating Massaciuccoli Lake.
Livorno Effetto Venezia, La Versiliana Festival, Premio Barsanti, Festival della Mente are other notable events that take place during summer. Each one is different and appeals to various music and performance tastes. All offer music, literature, theatre, light, sound and of course, the opportunity for locals and guests to come together and enjoy the magical powers of the Italian Riviera.
CHILL
This wonderful area is all about nature, hidden, wilder trails and hills. Nature-lovers should head towards Camaiore – the surrounding hills are home to delights such as the secret Candalla Waterfall, the natural reserve of Lake Massaciuccoli and the panoramic Alpine hiking trails from Casoli or Metato.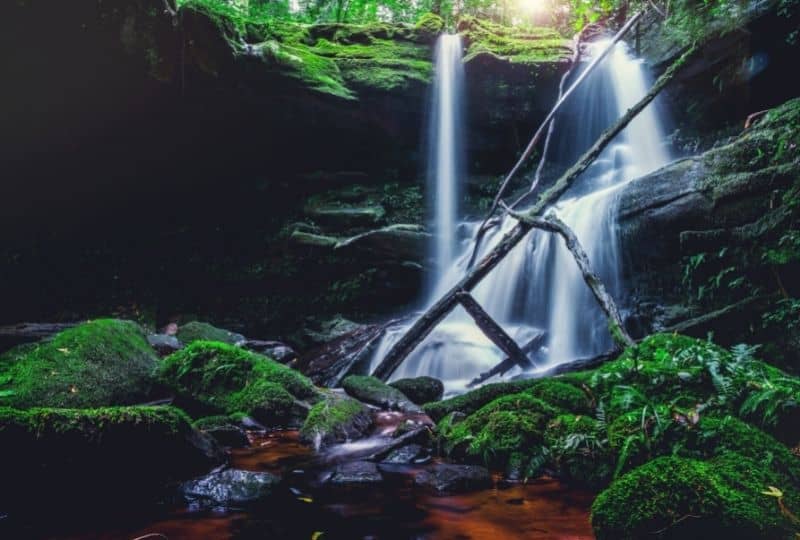 A visit to Versilia would not be complete without a day trip to Pietrasanta known as Little Athens, thanks to the town's long-established tradition of sculpture-making. Michelangelo spent time in workshops here learning his craft from local artisans. You can try to secure a visit to a marble or bronze studio during working hours and you won't be disappointed by the experience. It's also worth spending a day at one of the marble quarries located outside of town.
As the sun begins to set, head to the Complex of Sant'Agostino next to which you'll find a nice uphill walk to the Rocca Di Sala. This 13th century Palace is closed for visitors, but it does provide a magnificent view of the town and the Tuscan countryside. Having surely worked up an appetite, make your way to Osteria La Brocca and eat simple, classic dishes such as tagliatelle with ragu or their speciality pappa al pomodoro, a bread stew with garlic, tomatoes and Pecorino.
Elsewhere in Versilia, a trip to the coast offers at Forte Dei Marmi the possibility of taking an unforgettable sunset cruise, from which you can contemplate the majesty of the cliffs and hills.
BE ACTIVE
The best way to stay active and do things in Versilia is by either going to the beaches or visiting historical sites and art events. Here are a couple of suggestions of where the locals like to rewind and you should not miss them out.
Ronchi is the ideal place for all beachgoers, with gorgeous beaches and a lovely Californian climate. Cinquale, home to Aginulfi Castel is worth visiting. It is considered the first historical monument of Montignoso. Forte dei Marmi is a seaside resort. During the last century, Forte dei Marmi has become a famous resort popular among both locals and tourists. There you can also dive into enchanting gardens, kitchen gardens and luxuriant meadows surrounding beautiful villas. The resort is the perfect example of how the delicate balance between people and nature is possible to achieve.
Marina di Pietrasanta is another lovely seaside resort worth exploring. A wide, large and sandy beach will be at your disposal when there and the transparent blue sea that appears welcoming and familiar even to the most unskilled swimmer.
STAY
The main cities in Versilia where you can find excellent vacation abodes are Viareggio, Forte dei Miarmi, Pietrasanta, Massarosa, Camaiore, Saravezza and Stazzema. You can take a look below at some of the best boutique hotels the area has in store for you. This wonderful region certainly offers something for everyone.