Be pampered at the charming Dar Ta'Zeppi on the rugged island of Gozo
Wander around the lush gardens, sip a cocktail whilst lounging by the pool, and check out the traditional building with its quaint arched windows and stone bricks adorned with bougainvillea. The outdoor terrace, garden, and pool have been decorated with beautiful artworks by Tanja & local artists, which you can observe as you unwind.
The B&B is run by Tanja and Vincent, very attentive and caring guests. Dar Ta'Zeppi Gozo has a cozy, familial aura and is named after a family's uncle Giuseppe. Here, you're sure to make connections with the owners. They anticipate their guests' needs and take care of them, whether by arranging their dinner reservations or chartering a boat for a day out at sea. Your stay at Charming B&B Dar Ta'Zeppi is filled with relaxation and warmth.
What we liked the most
A glass of bubbles and a scoop of ice cream by the pool
Yoga, meditation and massages surrounded by stunning artwork
The floral scents of the Mediterranean plants and fruit trees in the garden
Breakfast with homemade and local delicacies
The hosts' inexhaustible warm hospitality
Rooms Overview
Relax in the laid-back Mediterranean style rooms at Charming B&B Dar Ta'Zeppi Gozo. All rooms are simply furnished, come with air conditioning and are built with thick walls, meaning a cool and quiet night's sleep is guaranteed.
With art in blue shades hanging from the walls and a French door opening onto the green terrace, the Blue Lagoon room a tranquil space. Ceramic and metal artworks abound as does shabby-chic furniture.
Red Rose
4 guests
View into the pool
White walls, exposed beams and red diamond tiled floors give a touch of French style to this cosy room. Antique pieces of furniture such as a cabinet with sink and marble top decorate the room, as does an ornate mirror which reflects light around the space.
Purple Passion Flower
3 guests
View into the courtyard
This spacious room filled with natural light is perfect for couples or small families. The room sits at the back of the townhouse, on an island of calm and benefits from a large French door opening onto the scenic garden as well as the pool and ping-pong area.
White Passion Flower
2 guests
View into the pool
Relax in the charming 'White Passion Flower' room which is intriguingly decorated with mixed media. The headboard is a thick, rich fabric whilst the beds are draped in opulent purple fabrics. A beautiful arched French door leading onto the garden.
Green Valley
3 guests
View into the pool
Follow an elegant marble staircase and you'll find a room with views over the floral garden, clear blue pool, and terrace area.
Violet Family residence
5 guests
Two-bedroom suite
View into the pool
The large family suite includes Purple passion flower suite and white passion flower suite interconnected with a double door.
Taste the flavors
Breakfast
At Dar Ta'Zeppi' Gozo, breakfasts are renowned. Myriad colours and tastes will tempt you as you sit down to a homemade breakfast including fresh, local jams, cheese, meat, and vegetables. Each day a new selection of items sources from neighbouring farms and local producers will be presented to delight you.
Table d'hôte
If you'd like another meal during the day, simply mention it at breakfast and you'll find yourself with a delicious fish, meat, or vegetarian meal later. At Dar Ta'Zeppi, your wishes are the most important thing so each meal will be adapted to your preferences. Tanja's BBQ in the garden is a real favourite with guests.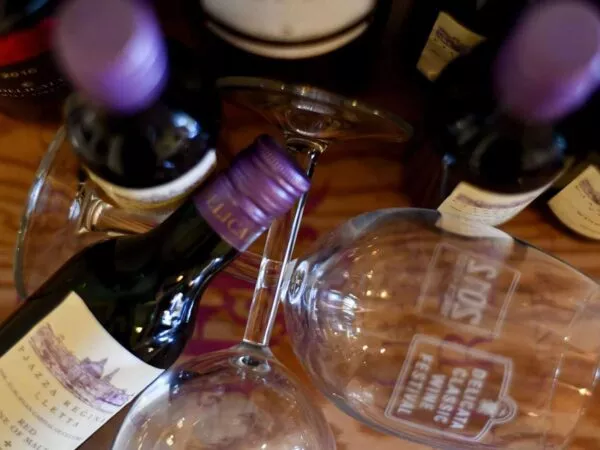 Focus on sustainability
Olive Tree is often a symbol of success, as sustainability seems embedded in the property's identity and DNA.
The traditional building has been restored and refurbished with Maltese antique furniture.
Dar Ta'Zeppi is a great example of collaboration with its community: dealing with local farmers and providers to purchase fresh products, promoting the local culture, village life and cultural heritage.
Tanja and Vincent operate their charming B&B with good care to reduce their carbon footprint by replacing single-use plastics with reusable items and saving water by collecting and guiding the rainwater to the well
Explore the location
Charming B&B Dar Ta'Zeppi is in the centre of Qala on Gozo. It's situated between two little squares that nonetheless teem with village life. Here you can find four excellent restaurants and a bar that plays live jazz classics. The closest beach is just a 15-minute walk away, with others a 10-minute cycle or 30-minute walk. The closest supermarket is a four-minute walk away and the capital, Victoria, is 15 minutes away by car. Gozo doesn't have an airport so travellers should fly into Malta International Airport and then take a short 25-minute ferry from Cirkewwa. The entire island is just 67 km² so it's very quick to travel around by car.
Book a trusted local driver for your transfer to and from the hotel, and introduce you to the destination, pre-order travel essentials, and get all your questions answered before or during the trip. Choose the stops, visit the attractions, and don't waste any time waiting. We've partnered with Welcome Pickups, the first company to deliver a holistic, in-destination travel experience.
Discover Other Hotels