Cyprus is an island loved by many thanks to its great weather, sandy beaches, stunning mountains and, of course, historical, and archaeological wonders.
Yet beyond the classic spots frequented by tourists, this magical place has so much more to offer. Follow this insider guide to Cyprus as it reveals a wealth of hidden gems on this Mediterranean island, and be prepared to discover the secrets that lie off Cyprus' beaten paths.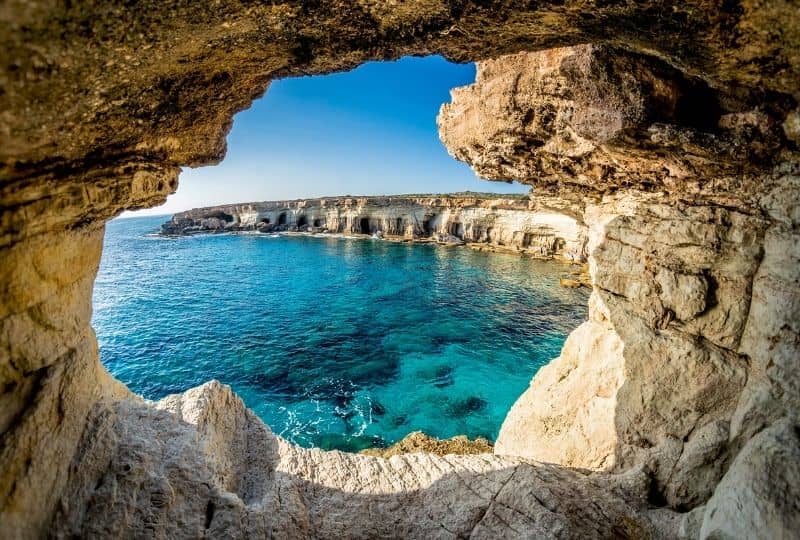 Explore
Take some time away from the beaches to explore its charming traditional villages. The Troodos mountains are home to remote monasteries, picturesque villages, and a gorgeous view of the wild landscape. Visit Anogyra and Askas to get lost in its winding cobble-stoned alleys lined with bougainvillaea in magenta, and explore its remote monasteries and church ruins.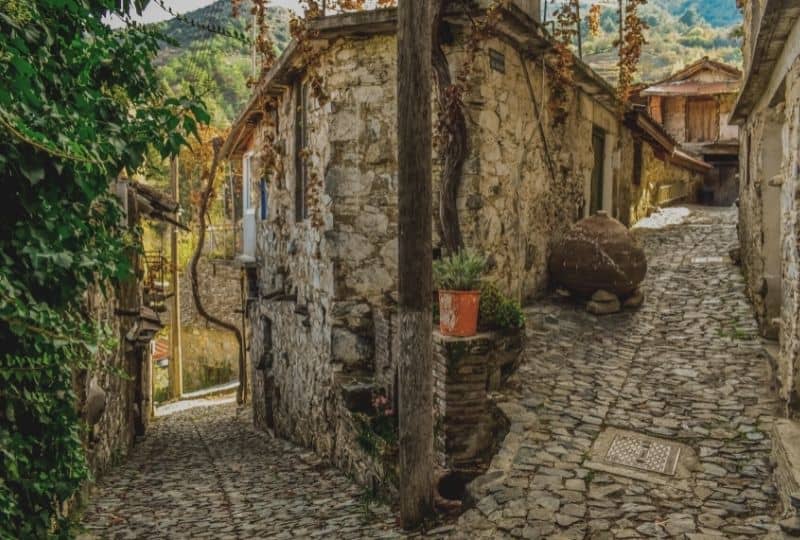 Its capital Nicosia is the only divided capital city in the world, and on the map, you'll see the green line that divides the city. Other than the historical monuments, you can marvel at the colourful street art along the walls of Pythonos Street in Old Nicosia. See how they preserve traditional skills at The Cyprus Handicraft Center on the outskirts of Nicosia.
Admire the intricate patterns of the beautiful Lefkaritika embroidery and watch traditional looms in action making rugs. You'll also see filigree silverwork and copperware being made, and bring back a souvenir or two from its gift shop.
You can also take part in handicraft workshops in the Fikardou Traditional Houses and while you're at it explore the beauty of the village.
Taste
Cypriot gastronomy consists of mainly Greek food with a touch of Middle Eastern influence, all blended together into unique cuisines that are only found here.
Head to traditional tavernas to savour Cypriot cuisine. Voreas, an award-winning taverna in Larnaca, where you can enjoy hearty Koupepia, which are peppers stuffed with rice, meat, vegetables, and herbs. It's a common dish in Greece, Turkey, and the Middle East, but in Cyprus, you'll find that they cook tomatoes, courgettes, and more in this delicious way.
Originating from Cyprus, you can't miss the halloumi cheese, and the fried halloumi here is simply heavenly. You can find this in most tavernas and restaurants, and you'll enjoy it fried, grilled, or even served with a slice of watermelon on a summer night.
To satisfy your sweet tooth, you can't go wrong with Loukoumades, honey doughnuts. Deep-fried, soaked in honey, and coated with crushed nuts, sesame seeds, and cinnamon, this sweet treat will have you come back for more.
Many wineries also have meals to offer, like the family-run Kolios Winery. The owner will welcome you and give you a tour of its facilities and vineyards, and after the tour, you can enjoy delicious dishes made with fresh local produce by the owner's wife. This is a perfect way to taste the authentic flavours of this island since the best Greek food is often homemade.
Sip
Considered one of the world's oldest wine producers, Cyprus has ancient traditions that span over five thousand years. Wine tasting is offered at the dozens of wineries and wine museums on the island where you can explore the different varieties of Cypriot wine alongside a selection of local mezze platters and fruits. These visits also provide an excellent opportunity to learn about the history of wine and the winemaking process, explore cellars and see fascinating devices, both modern and old.
You'll likely come across Komandaria, a local sweet wine considered to be the oldest named wine in the world. Give it a try and enjoy its sweetness and rich aroma.
The wineries most loved by island locals include the Lambouri Winery, which counts with over 300 years of winemaking history.  There's so much to learn at this vineyard, which is located in Platres in the region of Limassol.
Another great option is the Ezousa Boutique Winery in Kannaviou in the Paphos region. This winery is relatively new and benefits from a privileged location along the river as well as a breathtaking view of the surrounding greenery.
Tsiakkas Winery is a family business located in the Petralona region and is the highest vineyard on the island, at an altitude of 1530 meters.
A trip through Cyprus' mountains will unveil many more local, hidden wineries among the rolling hills. Like the Tsangarides Winery tucked away in the small yet picturesque Lemona village. You'll receive a hearty welcome as you enter the winery, and you'll taste high-quality wine that's organically grown and produced.
With Kids
Spending quality time with your loved ones is easy in Cyprus as there's a huge choice of family-friendly locations.
The Fairy Tale Museum in Nicosia is a truly special place that will ignite the imagination of adults and children alike. In this unique and unusual museum, you can learn about the myths and traditions of Cyprus, making for some unforgettable moments. Get lost with your little ones in a labyrinth of hidden doors and secret rooms, or lose yourself in the stories of its library full of books with some rare publications.
To add a dash of adrenaline rush to your adventure, take your kids to Cavo Greco in the southeastern part of the island. Discover underground sea caves, try snorkelling, cliff jumping, and let the crystal clear waters take your breath away.
Be Active
For those who enjoy the great outdoors, look no further than the "Amazon of Cyprus", also known as the waterfalls of Kremmiotis. Located in the village of Kritou Terra in the Paphos region, this place is, undoubtedly, a paradise on Earth. To reach the waterfalls, follow the 1,5km trail through the lush natural environment. At the end of this journey, you'll reach a cave tunnel passing through which will reveal an astonishing scene full of stunning waterfalls.
For a more adventurous touch, head to Akamas. To explore this area, a four-wheel-drive vehicle is best, as you can only access most places by dirt roads, making it literally an off-the-beaten-path destination.
You can go to the Blue Lagoon, where you can snorkel in the turquoise waters and try rock jumping. If you're up for a challenge, you can try getting to Avakas Gorge for an unforgettable hike there. It's not as easy to get to as you'll have to first drive through a very rocky path, but the adventure is worth it.
Party
Hip socialites looking to escape the touristic area and experience another level of nightlife should head to Nicosia, in particular to the Patio cocktail bar. This venue has a Latin American spirit and serves quality food and delicious cocktails, often hosting events such as live bands and DJs. It is one of the locals' best-loved places in the city.
For an alternative experience, try one of the island's annual events. The Afro Banana Republic festival takes place in August at Val's Place in the village of Gialia in the Paphos region. This event lasts for four days and features a host of concerts in an area comprising a campsite, yoga area and amazing places to eat and drink.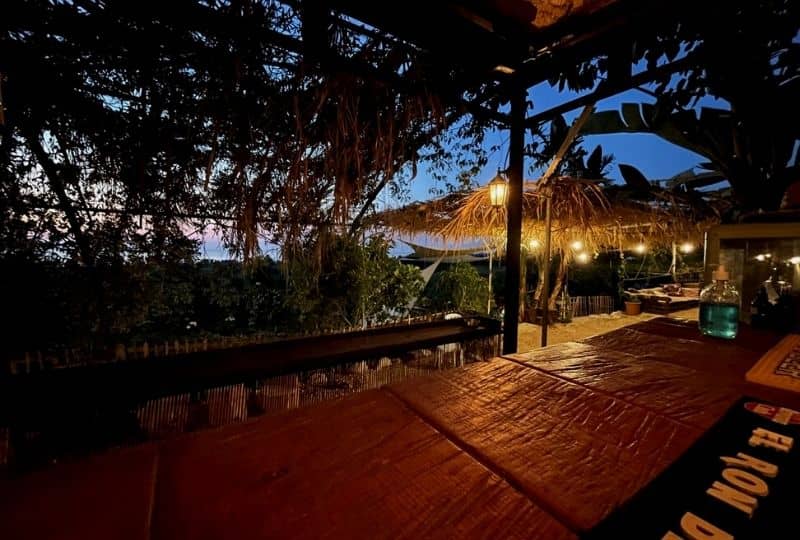 During your stay, look out for posters announcing outdoor music festivals and beach parties throughout the island. This vibrant summer agenda has something for everyone, with a variety of music types and cool locations to choose from. Most of these outdoor events happen in the period from June to September.
Stay
With such a rich and diverse culture and history, Cyprus has a lot to offer, and you can experience different things in every city.
Head to the capital city of Nicosia, where the contemporary blends in with rich history. Here, you can experience modern urban life on this beautiful island, and among the modernity, there's plenty of museums and sites reminding you of the glory of its past, too.
In the cities of Limassol, Larnaca, and Paphos, you'll have access to crystal-clear waters and pristine beaches. If you're after a quiet retreat, charming mountain villages near Mount Olympus are home to idyllic, verdant landscapes and a selection of hotels and resorts.
Book your stay now with some of the most iconic boutique hotels in Cyprus.