Hidden in the hills close to Cannes, the pretty medieval town of Mougins, is in prime position for a perfect getaway to the French Riviera. Mougins is a short drive from perfume capital Grasse and designer heaven Cannes. From learning about perfume making, wandering wooded pine valleys to dining at gastronomic restaurants: Here are the best things to do in Mougins to explore the Cote d'Azur.
Explore
Strolling through Mougins France you get the sense that you're stepping back in time. The town tumbles down partially forested hillsides, a sea of honey-hued houses, restaurants, and small boutique hotels. Atop the hill, at the peak, the solitary tower of Saint Jacques le Majeur church protrudes above the landscape with parts of the building dating back to the 11th century.
Walking through narrow medieval alleyways, two and three-story residences are adorned with emerald ivy vines and shutters painted in varying muted heritage colours. Quaint cafes and restaurants hide behind cloaked doorways, windows curtained – interiors only known to knowledgeable locals.
The ancient entrance to the town – Porte Sarrazin, sits close to the popular Museum of Classic Art Mougins, and houses surrounding tell stories of their former lives, when they were used as schools, city halls, and even prison cells. Avoid the tourist traps and venture to the Museum of Photography. This small museum/gallery is tucked away inside a quaint house on 3 levels offering great insight into photography of days gone by with concertina-style cameras, 35mm displays, black and white exhibitions, and more.
SMELL
Afternoons can be spent exploring Jardins du MIP. These botanical gardens grow flowers, especially for the perfume-making industry. Inhale heady scents of jasmine, tuberose, orange blossom, and rose centifolia as you wander through perfectly arranged fields of the International Perfume Museum's Gardens. Plants are ordered according to olfactory notes, making it easy to source your preferred scent, from spicy and fruity to floral, citrus, and musky.
Afterwards, head to nearby Grasse, the Riviera's perfume capital to learn all about the fragrance-making process.
Grasse is 15 minutes' drive northwest of Mougins France and the home of French fragrance. Companies here have been creating world-famous aromas since the 18th century. Most raw materials for well-known scents are sourced from local gardens and roses grown in the region are used to create France's favorite perfume, Chanel No. 5.
Take a guided tour of Fragonard or Galimard to learn about traditions, history, and the distilling process of the perfume. The experience also gives you the opportunity to browse and purchase fragrances based on your favourite scents from the gardens you visited earlier in the day!
DINE
Tasting the French gastronomy is among the things to do in Mougins, as the village is home to prestigious restaurants. Continuing the perfume theme, end your first day in Mougins France with a scrumptious dinner at Michelin star eatery, La Bastide Saint Antoine run by Jacques Chibois. Sample the renowned chef's delightful "Perfume Menu" – an aromatic Mediterranean tasting menu consisting of 9 courses, created in honour of the region whilst overlooking beautiful, verdant landscapes.
For a lighter snack, lunch like a local on Mougin's famed Pain Bagnat. Originally the preferred snack of fishermen and workers, the sandwich was popular due to its cheap ingredients. The Mougins' version is different, more refined. The bread remains the same, but the original filling of tuna and raw vegetables has been replaced with delicate blue lobster meat, hard-boiled egg, basil, green pepper, tomato, onion, olive oil, and seasoning.
Finally, end your weekend with a scrumptious meal at romantic waterfront Restaurant La Passagere. The Michelin star eatery honours the finest Mediterranean products and is known for its signature dessert menu dish "pearl in blown sugar shell" created by pastry chef Steve Moracchini.
HIKE
Your second day in Mougins France could begin with a delightful stroll or cycle around La Valmasque Natural Park. Picturesque woodland pathways, picnic areas, and riverside walk allow you to breathe in fresh country air whilst admiring lotus ponds and tree species including the bald cypress, willow, and poplar. The area offers wonderful photo opportunities and is a great place for bird-watching.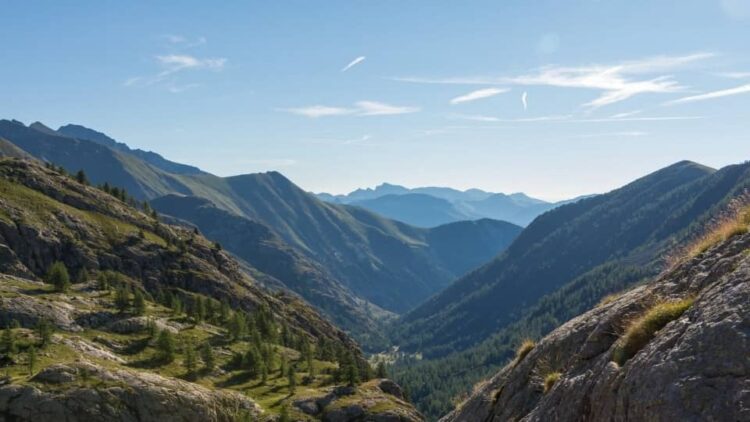 Nearby, Notre Dame de Vie Chapel impresses with Tuscan landscapes, rich history, and stories of Picasso. The historic listed building was originally constructed in the 12th century and boasts pretty gardens and an impressive interior.
WANDER
The afternoon can be spent exploring coastal regions of the Côte d'Azur, designer shopping, or sipping cocktails on La Croisette in Cannes, or browsing Old Town Nice and its multitude of shops and restaurants. However, if you prefer a more authentic relaxing Riviera experience, head for the picturesque, lesser-known town of Valbonne.
Historic Valbonne perches on a hilltop 10 minutes north of Mougins. It's usually shunned by tourists who head for the coast, but that's what retains its unique character. Shuttered houses are pastel-hued in salmon pinks and ochres and balconies bloom with flowers and plant life. As you stroll through narrow streets you'll discover architectural artefacts and buildings from centuries gone by – sundials, sculpted water fountains, and an ancient 13th-century abbey.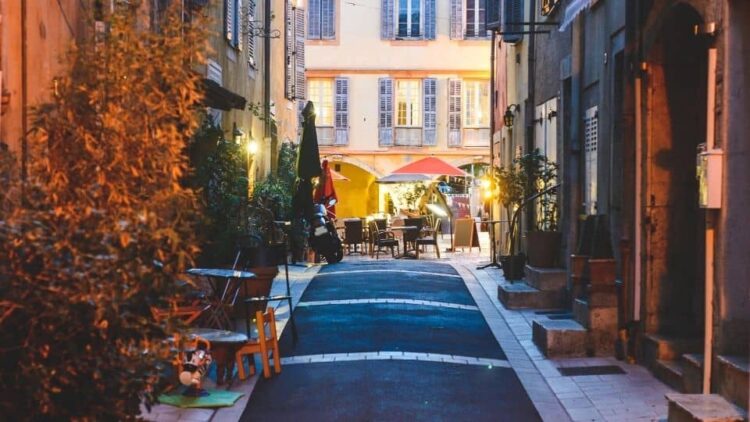 On the first Sunday of each month, the town hosts an antique's fair, frequented by locals from all over the region. Any other weekend, Place des Arcades is a good place to begin your adventure. Beneath the arcades, which once gave merchants much-needed shelter, speciality shops sell hand-crafted gifts and alfresco cafes serve café au lait and hearty Provençal dishes.
Beyond the main square, nestled along alleyways, interior stores and galleries tempt passers-by with original designs and artwork and if you follow your nose, you'll discover some of the best French patisserie and sweet treats in the area!
VISIT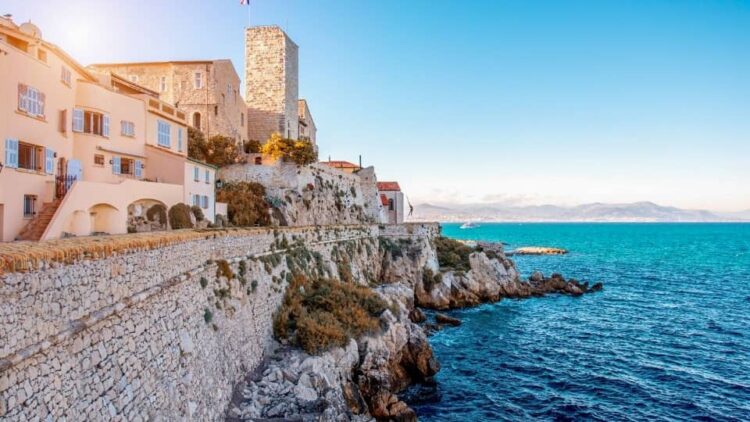 End your weekend, in the coastal city of Antibes. Less glitzy than Cannes and quieter than Nice, it is a place that inspired great artists to paint their masterpieces. Follow the artists' trail along the seafront and ramparts, stopping to marvel at paintings by Monet, Meissonier, and Picasso on the route, before venturing to Musée Picasso, formerly Château Grimaldi – an impressive museum displaying 254 of Picasso's great works.