The 1477 Reichhalter, where small-town comforts and outdoor adventures converge for an unforgettable experience
First a butcher's shop, then a mill, and, at some point, a bank – the 1477 Reichhalter, partly named after the year the structure was built, holds within its walls many stories and forms.
It is thanks to its many evolutions that this boutique hotel is as characterful as it is. 
Located in the centre of Val d'Adige/Etschtal Valley, in the town of Lana, this area is especially perfect for hikers and cyclists – whether you're a beginner or a seasoned pro. 
With many trails and picturesque routes to explore or set up a calm picnic on, there is plenty to discover about this German-speaking commune in Northern Italy. 
In its midst, the hotel's 500'year-old structure stands out. Once you step into its space you immediately become a family.
Bridging its rich past with modern comforts, the award-winning boutique hotel uses its eight rooms to tell many stories; each one possessing a flavour and ambience that is distinctly its own. Your rest is very important to the staff at 1477 Reichhalter and every room places emphasis on your comfort. 
Intimate even in its dining experience, the hotel boasts a specially curated and local menu of dishes made with love by Martina and Andreas, and their talented culinary team. 
From fresh-made brioches and lemonade for breakfast to a menu boasting seasonal food and wine from local sources, you get to experience the very best of South Tyrol and Trentino from the comfort of this beloved hotel.
Nestling into your Simmons Beautyrest mattress for the cosiest night's rest

Sightseeing in Lana and the great South Tyrol town

Savouring delicious Mediterranean food, courtesy of the 1477 Reichhalter's award-winning restaurant 

Locally-sourced products and wines for all the meals served

Dancing the troubles away to music curated by the hotel specifically for our room
Rooms Overview
Whether dancing to music from your very own Marshall speaker, or diving under the covers and sinking into the very comfortable mattresses, each room at 1477 RH offers guests an escapist-worthy experience. 
Each of the hotel's eight rooms is named after the hotel's many rich and colourful past lives. Marrying 16th-century markings with modernist furnishings, these rooms provide guests with more than just a place to drop their bags.
Erasmus
2 guests
View into the city
View into the mountains
Named after the youngest proprietor of the inn from a past life, the Erasmus is a 20 sq double room where the rustic meets the modern. With a mountain view, a yoga mat, a Marshall speaker as well as bathroom amenities, this room for two also boasts a desk and seating area.
Brodtbank
2 guests
View into the mountains
Once a place where bread and other baked goods were sold, this 28sq double room is named after another of 1477 Reichhalter's many former lives. Located on the hotel's second floor, it comes with all the amenities for a comfortable stay and includes artwork by Jasmine Deporta.
Balthasar is named after a member of the Deprida family who moved to the town of Lana in the 17th century. This first-floor double room boasts a panoramic view of the town.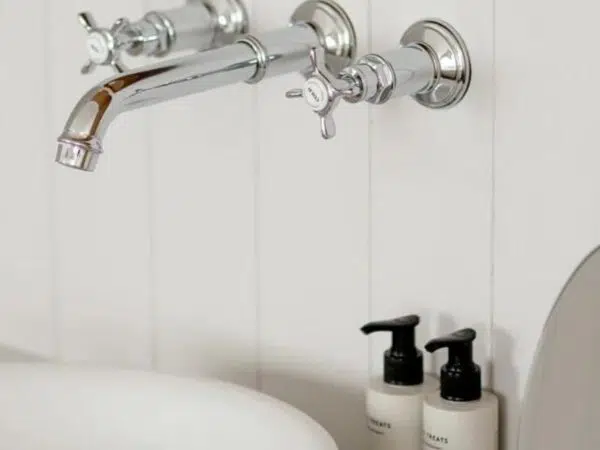 Mihl
2 guests
Balcony
View into the city
It is said that the inn has, since its inception, possessed the right to run a mill or "mihl" In this second-floor double room, guests get to enjoy all the amenities of each double room with the bonus of a balcony overlooking the town.
Stadele
2 guests
Balcony
View into the city
This room is dedicated to the memory of the small barn where hay and food were stored years ago. With that in mind, this room captures the essence of such a structure with its rustic feel.
Helmsdorf
2 guests
Balcony
View into the city
Historically, the butchers of the mid-15th century and onwards were referred to as "Lord of Helmsdorf," in honour of a nearby residence of the same name.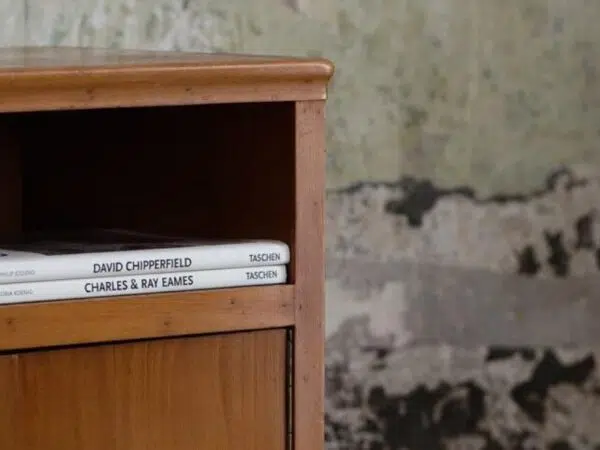 Mötzpanckh
2 guests
Balcony
View into the mountains
The 1477 Reichhalter has undergone many makeovers throughout its 500-year existence. At one point it was also a Butcher's, also known as a Mötzpanckh. This 35sq second-floor room, boasts a fireplace, a balcony, and a single bed couch.
Schönmüller
2 guests
Balcony
View into the mountains
Evolving from an inn to a mill, to a bakery, to a butcher's the 1477 Reichhalter has been many things since the 16th century, these buildings were known as Schönmüller. At 35sq this is the inn's largest room and is also a space recommended for people with allergies.
Taste the flavors
Breakfast
Between 8 A.M and 10 A.M, 1477 Reichhalter brings out freshly baked bread and pastries for you to enjoy, along with freshly squeezed lemonades. Start your day with a breakfast that doesn't slow you down for the rest of the day's activities.
Lunch
The boutique hotel's award-winning restaurant welcomes guests, travellers, locals and passers-by for an intimate lunch that makes you feel like you are dining with family members.
The food is made by master chefs, Martina and Andreas, using only locally-sourced ingredients. And when you're done, why not wash your delicious meal down with a glass of local red and white wine from their carefully selected menu.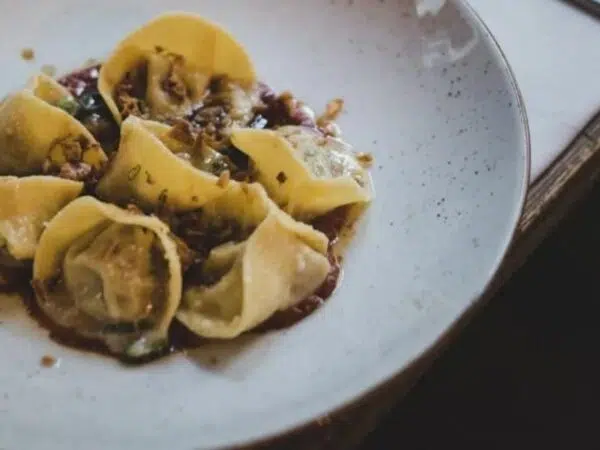 Dinner
Martina and Andreas and the team at 1477 Reichhalter go all out for dinner, experimenting with exciting combinations and new takes on traditional recipes, this is your final treat before you retire for a night of good sleep, so why not dive in?
About sustainability
Like the fig tree roots, the property is constantly addressing many sustainable tourism areas and excelling in most fields.
With a restaurant that only sources food and ingredients locally, 1477 Reichhalter is an advocate of food sustainability.

The boutique hotel lives within a structure that has been standing since 1477 and has been maintained by its owners through the years. 

Nestled in the town's square, the inn encourages its guests to access the locale's attractions by foot or bicycle, providing greener transport options for visitors and locals. 

As the largest apple-growing region, South Tyrol celebrates vegetation and greenery.
Explore the location
The Alpine town of South Tyrol with its palm tree-lined mountains and perfect hiking trails is an ideal location for couples and solo travellers looking for a small town with a big heart. 
Beyond the ski resort, which is a short drive away, the boutique hotel is located in the biggest apple-growing region. It, therefore, is home to several orchards, which make the spring and summertime a perfect time to visit. 
In the heart of the town square, 1477 Reichhalter has a lot of personality surrounding it but manages to remain a quiet space for good sleep. Housed within the walls of a 500-year building, the boutique hotel is a short walk away from unique concept stores, including one dedicated to monocles. 
It is also a brief car ride away from museums including the South Tyrol Museum of Archaeology, where Ötzi the Iceman resides. 
There is plenty to take in by foot or by car, in the town of South Tyrol, from quiet walks to viewpoints where you can take in some of the peaks of the Dolomites, and admire the Haflinger horses that graze on the Vigiljoch mountain.