Step into a realm that's replete with cultural charm and captivating authenticity
Nestled in amongst the heart of the Medina, El Patio Courtyard House is blooming with deep-rooted Tunisian tradition at every angle. Aesthetic architecture and intricately detailed design have stood the test of time, coining this gem as a truly unique experience.
This green-graced boutique hotel is entrenched with eclectic colors, time-honored furniture, and decorative touches like no other. The local's expertise is effortlessly infused with sustainability, creating a unique interplay that's sure to leave you in awe. Delectable cuisine, plant-draped arches, centuries-old walls, and the finest Tunisian tea are just a few of the fruitful features that will leave a cherished imprint in your memory bank. You'll embark on an all-encompassing experience through the depths of a gem that's managed to not only maintain its original flair but flaunt its artistic, authentic form.
Hidden in the treasure trove of the Old Town, this is a sojourn that's simply paramount. Among the bordering marketplaces, millennia-old mosques, and riveting history that are ingrained within the city's walls, El Patio Courtyard House poses as a sheer slice of salient serenity.
Diving into a book in the solitude of the plant-fringed reading corner
Sipping a traditional Tunisian tea and enjoying the minty fusion of flavours on the patio
Grazing upon a gastronomic feast to satisfy your senses and ignite your palette
Traipsing through the arched hallways and admiring the authentic architecture that dominates the scene
Peering out the curtain-draped windows onto the buzzing streets of the Medina
Rooms Overview
Adorned with authentic features, resplendent headboards and vibrantly decorated doors, each room is threaded with a rich colour scheme. Casting light on both congenial culture and the teeming Tunisian spirit, this boutique respite's rich tapestry of rooms bestow a chance to culminate the most authentic of experiences. Seamlessly stroll out of your room, through the hallways and down to the plant-infused patio to enjoy a continental breakfast, all before beginning your day.
Standard Room – Chambre Bleue & Chambre Verte
2 guests
One-bedroom suite
View into the patio
Framed with a turquoise blue or alternatively with green touch, this cosy room leaves you feeling right at home. The light-filled interior illuminates the panoply of unique colour patterns, offering you the chance to sit back and soak it all in. Sip on your morning tea as you peer out the curtain-draped windows into the patio.
Superior Room – Chambre Ganaria
2 guests
One-bedroom suite
View into the patio
Dashed with dazzling 19th century features, grandiose decor and a colourful flair, the space evokes a sense of opulence. Get in touch with yourself in the traditional sitting area, as you reflect on your day or read a novel. Open up the windows to the terrace and enjoy the fresh breeze as you sit at the desk writing about your day's ventures.
Taste the flavors
Happy hour – bottoms up for brunch!
When the heat of the day kicks in, you can retreat to the patio for a refreshing respite. Indulge over brunch with a few local beverages and some especially scrumptious sweets. Happy hour at the hotel is a stellar chance to recharge your batteries.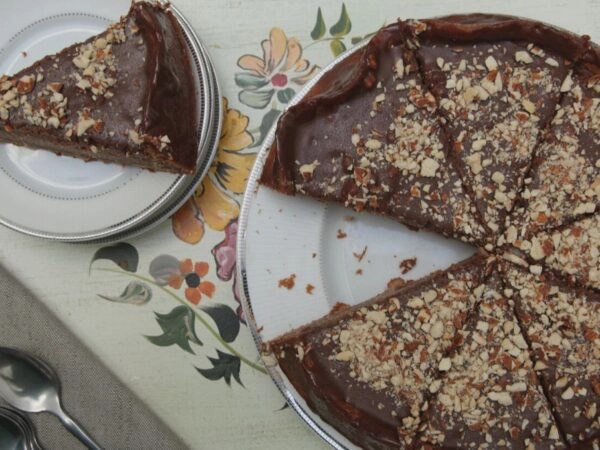 Satisfy your cravings with a nourishing meal in the patio
Upon request, El Patio Courtyard House invites you into a culinary experience like no other. Delve into the depths of traditional Tunisian cuisine, cooked especially to appease your tastebuds. Topped with organic ingredients, national favourites and local's picks, there's no doubt Tunisian cuisine will leave you wanting more. Simply make a request with the accommodating hosts, and your desires shall be fulfilled.
Relish your taste buds over breakfast
Before kick-starting your day, enjoy the unique fusion of flavours found in the hotel's continental breakfast. A sizable table teeming with an ensemble of freshly-picked fruits, authentic pastries, crispy bread, refreshing orange juice, delectable sweets, and traditional tea will be sure to satisfy your senses on every level. As you fuel yourself up every morning on the patio, you'll be left feeling ready to navigate the day ahead.
About sustainability
Like the fig tree roots, the property is constantly addressing many sustainable tourism areas and excelling in most fields.
El Patio Courtyard House boasts authentic Tunisian furniture, along with recycled materials and eco-friendly, sustainably-made towels.
This boutique hotel harbours a lush range of local plant life. The splash of greenery really gives life to the traditional space, making it stand out from the crowd of competing accommodation options.
You'll be served a scope of appetising meals and beverages, each to their own, carefully sourced from organic, local vendors. Sourcing ingredients locally helps to support the community, and you'll get the opportunity to contribute to these businesses.
An authentic travel experience is held high amongst the ranks, with opportunities and eco-friendly activities on offer. All guests are invited to partake by immersing themselves in the local culture, thanks to independently organised activities and events.
Explore the location
Situated within the sprawling streets of the Medina of Tunis, you'll have an entire breadth of pleasurable pursuits at your feet. Peruse the picturesque alleyways and revel in the replete rapture this city has on offer.
Explore the Tunis city like a local
Just a stone's throw away from El Patio Courtyard House, you'll discover the 9th century Great Mosque Zitouna of Tunis. Take a step back in time through the veritable volume of pristine palaces, colourful marketplaces and history-packed museums that are all within walking distance. Amongst the handful of highlights, don't miss the Bardo Museum, the ruins of ancient Carthage, and the Zaytuna Mosque.
Located closely to the main road, Boulevard Bab Menara, you can easily catch a cab out to your desired destination. Additionally, the main train station out to the northern suburbs is only a 15 minute walk away. With the wealth of transportation options on your doorstep, getting around couldn't be any easier.
Book a trusted local driver for your transfer to and from the hotel, and introduce you to the destination, pre-order travel essentials, and get all your questions answered before or during the trip. Choose the stops, visit the attractions, and don't waste any time waiting. We've partnered with Welcome Pickups, the first company to deliver a holistic, in-destination travel experience.