Insider Guide to Tunis City
A triumphant blend of old and new awaits your discovery in Tunis City. Ruins date back to 814 BC when a Phoenician princess claimed the ancient city of Carthage, the same land Tunis City sits upon today. After decades of turmoil, Tunis City now embodies its freedom of expression, and long-anticipated visitors are starting to discover the intricate beauty, fine art and powerful film festivals established here. With the help of our Insider Guide to Tunis City, there's no doubt you'll fall in love with the warm people and unique culture found within the twists and turns of the city.
Taste
Influences from Berber culture along with French, Mediterranean, Spanish, Turkish and Italian are seen throughout Tunis City's cafes and restaurants. Step into Essaraya, located in Medina's maze of souks (Arab markets), and you'll find yourself in a different time, sitting in an Arabic dining hall, eating traditional Tunisia marka h'loua, sweet and sour lamb, or kabkabou, a flavourful fish stew.
Yet, just outside of the main city centre, Italian influences take over. At La Tavolata, you'll indulge in hand-tossed pizza, decadent pasta dishes and risottos that challenge even the finest restaurants in Italy. Seafood lovers should head to the port suburb of La Goulette and find La Maison de la Grillade, where fresh fish and unique seafood dishes are served well into the night. No matter where you dine, be prepared for the fiery harissa sauce to be slathered on anything and everything.
Sip
Long-standing Islam prominence may have you thinking alcohol is a taboo subject in Tunis City. While you won't find an abundance of all-night bars and liquor stores in the city centre, a short trip to the suburbs and further afield will have you thinking differently. In La Goulette, at Kino Club, you'll get an authentic view into the art scene and the new generation who are pushing for their freedoms. Enjoy a few reasonably priced drinks, mix with the locals and savour the entertaining karaoke, comedy shows and film screenings.
If you have the time and a rental car, a short 25-minute drive out to Mornag will leave you in awe of the beautiful vineyards and fields of olive trees, all planted around ancient archaeological sites. Stop in at Les Vignerons de Carthage and sample their Syrah, whose deep red and purple tones reflect its full-bodied and black fruit notes.
Explore
There's a term in old Tunisian, 'doolesha', which roughly means to stroll at a slow pace for pleasure, and there's no better way to explore Tunis City than by heading out for a long doolesha. The old Medina is especially best seen on foot, as the maze of souks located around the Zaytouna Mosque can captivate for hours. You'll likely get lost a time or two as you wander the many alleys and shops packed into the old city. Just outside the city, in Byrsa Hill, you can also roam the Punic and Roman ruins while enjoying sea views stretching down the Mediterranean coast.
If you're prepared to travel further afield, a day trip to Dougga is well worth the effort. It's hard to imagine that such a preserved Roman city, only two hours from Tunis City, sits empty of tourists. As you walk alone through the ancient streets and temples, you'll feel like you've been transported back to the days when Romans walked the same pathways.
Shop
With such an array of influences defining Tunis City, shopping in and around the city centre is an adventure in itself. From the trendy XYZ shop of La Marsa neighbourhood, which showcase handwoven fabrics, elegant pottery stores and trendy streetwear shops, to Elyssa in Mutuelleville, where you'll find all the latest artisan-made Tunisian fashion.
Even walking around in a souk is a chance to find hidden treasures and meaningful souvenirs. Tiny shops sell anything and everything, and if you're hungry, be sure to stop for a makroud, a decadent local pastry. As the markets have yet to become overly touristy, you'll find many locals wandering around buying their spices, clothing and jewellery.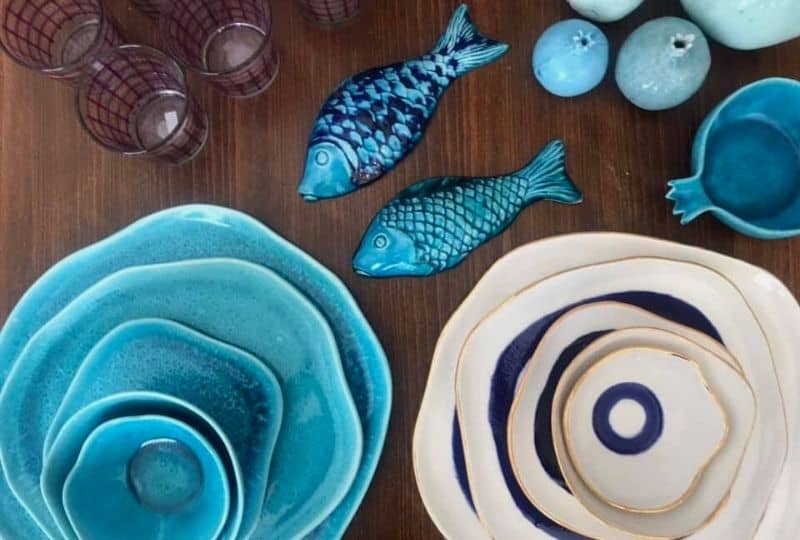 Chill
If you're looking to escape the hustle and bustle of the city centre, a short trip to La Goulette will do just the trick. Set between the Lake of Tunis and the Gulf of Tunis, you'll immediately feel calm as the sea breeze washes away the sticky heat of the city. Stop by a cafe, and you may find yourself people watching for hours on end.
For even more relaxation, an hour's drive from Tunis City will find you in the town of Hammamet. If you have your own vehicle, head to the beaches on the outskirts of the city, where few tourists bother to venture. Here you'll find long stretches of empty beach and can bask all day in the warm sun. If you prefer to stay close to Tunis City, visit a local spa and ask for a hammam – a thermal swimming pool, often with a view, that's ideal for relaxing the body and allowing gentle movement. For an entire spa package, The Residence in Tunis offers a range of traditional and modern treatments.
Be Active
One of the best ways to see Tunis City is to join a bike tour and cruise around the city on two wheels. Guides will give you some helpful pointers, and as you'll be so engrossed in the secret pathways and unique murals dotted around the city centre, you'll forget you're also getting a good workout. For those who are confident on two wheels, opt for a Sidi Bou Said trip and be guided on a stunning coastal road to the charming town overflowing with white-washed buildings and blue accents. You'll feel like you've biked right to Greece.
If sticking to two feet is more your cup of tea, you'll find some of the best hiking spots just 55 km south of Tunis City in Zaghouan. There are plenty of gentle walks to choose from, or for a true challenge, a 10 km hike to the top of Mount Zaghouan will reward you with incredible panoramic views. However, it's best to go guided and ensure you're fit enough to hike for a few hours at a time.
Stay
While you'll find plenty of hotels right in the city centre, getting away from the main hustle and bustle and out to the coastline is the way to go. For a boutique hotel with stunning views and friendly neighbours, head up to La Marsa or the hills of Gammarath. Check out some options here, and you'll be waking up to true bliss.