Working From Home is out, this season it's all about a new meaning of WFH: Working From Hotels.
All over the world companies have been closing their offices and employees have been required to stay at home and work from there. As remote work becomes more and more integrated into the mainstream, people who had previously never had the opportunity to work remotely are discovering the world of working from home. At the start, most would welcome the change. Not having to commute can give you up to two extra hours in the day, meaning you can sleep longer or take a little more time over your morning routine. Likewise, you get to have all your home comforts: your coffee machine, the possibility of whipping up a great lunch and hopefully one or two pets around.
However, working from home can be lonely and demotivating in the long run. It can be difficult to integrate a working routine into the home environment especially if you share an apartment with family or friends. Remote work can necessitate finding an external place from which to work.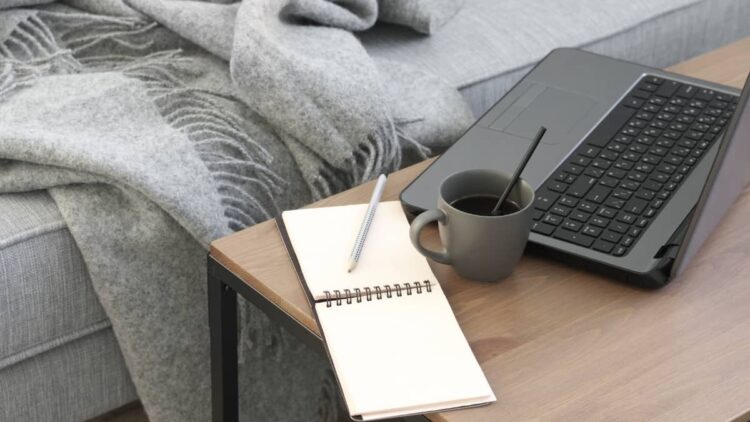 Enter Working From Hotels. A change of environment is always good as it can give both motivation and productivity an unprecedented boost. What's more, this has been a pretty tough year and, while a full-blown vacation might not be possible, a workation represents a good compromise. As remote work becomes more established into the daily life of many, the Working From Hotels trend is on the rise.
WFH as in Working From Hotels on a daily basis
This method of WFH is great if you need to get out of the house and work in an external environment during the day. Many hotels are open and happy to allow guests to pass a day working from their common spaces. This can be in a tranquil garden, a cosy living space or even poolside: the choice is ours!
Some hotels are responding to the growing Working From Hotels trend by converting some of their rooms into more meeting-room style spaces. Think total privacy in a room with a sturdy desk by a window overlooking a serene view, a comfortable chair and your private bathroom, as well as room service on call! This method of Working From Hotels gives complete freedom to make calls, meet important deadlines and generally feel inspired:
Finding a hotel in your town or near where you live that has comfortable common spaces can present the ideal opportunity to work remotely from somewhere different and, incidentally, beautiful. You can take your lunch break in a unique restaurant, sip on some freshly brewed coffee and enjoy all the comforts and services of a hotel during your workday.
Working From Hotels Escapade – the Workation concept
If stepping out for a day of work in a hotel doesn't seem like enough, why not go for a full-blown Workation? Escape the monotony of everyday life and shake things up by jetting off to a fabulous destination and having an unforgettable work week. Choose a hotel with good WiFi, an inspiring aesthetic and a comfortable living space and you'll see how simple it is to transfer your Working From Home routine into a Working From Hotels break.
The best thing about a WFH escapade is that when the workday is over, you can explore the surroundings, relax in the bar or have a wonderful meal in the restaurant. You'll be starting every day with a sumptuous hotel breakfast, meaning you'll have tonnes of energy to be super productive, and the change of pace will do wonders for your motivation levels. Even under lockdown, the environment is still much more stimulating and diverse than home.
If your working pattern has changed and you're adapting to a new remote work lifestyle, or if you're a seasoned remote worker but just fancy a refreshing change of environment, jump on board the Working From Hotels trend. The perfect antidote to those long days spent doing home office, whether you opt for a day trip or a week-long escapade, a Working From Hotels break is just what you need to reset and be the most productive version of yourself.