Insider Guide to Cannes
You are casually strolling along a promenade, the breeze is gently caressing your face and a subtle scent of sea and perfume fills the air. Fashionably decorated window shops are all around and the atmosphere reminds of Hollywood from the 60s. There is only one place that responds to such description – Cannes, Southern France.
Things to do in Cannes
The French Riviera town of Cannes is the synonym of the secretive and mysterious world of cinema, international movie stars on vacations, high fashion and, of course, the unique charm of Southern France.  In the popular eye, the city is the embodiment of luxury shopping, it's home to fancy boutique hotels, and dining at 5-star restaurants. And this is only part of a very long list of things to do and experience in Cannes. Behind all the glamour and fluff, hides a rich choice of rustic gems and well-kept secrets difficult to catch by the common tourist. We suggest you dive into our insider guide to Cannes and take a walk around like a local.
Explore and Learn
There is no better way to learn about a new place than to bravely dive deep and explore. Start your day by spending a morning behind the shelves of Autour d'un livre – a bookshop in vintage decor, where you can enjoy a cup of coffee and a croissant while getting lost in the best French classic and contemporary literature. Books are one of the greatest ways to understand a new culture and its people.
After you have enjoyed your typical French breakfast, you can consider joining a tour by Cannes Greeters – a selection of guided tours provided by enthusiastic local volunteers.  These laid-back walks will certainly take you off the beaten track and provide unique glimpses into the life and history of the town away from the typical touristy spots. In case you decide to skip tours and take off by yourself, here are a couple of sights to see:
Take a stroll up the hills of Le Suquet – the old quarter of Cannes. Reach Musée de la Castre, with its impressive 12th-century medieval tower. The stunning view makes the climb worth it and the small museum features beautiful paintings.
Discover the history and art of Provence by visiting Musée d'Art et d'Histoire de Provence. The museum is housed at an 18-century mansion built by one of the oldest French families – Grasse. It's worth visiting. After that, complete your sophisticated cultural tour by treating yourself with an elegant French scent from Fragonard Parfumeur.
If you'd like to take a break from history, why not head to La Croix des Gardes a gorgeous tranquil backdrop for a picnic or a spot of reading with an unparalleled view over the bay. You can also follow botanical trails or chose to jog through the forest.
Sip
Everyone needs a little refreshment after so much exploring and learning! Apart from Autour d'un livre, there's a whole world of hidden cafes and taverns that you can try out away from the touristic hustle and bustle. For example, well-hidden in the backstreets of Cannes's Old Town, resides Table 22 a classy place where you can stop for a quick coffee or a hearty meal. You can also give Barista Cannes a try – a laid back but yet French-style coffee shop to enjoy some sips of the aromatic drink. Another good suggestion is La Cave Forville, a relaxed tapas and wine bar. Why not treat yourself to some oysters and a chilled glass of white wine for lunch.
Taste
The refined French cuisine is famous all over the world with its sophistication, one-of-a-kind taste and ever-fresh ingredients. The local dishes in Cannes fall no further from these terms. Treat your taste buds with a couple of dishes that the locals simply adore – bouillabaisse (a typical representative of the French Riviera and its connection to the sea); pissaladiere (found in most bakeries, perfect for picnics and outings); Beignets de Fleurs de Courgettes​​​​​​​ (a specialty in Cannes!); socca (a type of local pancake).
Shop
We all love clothes and cosmetics shopping, but it's good to try out something new every once in a while. The open-air Forville Market is a farmers market that offers a rich selection of locally produced fresh food.
Pick up some fragrant flowers or let yourself be tempted by the tapenades (aka spread/sauce/type of pate) of Olives de Nice or the creamy Tomme de Provence cheese. You can also enjoy the seasonal palette of fresh fruit and vegetables from regional farms.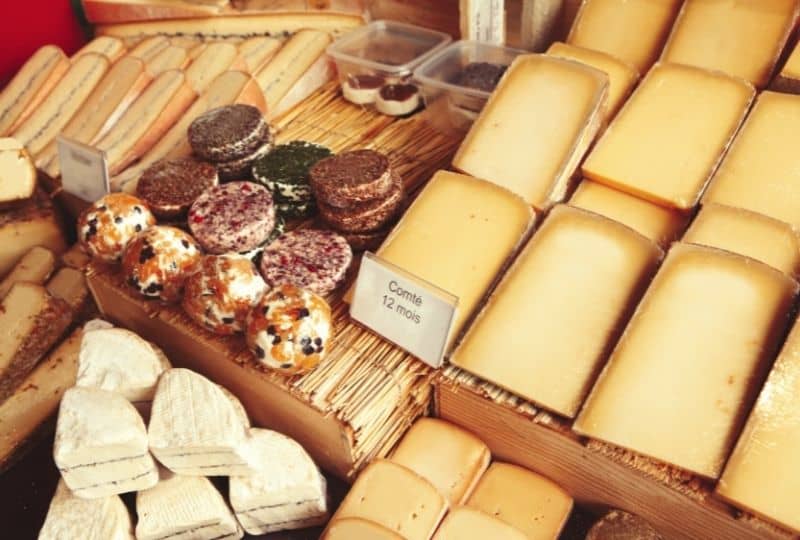 Chill
Time to stop for a second to enjoy the picturesque Cannes surroundings! If you have the time, a visit to nearby towns and villages offers the chance to discover some real local gems. The beautiful village of Mougins lies close to the big city, snuggled between the sweeping peaks of the Alps and the twinkling topaz of the ocean. Home to Pablo Picasso during the last years of his life, it is a haven for artists and art aficionados. Far from the crowded museums in Cannes, the galleries at Mougins are more intimate, such as the Galerie Sintitulo, which specialises in emerging contemporary artists.
When you visit, observe the majesty of Europe's largest lotus colony in bloom at the Fontermerle pond at Parc de la Valmasque. A little further afield are the MIP Gardens at Mouans Sartoux. Here, you'll find the conservatory for the various plants and flowers grown to infuse the perfumes and soaps traditionally produced at Grasse.
With Kids
Cannes offers so much for everyone. If you are visiting with kids, there's plenty of fun family activities you can try – boat trips, sailing, cycling, horse riding, visits to nature reserves and parks, swimming, tennis. There are also many exciting theme parks, water parks and aquariums that your children will without a doubt love. For local kids in Cannes, any of these suggestions are part of day-to-day life!
Stay
There are plenty of options for accommodations in the area. What you go for largely depends on what you are looking for. To make the process of choosing a hotel easier, split the city into a couple of main neighbourhoods and check out the options in each. In Cannes the best districs to stay are La Croisette, Old Town, La Bocca, Villauris.
As already mentioned, the captivating landscape of Mougins is not to be missed. Treat yourself a night thereby staying at one of the historic luxury guesthouses or home-feely cosy boutique hotels. while the big city is just around the corner!