Bustling blue beaches, awe-worthy architecture, wild nightlife, and down-right delicious cuisine, Barcelona is one of Europe's most sought-after sojourns. 
This Spanish destination is packed to the brim with beautiful scenery, thought-provoking monuments and riveting attractions, and somehow, traveling in November in Barcelona is often overlooked. 
The peak season provides travelers with a brief insight into northeastern Spanish life, and most tend to leave merely scratching the surface. The true beauty lies in venturing into the shoulder seasons, where a taste of local life and the authentic side of Barcelona become more attainable. 
Visiting November in Barcelona promises pleasurable pursuits at every end, with fewer crowds and relatively warmer weather compared to the rest of Europe. November is an opportunity to enjoy scintillating scenes like the Sagrada Familia and Barcelona Cathedral without the hassle of pushing your way through gob-smacked crowds. 
Barcelona surely is one of the best autumn destinations in Europe around the Mediterranean Sea. Let's figure out whether or not traveling in November in Barcelona is really worth your pennies. ¡Vamanos! 
A Local's Guide to Travelling during the Shoulder Season: Everything You Need to Know about November in Barcelona 
What's the weather like in November? 
As the final month of autumn, November in Barcelona promises pleasant temperatures. With warmer days and colder nights, there are only a few days where visitors can expect rainfall. 
Blanketed with balmy evenings, travelers can traverse the ancient alleyways and share tapas on the terraces without having to rug up too heavily. The weather in November in Barcelona offers the best of both worlds – perfect for those interested in a mix of indoor and outdoor activities.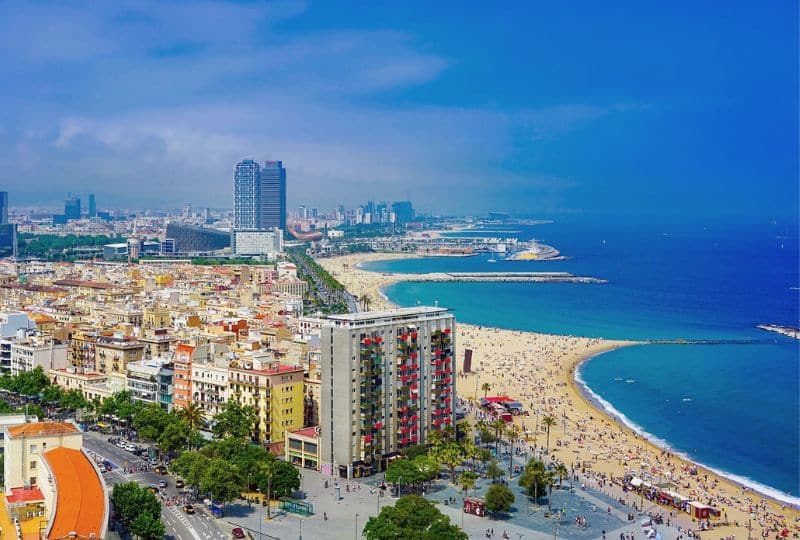 What are the benefits of choosing November in Barcelona over other months? 
The autumn season paints this picturesque city in spellbinding shades of orange, yellow and gold. The tree-lined streets become all the more magical, making your time in November in Barcelona feel as enchanting as ever. 
Say adios to flocking hordes of tourists ravaging the scenery, and get prepared to have a whole lot of Barcelona magic to yourself. There's a significant drop in tourism in November in Barcelona, with appealing attractions like Casa Batlló, Parc Güell, Sagrada Familia, and Barcelona Cathedral becoming more easily accessible. 
Throughout the shoulder season, accommodation prices and flights drop significantly. November in Barcelona offers more affordable prices, hot deals, and less-expensive transport across the state. If you're trying to save money, this is one of the best times to travel.  
Unlike Eastern Europe, you won't have to layer yourself up teddy-bear-style. Another benefit of traveling during November in Barcelona is fewer layers and, therefore, more room in your suitcase. Warm days and chilly nights offer a refreshing mix for visitors. 
Bucket List Attractions for the Perfect Trip in November in Barcelona 
With a wealth of year-round attractions to choose from, it's hard to know what's worth it. Here are our top picks for your time in November in Barcelona. 
Casa Batlló 

Sagrada Familia 

Parc Güell 

Barcelona Cathedral 

Las Ramblas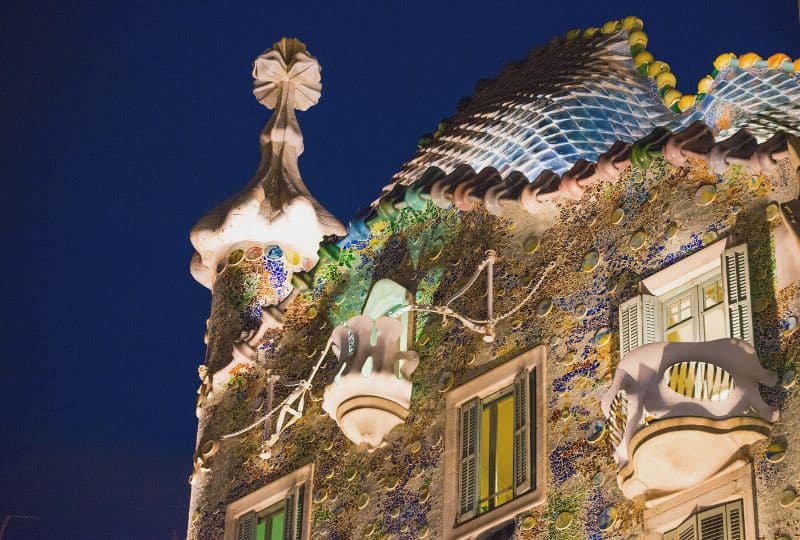 November in Barcelona: Events and Festivities That You Cannot Miss 
Barcelona Jazz Festival
Featuring internationally renowned artists and local musicians, this month-long event is jam-packed with tunes to have you movin' and groovin'. 
Castanyada 
Celebrated on the same date as All Saints' Day, this is a chestnut-filled festival that finalizes the end of summer. Delectable, freshly roasted chestnuts are sold on the streets, and Catalan produce predominates the local market scene. 
All Saints' Day (Diada de Tots Sants) 
Pinned as a public holiday on November 1st, family gatherings fringe this festivity. After commemorating deceased loved ones with flowers, it's common for families to join together for a feast. Seasonal produce dominates, with sweet potato and chestnuts gracing the scene.  
Independent Film Festival of Barcelona 
Magnifying alternative-style films, this festival in Barcelona showcases up to 170 movies from around the globe. 
Christmas Festivities 
During the final two weeks of November in Barcelona, technicolor lights and feel-good decorations shine bright across the city. Cobblestone alleyways and pedestrian-dominated streets transform into a winter wonderland, and it's downright magical. 
The Mediterranean region surely has one of the best seasonal festivals around the globe, and Barcelona is one of the choices you will not regret.
Tips for traveling during November in Barcelona:
To help make your journey all the more smooth, here's a quick list of our tried-and-tested tips: 
Learn a few words to help you get around. Although English is widely spoken in the city, simple Spanish (Castellano) words can go a long way with the locals.

Hola

(hello),

gracias

(thank you), and

por favor

(please) are three staples everyone should have up their sleeve. 

Watch out for pickpocketing. Although it's November in Barcelona, petty crimes still happen around the city. Keep your bag in front of you, and don't leave your phone on restaurant tables. 

If you book a few months in advance, you can score even cheaper tickets and transport. Renfe (the national train service) has dirt-cheap tickets for as little as €9!

 
An Insider Guide to the Best Barcelona Attractions 
Barcelona is brimming with big crowd-pleasers and sublime show-stoppers, but if you're on the hunt for a handful of unique things to do, take a peek at our best-kept secrets. 
With countless indoor and outdoor attractions, Barcelona boasts a handful of hidden gems. Hike up to Bunkers del Carmel for sunset, journey up to the Costa Brava, explore medieval Girona, or get lost in fantastic Tarragona. 
Better yet, break up the series of scenic sightseeing with an authentic dish or share traditional tapas with some friends. Ditch the tourist-targeted sangria and pair your meal perfectly with a vermut rojo.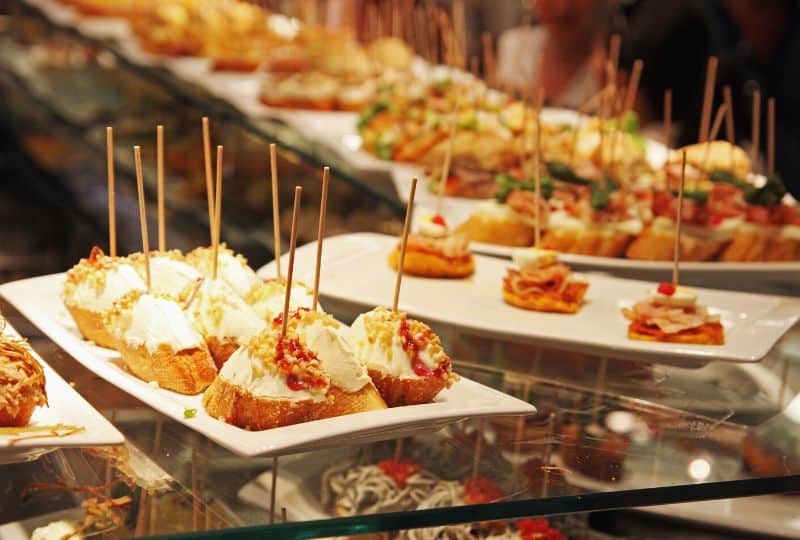 The divine dining scene in Barcelona evolves throughout the year, with season-specific goods and sweet treats at every corner. November in Barcelona boasts chestnut-rich dishes and sweet potato plates, so if you're traveling during this time, you can't miss out on these iconic Catalonian foods. 
If you want to eat like a local in Barcelona, you need to know that timing is everything. Lunch begins around 2 pm and dinner isn't before 9 pm, so don't rock up to a restaurant anytime earlier.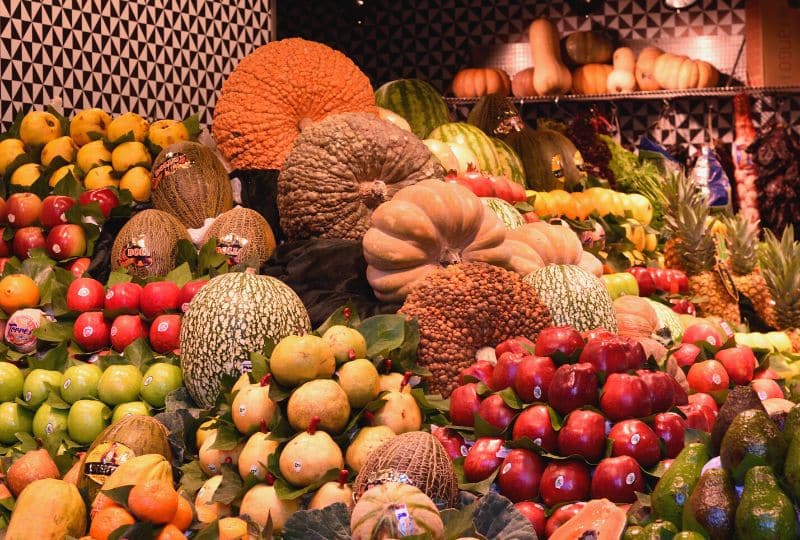 From fine dining and myriad marketplaces to rooftop pool parties and off-the-grid Modernism monuments, we can assure you that you don't want to miss this. Check out our Insider Guide to Barcelona, Spain. Barcelona surely is one of the best autumn destinations in Europe around the Mediterranean Sea.
The Boutique Vibe's Top Stays for an Unforgettable Trip to Barcelona 
Booming with bliss-inducing attractions, architectural gems, myriad museums, buzzing nightlife, and a delectable dining scene, Barcelona has it all. With a wealth of diverse accommodation options, the only problem can be figuring out where to stay. 
But there's no need to fret because we've got you covered. Here are Boutique Vibe's best boutique hotels sure to leave an imprint that lasts a lifetime: