Shila Hotel Athens is a journey through the senses where old-world beauty, neoclassic design, and authentic hospitality blend to create the perfect escape
On a quiet street in the chic Kolonaki neighbourhood, this late-1920s residence combines the elegance of old-world charm with an urban and contemporary feel. Shila Hotel Athens immediately welcomes you into a creative space of conscientious hospitality, artfully designed to evoke all the senses.
Entering the opulent lounge, rustic walls, original mosaic floors, classic books, and repurposed furniture transport you through the beauty of old Athens. This ambience is carried throughout the hotel to the two tranquil patios and lush rooftop garden, providing escapes into the sunshine for relaxation or social gatherings. The breath-taking open spaces make it the perfect place for pop-up events, art exhibitions or private parties.
Begin the day with an artisan breakfast delivered to your suite or the rooftop garden. Each of the six suites is distinct in character and design, but parallel in beauty, tranquillity, and style. Adorned with vintage textiles and art, the romantic bohemian suites provide respite from the busy hustle of Athens.
Soaking in the Athens sun while sipping a refreshing drink on the rooftop garden terrace
The warm and friendly staff and helpful concierge, who anticipate every need
Breakfast of artisan baked goods and fresh, local products served to the suite each morning
The juxtaposition of old-world aesthetics and antiques, combined with contemporary art and modern amenities
Enjoying the handmade botanical bath products
Rooms Overview
Each suite is an artistic and elegant space that give the appearance of a bygone era, with the luxurious amenities of the present day. Rustic features such as metal, stone and exposed brick contrast the soft textiles and subdued romantic tones.
This suite has a uniquely elevated bed that requires steps to be reached, portraits of glamorous Greek ladies and a quaint private garden patio of your very own.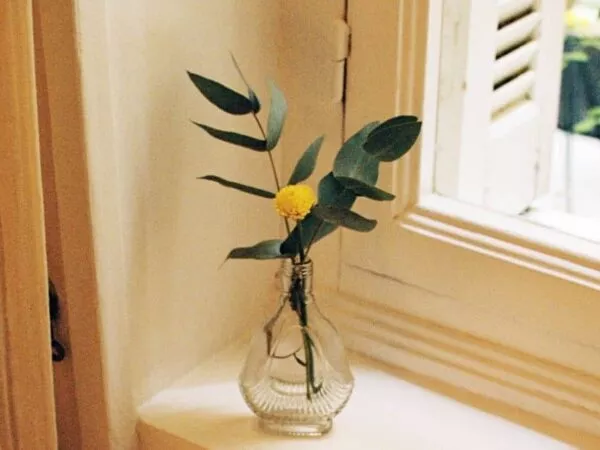 Lounge in the four-poster bed surrounded by soft linens in muted hues. Relax with a dip in the eccentric, black bathtub or among the sense of calm in the romantic private garden.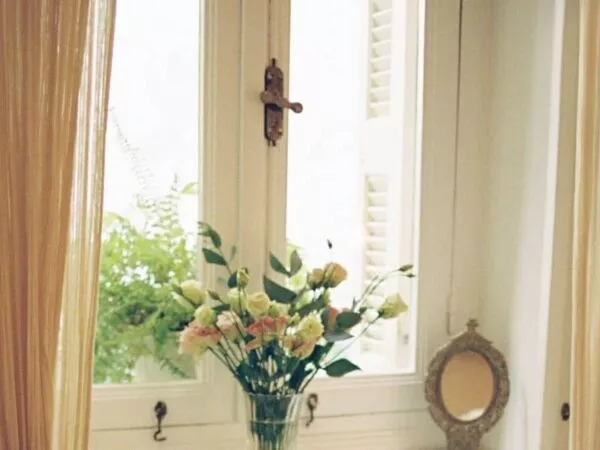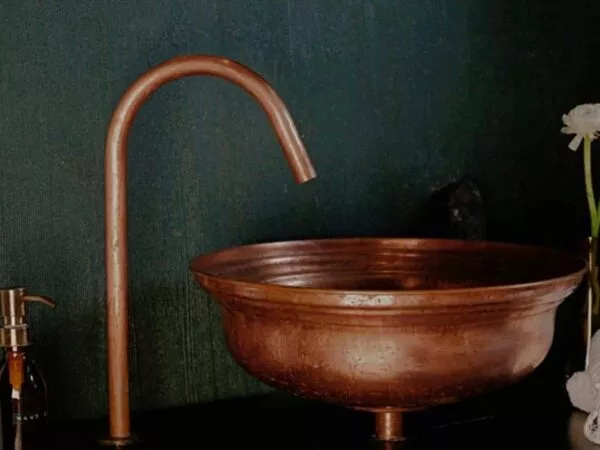 La Boheme
4 guests
Balcony
One-bedroom suite
La Boheme is a one-bedroom suite with two bathrooms, velvety soft furnishings, and rustic plasterwork. It features a Juliet balcony and a comfy lounge for relaxation.
The Dreamers
4 guests
Balcony
One-bedroom suite
Combining old-world charm and dreamy comfort, this one-bedroom suite offers two bathrooms, a large lounge, and a set of Juliet balconies.
Attic Antique
4 guests
Balcony
One-bedroom suite
View into the garden
High ceilings, exposed brick and a collection of antiques make this suite a vintage work of art. The bathroom has two showers and there is a velvety daybed in the lounge for a relaxed and sophisticated atmosphere.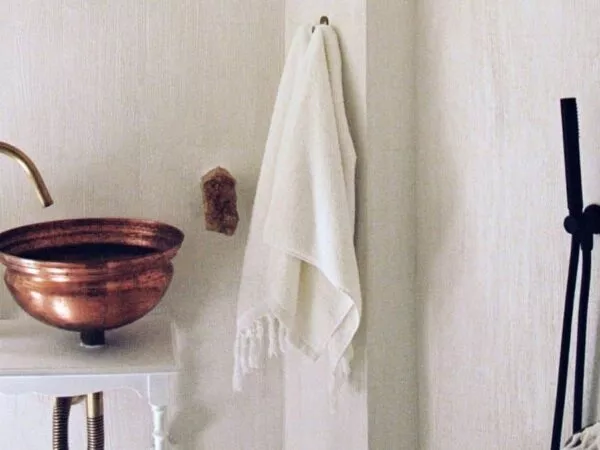 Artist Atelier
4 guests
Balcony
One-bedroom suite
This is one of the hotel's largest suites, comprising of a bedroom, study area, lounge, and bathroom with a double shower. This creative space is brightly lit and offers aesthetics from ancient Athens.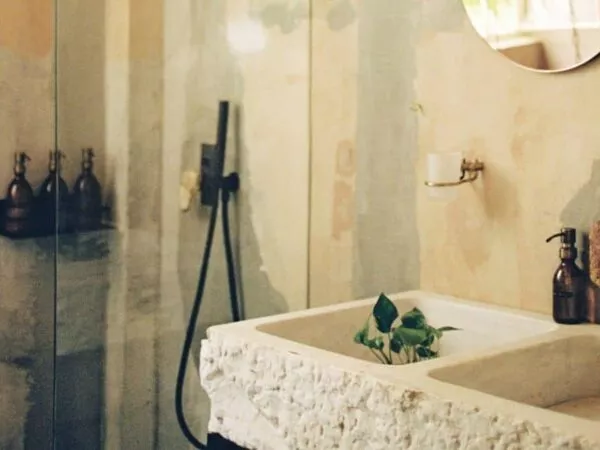 Taste the flavors
Rooftop Terrace
There is no restaurant at the hotel, but Shila Athens partners with award-winning chefs to create delicious dining experiences to be enjoyed in the open-air roof garden upon request. Live cooking, wine tasting, and music sessions are popular events that can be arranged on the lovely rooftop terrace.
Thanks to the occasional Bar service, you can enjoy classic cocktails, fresh smoothies, coffee, or tea in the urban oasis of the rooftop garden terrace.
Breakfast
Breakfast is delivered to your room each day or brought to the roof terrace to enjoy while basking in the morning sun. Breakfast is a star attraction of the hotel, featuring pastries and bread from a local artisan bakery, yoghurt with granola and seeds, local honey, fresh fruit, cold-press organic orange juice and a hot beverage of your choice.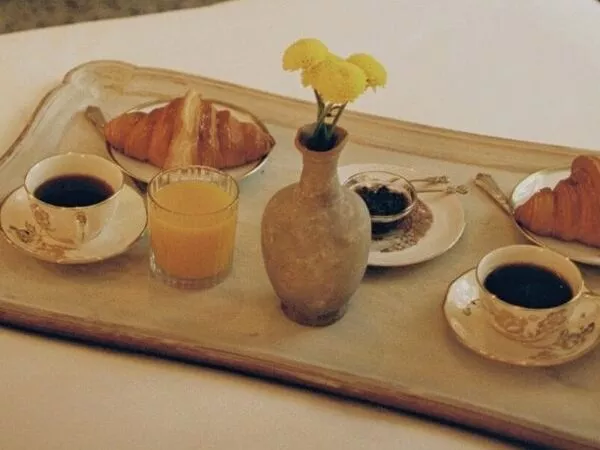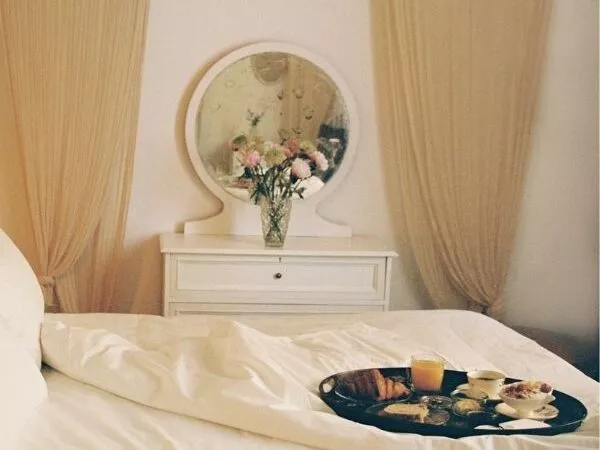 About sustainability
Olive Tree is often a symbol of success, as sustainability seems embedded in the property's identity and DNA.
Shila Athens has incorporated natural, local materials such as Greek marble and stone, locally milled wood, and vintage fabrics. A common theme throughout the hotel includes repurposed and bespoke antique furnishings. The original neoclassic architectural features have been preserved to evoke a timeless beauty.
The hotel has many plants to clean the air and create lush green spaces. Chemicals and pesticides have been replaced with eco-friendly options and single single-use plastics are banned from the property.
All produce and ingredients are locally sourced and organic. Handmade, botanical bath products are provided in each room.
Explore the location
Explore the location with our Insider Guide to Kolonaki. Kolonaki is one of Athen's upscale neighbourhoods, and Shila is within walking distance of many boutiques, restaurants, nightlife, and live music. For a deep dive into the Athenian culture, visit the Museum of Cycladic Art, The Benaki or the B&E Goulandris Foundation. To escape into nature, nearby Mount Lycabettus offers hiking and panoramic views. The iconic Acropolis is only a short distance away, and for those setting off on an Aegean Island adventure, the hotel is a 20-minute drive from the port.
Book a trusted local driver for your transfer to and from the hotel, and introduce you to the destination, pre-order travel essentials, and get all your questions answered before or during the trip. Choose the stops, visit the attractions, and don't waste any time waiting. We've partnered with Welcome Pickups, the first company to deliver a holistic, in-destination travel experience.