Sardinia sits at the crossroads of the Mediterranean, drawing inspiration from all its surrounding countries. Although it is an Italian island you will be remiss in thinking it adheres strictly to all things Italian.
When it comes to things to do on Sardinia, you will island-hop like the Greeks, eat like the Italians, rest like the Spanish, and be welcomed in a uniquely Sardinian fashion.
Taste
The taste of Sardinia is totally unique as it has influences from all over the Mediterranean, cutting culinary ties with Italy. In the rugged inland areas, you will indulge in meats and cheeses while the coast brings honour to all manner of seafood dishes.
Snack on snails simmering in tomato sauce, dig into a "lasagne" made from bread and lamb broth (Suppa Cuata) or keep it light with lobster.
The best place to experience the hearty dishes of the island is at an agriturismi, seasonal farmhouses that open their doors to visitors to feats on a 5-course (sometimes more) meal. Tables almost buckle under the abundance of delectable offerings and copious amounts of wine.
For an unforgettable ocean view, book a coveted spot at Ristorante Lu Impostu for inventive seafood dishes with a splash of expertly curated local wine. One of the unmissable trattorias on the island is S'Hostera Nugoresa in Nuoro where hearty meals are cooked in a family kitchen and the secret ingredient, as the cliché rings, is love.
Sip
Start your morning off with a glass of freshly squeezed spremuta, orange juice made from succulent local produce. Look out for the stunning crimson alternative made from blood oranges.
The island is of course best known for its characteristic wines and liqueurs. Both Liquore di mirto and Limoncello are very popular but these are found in other parts of Italy too. Instead, savour some Zedda Piras which is a myrtle liqueur made on the island. These small berries grow wild on the island and are soaked in alcohol.
Another truly Sardinian product is Vernaccia di Oristano. Wine barrels are not filled completely, allowing for a layer of flor yeast to form at the top. This gives the wine a very distinct and full-bodied character as it is oxidised in the process.
Sardinian wines are often robust and pair exceptionally well with the hearty cuisine of the central regions. Cannonau di Sardegna is the quintessence of Sardinian wine, made from Grenache grapes and leaving lingering notes of chocolate, coffee, and dark fruits.
Learn
Sardinia has a wealth of historic locations, left behind by Romans, Greeks, Arabs, and even the Spanish. Visit all the major attractions on the island but never be afraid to veer off course and stop in remote villages, climb to ruins, or doddle down an alleyway; there might just be treasure afoot.
Visit the hilltop castle ruins of Castelsardo which is a special treat at night when the fortification is lit up spectacularly. Another inland gem is the village of Posada where poets have scribbled lengthy verses of poetry on walls along the maze-like alleyways. Venture through the cobbled web and see what beauty has inspired writers over centuries to leave their mark.
It is an adventure in itself to find the secluded town of Orgosolo. Once there, you will be met by a number of large murals, a tradition dating back to the 60s, where locals make their voices heard through art on the town walls. Exploring these hidden art treasures of the island is one of the most rewarding things to do on Sardinia.
Stay
Boutique hotels in Sardinia are something special. Many have a sharp focus on eco-sustainability and all promote the rich historic past and welcoming nature of the island and its people.
Cagliari is the capital city and the closest point to the airport. Here you will find some of the best boutique hotels in Sardinia offering sumptuous luxury, albeit not too remote. Both Pula and Villasimius have a wealth of beach-side boutique hotels in Sardinia while Alghero and Oristano in the west are unforgettable historic towns where few tourists think to venture.
Bisos Ospitalita Diffusa Eco-sostenibile is one of the most authentic boutique hotels in Sardinia thanks to the generations of women that have kept the property going. Feast with locals and sleep in unparalleled comfort in the charming commune of Paulilatino.
Shop
The swanky setting of Porto Cervo dictates a string of boutiques and high-end shops that should line the harbour but in Porto Rotondo, you will find a more balanced representation of niche boutiques and local traders.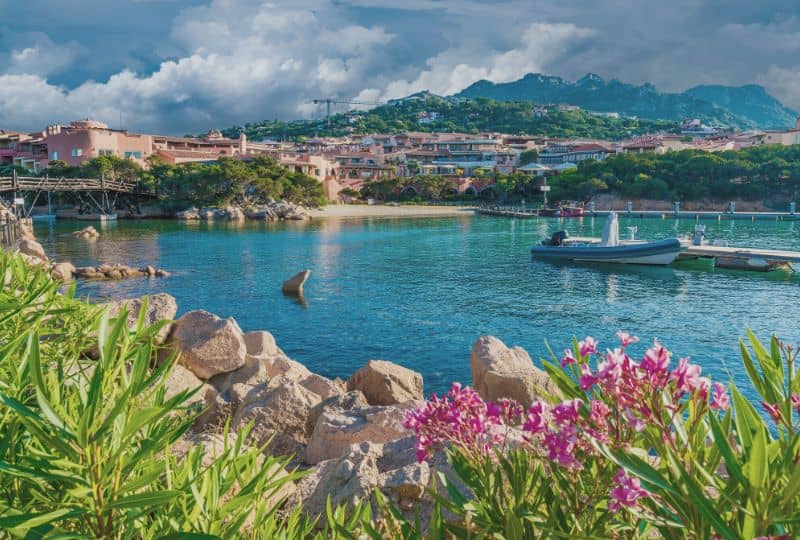 Cagliari's pedestrian streets are a hive of activity and on Sundays, you can browse unique antiques at the Bastioni di San Remy market. Olbia has the most authentic shopping experience on the island but the real gem is at Ozieri. Here, Fridays are all the rage with local producers bringing their treats to the market.
Chill
A visit to Bidderosa park in the Gulf of Orosei is one of the most exclusive things to do on Sardinia.
Only a few cars are allowed to enter and here you can make your way through pine and juniper trees that are hundreds of years old, leading to secluded coves and Curcurica lagoon. Spend your day lazing on the beach marvelling at the flamingos or other eye-catching migratory birds.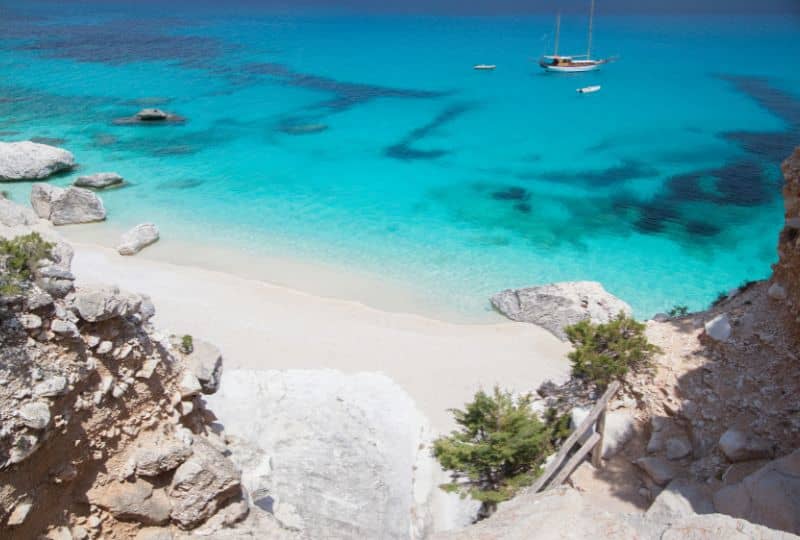 Another beach paradise, far away from the touristic path is Porto Sa Ruxi. This collection of sandy outcrops is rugged and unrefined but the resplendent nature of its glistening water and the unspoiled atmosphere is just what the soul craves.
Be Active
Few things come close to the majesty of snorkelling from the beach. Strap on your mask and take to the water off Cala Brandinchi beach after a long walk on the 700-meter stretch of icy white sand. Snorkelling from Cala Fuili and Cala Luna is also one of the best things to do on Sardinia for adventure lovers.
From the eastern town of Cala Gonone, you can venture along the coast and undertake a host of adventure activities. Rock climbing is especially thrilling on these dramatic cliffs and you can hike to Grotta del Bue Marino, an enchanting cave carved out by the crystalline waters.
Another ultra-popular hike is to Gola di Gorropu where imposing limestone cliffs surround you as you clamber over boulders through the canyon. There are plenty of things to do in Sardinia.