White sandy beaches, charming forests, deep gorges, towering mountains and ancient temples - Northern Greece is overflowing with wonders. An ideal get-a-way for those who love to explore breath-taking landscapes by day, mingle with locals in intimate cafes and tuck away into lovely accommodations by night. Stay in a boutique hotel in Northern Greece, and you'll wake up on the doorstep of endless opportunities.
When to go?
When you think of Greece, your mind likely jumps to endless summer days relaxing on the beach with a cocktail in hand. While this is indeed possible during the summer months (June - August) and into spring and autumn in Southern Greece, Northern Greece displays four distinct seasons - each with its beauty. Winter in Northern Greece is a little-known secret. Ski fields come to life, mountain tops dawn their winter coat, and a lucky few tourists see Northern Greece in its winter glory. If you're not one for cold weather, a visit on either side of July and August will reward you with quieter beaches and pleasant weather. Autumn is another unique time to visit, especially in Thessaloniki, where a three-month Dimitria Festival features theatre plays, music concerts and dance performances all intended to celebrate Northern Greece's unique culture and history.
Practical tips
Currency is EURO. You can find ATM in the big cities, towns but not necessary villages. Paying with card is possible in most of the places as long as you use Visa or Mastercard.
You can easily rent a car or use taxi for short distances. Public transport is also developed, there are buses and trains between cities and regions.
Traditional cuisine is Greek that is founded on the triad of wheat, olive oil, and wine. The region thanks to influences of Arabic world developed more rich, flavorous cuisine. Greek specialties like Metsovone or Stifado origin from the North.
Do & See: What to Expect in Northern Greece
Once you step away from the busy city of Thessaloniki and popular attractions like Mount Olympus and Pella in Northern Greece, you'll find a raw elegance where villages have retained their unique culture, and out of the way, cafes know every guest's name. For nature lovers, a trip to Papigo and Vikos Gorge is a must, where stunning hikes await, and you can gaze at the 490 metres deep crevasse while sipping a coffee. Or head to one of the many monasteries perched unthinkably high atop rock pillars in Meteora and feel time slow down as ancient spiritualism washes over you.
When you're ready for the beach, coastal regions like Halikidi on the West or Parga on the North Western Coast showcase colourful houses spilling down the hillside, straight to the white sandy beaches and charming harbourfront. No matter where you are, you'll find local markets bursting with delicious Greek food and just-picked cherries, olives, pomegranates, and figs getting snapped up before your eyes.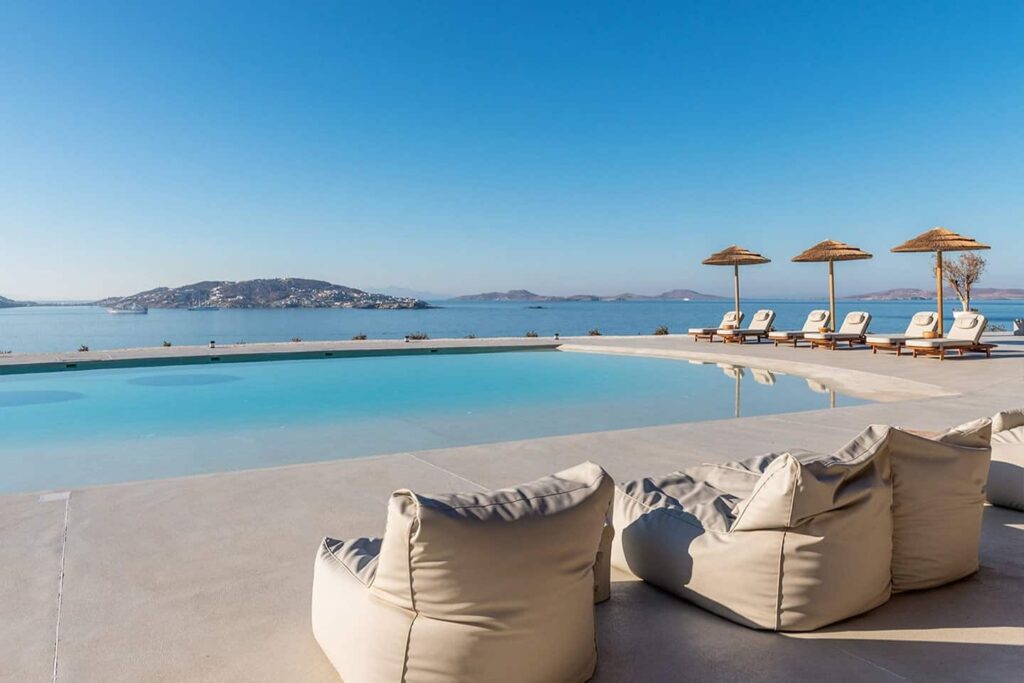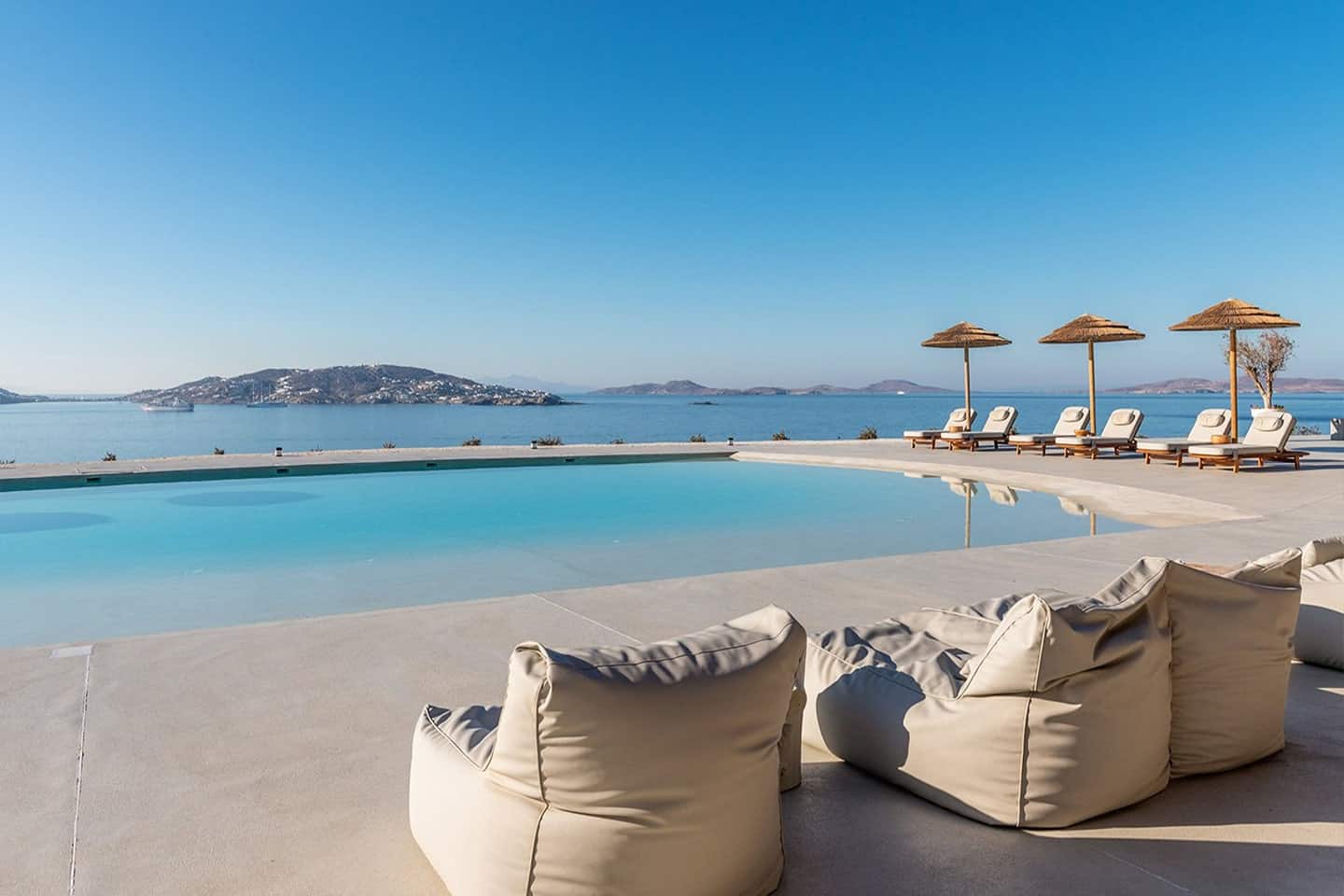 In the need for inspiration?
Let us inspire you for your next stay or help you find the boutique hotel you are looking for
Explore the collection by
Read about Greece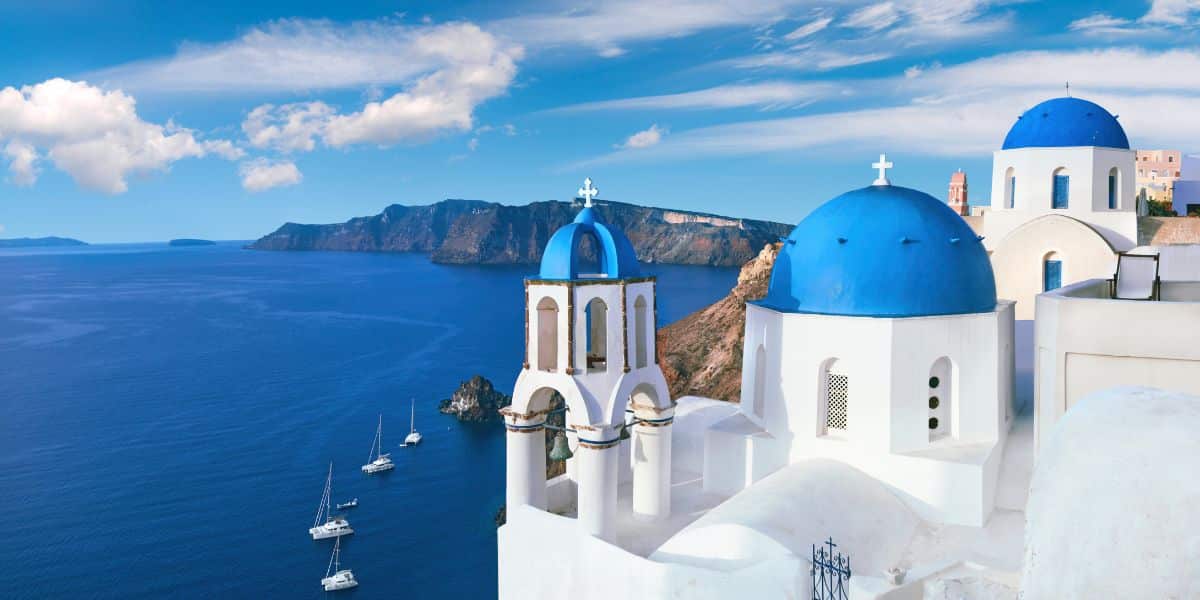 DISCOVER
Other Destinations