Winter in the Mediterranean is a hidden gem, offering a distinct charm that transforms bustling cities into enchanting havens. The allure of crisp air, fewer crowds, and unique seasonal experiences beckons travelers to explore these urban landscapes during the colder months. Amidst the historic streets and cultural treasures, the search for accommodation becomes a crucial aspect of this journey. Boutique hotels emerge as beacons of individuality, promising not just a place to stay but a unique and personalized experience that captures the essence of each city.
In this exploration of winter urban escapes, we delve into the magic that shrouds Mediterranean cities during the colder season. Beyond the well-trodden paths, these cities unveil a different personality, inviting visitors to witness a quieter yet equally captivating side. From Athens to Barcelona, Rome to Paris, and beyond, we navigate the distinctive character of each metropolis, emphasizing the unparalleled experiences awaiting those who dare to venture into the heart of the Mediterranean winter.
The significance of boutique hotels cannot be overstated in this narrative. As the focal point of accommodation, boutique hotels redefine the travel experience. Far beyond mere lodgings, they encapsulate the spirit of their surroundings, providing an intimate and tailored escape for those seeking refuge from the ordinary. The essence of "urban escapes" is embodied in the unique design, personalized service, and cultural immersion that boutique hotels seamlessly weave into the fabric of a traveler's journey.
Join us on this expedition through the narrow alleys of Athens, the vibrant streets of Barcelona, the historic lanes of Rome, the romantic ambiance of Paris, the fortified charm of Valletta, and the cultural mosaic of Nicosia. Together, we'll uncover the magic of winter in the Mediterranean, guided by the thread of boutique hotels that promise a stay as exceptional as the cities themselves. Let the exploration of urban escapes in the Mediterranean begin, where each boutique hotel is a chapter in the story of a winter journey unlike any other.
The Charms of Winter in Mediterranean Cities: A Seasonal Symphony
A captivating transformation unfolds as winter's embrace descends upon the Mediterranean cities. Once warm and balmy, the air now carries a crisp chill, and the cityscapes don a new enchanting aura. Winter becomes the unsung hero, revealing a quieter, more contemplative side of these urban destinations. The atmospheric changes are not merely a shift in temperature; they are a beckoning call to experience the cities in a novel light.
The streets, plazas, and historical sites in the Mediterranean winter take on a different character. Cobblestone alleys that echoed with footsteps in the summer now offer a serene backdrop for a stroll. The city's pulse seems to slow, providing a more intimate connection with its culture and history. As sunlight bathes ancient monuments in a softer glow, the allure of exploration intensifies.
Cultural treasures, often bustling with tourists in peak seasons, now stand as tranquil witnesses to the rich heritage of these cities. Museums and galleries unveil their masterpieces without the crowds, allowing visitors to absorb the artistry at their own pace. The echoes of history seem more audible in the winter breeze, creating a profound connection between the present and the past.
Winter in the Mediterranean is not just a visual spectacle; it's a multisensory experience. Culinary delights take center stage, with seasonal specialties tantalizing the taste buds. Once animated by lively conversations, sidewalk cafes now exude a cozy ambiance, inviting patrons to savor local delicacies in a more intimate setting. From hearty stews in Athens to tapas in Barcelona, each city's culinary scene becomes a tapestry of flavors, embodying the season's essence.
Winter charms extend beyond the city limits, with nearby vineyards, olive groves, and rolling hills offering breathtaking vistas. The Mediterranean landscape, adorned with a subtle winter coat, adds another layer to the sensory journey. Boutique hotels, strategically nestled within these urban landscapes, become sanctuaries where guests can immerse themselves in the seasonal magic.
As we explore the Mediterranean's winter charms, the synergy between boutique hotels and the seasonal ambiance becomes evident. These accommodations, carefully designed to harmonize with their surroundings, amplify the allure of winter in the city. Join us in uncovering winter's enchantment upon Mediterranean cities, where boutique hotels stand as gateways to a unique and immersive urban escape.
Boutique Hotels: A Gateway to Urban Luxury
In the labyrinth of urban accommodations, boutique hotels emerge as distinctive jewels, redefining the art of hospitality. As travelers seek more than just a place to rest, boutique hotels stand as gatekeepers to a realm of personalized luxury, weaving a narrative that aligns seamlessly with the city's character.
Understanding the Boutique Hotel Concept
At its core, the boutique hotel concept transcends the conventional notion of lodging. It is an immersive experience where every element is curated to tell a story. Unlike large hotels that often prioritize uniformity, boutique hotels embrace individuality. Each property is a canvas, reflecting its surroundings' local culture, history, and ethos. The intimacy and attention to detail distinguish boutique hotels as not merely places to stay but as extensions of the destination itself.
Characteristics Setting Boutique Hotels Apart
Boutique hotels proudly wear their uniqueness on every wall, in every room, and within every interaction. They are characterized by their boutique size, typically housing a limited number of rooms, ensuring an intimate and exclusive ambiance. Design plays a pivotal role, with each property boasting a distinctive aesthetic that blends contemporary luxury with nods to local heritage. The emphasis on personalized service fosters a sense of connection, making guests feel like welcomed residents rather than transient visitors.
These establishments eschew the generic, favoring handpicked amenities, often sourced from local artisans, to create an authentic and immersive experience. The lobby becomes a curated gallery, the rooms bespoke sanctuaries, and every encounter with staff a personalized interaction. Boutique hotels redefine luxury not in opulence but in the thoughtful details that resonate with the discerning traveler.
Catering to Modern Travelers Seeking Urban Escapes
In an era where experiences are valued over possessions, modern travelers yearn for more than just a room; they seek a narrative. Boutique hotels, attuned to this shift in preferences, cater to the desires of those seeking an urban escape. From personalized concierge services that craft bespoke itineraries to in-house culinary experiences that showcase local flavors, boutique hotels curate a journey that transcends the physical confines of the property.
These accommodations become havens for cultural immersion, often hosting local events, art exhibitions, or collaborations with nearby businesses. By fostering a sense of community, boutique hotels become integral parts of the urban landscape, connecting guests not only with the city's attractions but with its soul.
Urban Retreats in Greece: Athens Boutique Elegance
LOOM Athens
A Captivating Blend of History and Artistry
Experience a masterpiece of elegance in the heart of Athens at LOOM. Beyond accommodation, LOOM Athens is a captivating blend of history, design, and artistry. Geometrical themes, vibrant colors, and locally crafted ceramic bricks honor Greek artisans. Tradition meets avant-garde, weaving a narrative that connects Athens' past to its dynamic present. LOOM Athens epitomizes boutique luxury, offering a journey through the soul of the city.
Pi Athens Hotel
Luxurious Urban Lifestyle with Acropolis Views
Pi Athens Hotel seamlessly blends boutique luxury with stunning Acropolis views. Architectured with ancient stadium marble, its minimalist interior design contrasts with the breathtaking outside scenery. Each of the six suites, taking an entire floor, offers uniquely decorated spaces, private gardens, and exclusive Acropolis views. The philosophy is simple: infinite effort for the perfect stay. Pi Athens Hotel crafts an urban oasis strategically located for exploring the city and Greek culture.
14 Reasons Why
Industrial Chic in Hip Psirri
14 Reasons Why, a design boutique hotel in Psirri, marries industrial style with modern sleekness. Housed in a former storage building, it boasts Seletti monkey lights, Foscarini lighting, and a vibrant rooftop terrace amid Psirri's vibrancy. The 14 rooms offer crisp lines, cool colors, and carefully curated designer furniture. Impeccable service from a young team and a unique breakfast experience make 14 Reasons Why Athens a standout in boutique hospitality.
Moon and Stars
Poetic Elegance in the Shadow of the Acropolis
Moon and Stars, nestled in the shadow of the ancient Acropolis, resides in a 1920s Art Deco building. The owner's cherished toy inspires the hotel's poetic name. With only five charming rooms, each offers a soothing, sophisticated interior and a unique view of Athens' streets. Original features, from Greek marble sinks to exposed wooden beams, showcase the hotel's commitment to preserving history. Hosts Theodore and Vaso offer a personalized touch, exemplifying the warmth and hospitality that set boutique hotels apart.
Urban Escapes in Spain: Barcelona Boutique Marvels
Hotel Pulitzer Barcelona
Contemporary Oasis in the Heart of Barcelona
The city's rhythm becomes palpable at Hotel Pulitzer Barcelona in contemporary spaces designed for style and comfort. Nobel materials, including leather and wood, infuse richness into every corner. The bustling lobby sets the tone for a vibrant atmosphere that continues throughout. Retreat to rooms adorned with turquoise ceramic tiles for a perfect blend of luxury and color. Personalized experiences, from private gym access to in-room massages, redefine hospitality, immersing guests into Barcelona's lively spirit.
El Palauet
Stately Luxury on Passeig de Gràcia
El Palauet, a small palace on Passeig de Gràcia, epitomizes stately hospitality. Grandeur meets contemporary comfort in its six stunning suites, showcasing stained glass, carved stone, and floral ceiling reliefs. Highly personalized service, from personal shoppers to in-suite chefs, elevates the guest experience. Exclusive spa facilities, including an open-air Jacuzzi and Finish sauna, provide relaxation with a view. Each detail, from historical nods to contemporary furniture, creates an unparalleled stay in the heart of Barcelona.
Casa Bonay
Grand Design and Effortless Style
Casa Bonay redefines hospitality with a harmonious blend of neoclassical charm and contemporary flair. Custom-designed furniture and bold hydraulic tile floors create a unique aesthetic. The boutique hotel's vibrant social spaces mirror Barcelona's dynamic character. Industrial design meets life-giving greenery, crafting an atmosphere that combines comfort and luxury. Casa Bonay stands out for its thoughtful design, social ambiance, and effortless style, offering guests a truly meaningful Barcelona experience.
In Barcelona, boutique hotels like Hotel Pulitzer, El Palauet, and Casa Bonay redefine urban escapes by seamlessly blending contemporary design, personalized service, and a distinct sense of place, setting each apart as a unique and immersive experience in the heart of the Mediterranean.
Italian Elegance: Boutique Stays in Rome
PiazzaDiSpagna9
Serene Comfort and Contemporary Art
PiazzaDiSpagna9, nestled in Piazzi Di Spagna Square, offers serene comfort intertwined with contemporary art. Stefania Grippo's minimalist touch graces each room, where warm welcomes and unique suites await. Wellness amenities include walk-in showers, massages, hot tubs, and Turkish steam baths. Sustainability meets art in this family-run boutique hotel, connecting guests deeply to the aura of Rome. With art exhibitions, breakfast buffets, and a commitment to sustainability, PiazzaDiSpagna9 invites return visits through its unique charm.
Glance in Rome Boutique Hotel
Tranquil Interlude in the Heart of the City
In Via Genova, Glance in Rome Boutique Hotel welcomes guests to a tranquil interlude infused with the rich culture of the eternal city. Converted from luxury apartments, it exudes 21st-century Rome with high-quality décor and a calming ambiance. Spacious rooms offer climate control options, courtyard or street views, and proximity to major attractions. Indulge in gelato, explore Trajan markets, and experience a delightful Italian buffet—Immerse in Roman hospitality with a soothing getaway at Glance in Rome.
Condominio Monti Boutique Hotel
Modernity in the Heart of Monti
Situated right in the center of the Monti neighborhood, Condominio Monti Boutique Hotel redefines hospitality with a blend of retro colors, traditional architecture, and modern design. Each room, with unique color combinations, offers views of the Colosseum and Via Dei Serpenti. The Rooftop terrace, Oliva Bar cocktails, and Osteria Oliva's truffled carbonara showcase impeccable service. With vibrant decor, intimate spaces, and a nod to classic Rome, Condominio Monti creates a modern yet classically charming environment, inviting guests to savor every moment.
In the heart of Rome, these boutique hotels—PiazzaDiSpagna9, Glance in Rome Boutique Hotel, and Condominio Monti—embrace Italian elegance with distinct characteristics, from contemporary art and sustainability to tranquil interiors and a vibrant blend of modernity and classic charm. Each hotel crafts a unique urban escape, embodying the essence of the Mediterranean.
Parisian Delights: Boutique Experiences in the City of Lights
Hotel Pulitzer Paris
Oasis of Culture and Calm
Housed in a 17th-century building on the Seine's bank, Hotel Pulitzer Paris exudes old-world charm. Dark wood, warm tones, and lush foliage create a tranquil atmosphere. Located in the Opéra district, the boutique hotel offers a patio retreat after exploring Paris. Sumptuous Parisian breakfasts, Catalan-influenced tapas, and Mediterranean dishes characterize the leafy patio experience. With minimal, elegant decor, lavish amenities, and personalized service, Hotel Pulitzer Paris invites guests to indulge in an oasis of culture and calm.
Hôtel Signature Saint-Germain des Prés
Enchanting Home Away from Home
Hôtel Signature Saint-Germain des Prés, a warm boutique hotel on rue Chomel, transforms luxury apartments into a Parisian home. Bold wall colors, walk-in showers, and cozy rooms exude a homey ambiance. The hotel's cool Parisian evenings invite guests to balconies or patios. Indulge in delightful breakfasts and explore the wonders of Paris from this enchanting home away from home.
Le Narcisse Blanc Hôtel & Spa
Luxury and Style in the Heart of Paris
Le Narcisse Blanc Hôtel & Spa blends traditional French elegance with modern sophistication in the heart of Paris. The grand lobby, plush rooms with stunning city views, and luxurious spa create a refined atmosphere. Cléo Restaurant serves French cuisine in a beautiful setting, while the spa offers rejuvenating treatments in a serene ambiance. The hotel's design, amenities, and dining experiences define it as the perfect getaway destination.
Sourire Boutique Hotel Particulier
Elegant and Intimate Parisian Gem
Sourire Boutique Hotel Particulier, a 19th-century townhouse, blends modern elegance with historical charm. Impeccably restored, the building showcases classic Parisian architecture. Warm reception, attentive staff, and a rooftop terrace with breathtaking views characterize the unique experience. Host Ilhame Aurenty ensures a perfect stay, making Sourire Boutique Hotel Particulier an intimate and elegant choice for an authentic Parisian experience.
In the heart of Paris, these boutique hotels—Hotel Pulitzer Paris, Hôtel Signature Saint-Germain des Prés, Le Narcisse Blanc Hôtel & Spa, and Sourire Boutique Hotel Particulier—offer distinct experiences, from cultural oasis and enchanting homes to luxury and intimate elegance, defining each as a unique urban escape in the City of Lights.
Malta's Urban Charms: Boutique Stays in Valletta
19 Rooms
Classic Comfort in a Renovated Maltese Palazzo
In the heart of Valletta, 19 Rooms welcomes guests to classic comfort in an 18th-century palazzo. Renovated with care, the boutique hotel combines historic charm with contemporary style, featuring exposed brick walls and modern elements. Located amidst historic architecture, the staff customizes experiences, urging guests to embrace authentic Maltese moments. With attention to detail and a commitment to guest satisfaction, 19 Rooms offers a unique and unforgettable stay in Malta's capital.
Domus Zamittello
Architectural Grandeur in the Heart of Valletta
Domus Zamittello, prominently located in Valletta, exudes architectural grandeur with a large arched doorway and an extensive balcony terrace. Original features, including Tuscan columns and a restored courtyard, showcase fine artistry. The boutique hotel's central location offers proximity to landmarks, culinary addresses, and the capital's vibrancy. With serene surroundings and magnificent views, Domus Zamittello creates a tranquil haven within Valletta's bustling ambiance.
Casa Ellul Boutique Hotel Valletta
Luxury in Malta's Capital City
Casa Ellul, a small luxury boutique hotel in the heart of Valletta, combines Victorian-era charm with chic elegance. Restored patterned tiles, art-soaked walls, and traditional Maltese balconies define its sophisticated design. Casa Ellul offers a highly personalized service with only nine suites, ensuring exclusivity and individual attention. This Valletta boutique hotel stands out for its upscale sophistication, making each guest's stay exceptional in Malta's capital.
In Valletta, these boutique hotels—19 Rooms, Domus Zamittello, and Casa Ellul—embrace classic comfort, architectural grandeur, and luxury, setting each apart as a distinctive urban escape in the heart of the Mediterranean.
Cypriot City Gems: Boutique Hotels in Nicosia
MAP Hotel
A Revolutionary Blend of High-Tech Luxury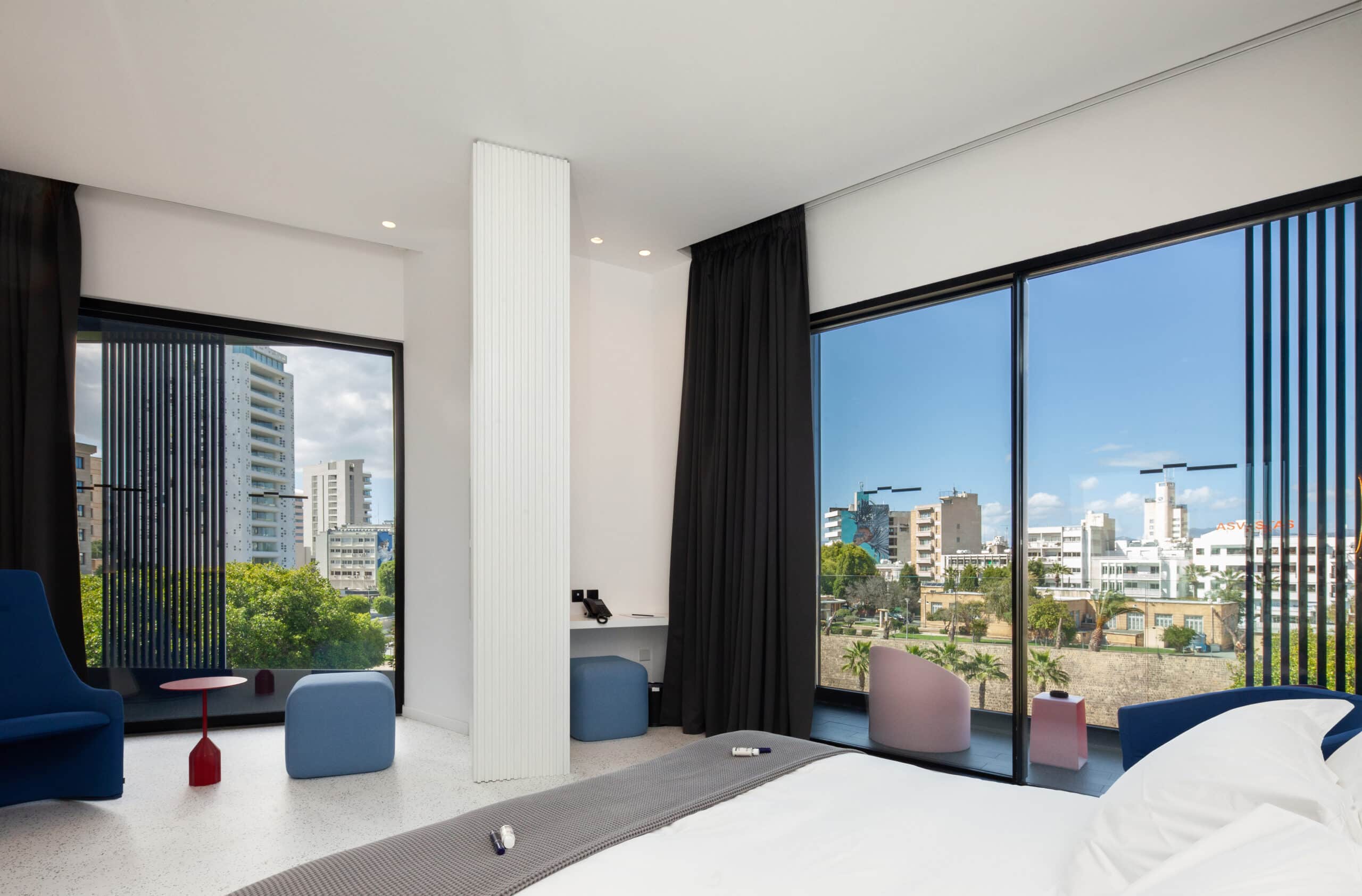 MAP Hotel in Nicosia offers a revolutionary hospitality experience, merging high-tech luxury with unapologetic elegance. Guests enjoy full control over their stay through a personalized app, while the hotel itself is a contemporary art museum with sharp lines, geometric design, and vivid colors. Legend Spa, Grid Gym, and Scale Restaurant complete the bespoke offerings, emphasizing luxury through design, technology, and superior hospitality.
Hypnos Boutique Hotel
Your Business Home Away from Home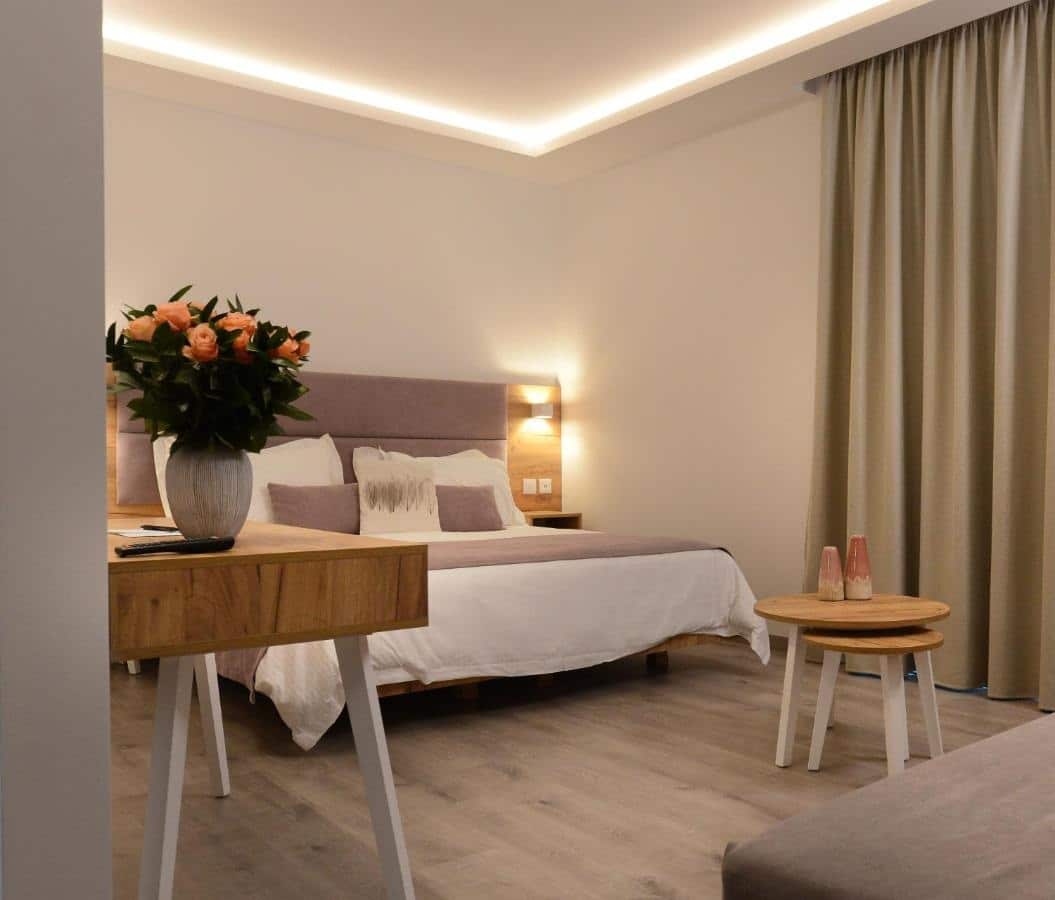 Hypnos Boutique Hotel in Nicosia aims to be your home away from home, delivering a first-class experience tailored to personal needs. Located in a quiet area, it is an ideal base for business and leisure travelers. Hypnos provides a peaceful retreat for a good night's sleep and is close to governmental offices, embassies, and city amenities. Emphasizing a commitment to more than just business, it welcomes guests to enjoy the city and return to a comfortable haven.
Madama Residence
A Luxurious Blend of Heritage and Modernity
Nestled in Nicosia's Old Town, Madama Residence occupies a listed heritage building with a rich history as Cyprus' first bakery and mill. The boutique hotel seamlessly blends high-end luxury with local charm, offering six distinct suites reflecting Byzantine and Ottoman influences. Original stone floors, wooden ceilings, and a statement spiral staircase add authentic character. With a world-class restaurant and a local café bar, Madama Residence provides an exclusive and sophisticated haven for contemporary travelers.
Unique Experiences in Each City
Winter in Athens brings a magical ambiance with festive lights illuminating historic landmarks like the Acropolis. Explore the Christmas Market in Syntagma Square and indulge in seasonal delicacies. Embrace cultural events, including theater performances and art exhibitions, providing a unique winter experience in the heart of ancient Greece.
Barcelona's winter allure lies in its mild climate. Dive into the festive spirit with the Fira de Santa Llucia, a traditional Christmas market. Witness the dazzling lights along the Passeig de Gracia and join the vibrant celebrations of Sant Esteve. Take advantage of the quieter season to explore iconic attractions like Sagrada Familia and Park Güell.
Paris transforms into a winter wonderland with charming Christmas markets, including the iconic ones at Champs-Élysées and Montmartre. Ice skate under the Eiffel Tower and admire the city's illuminated landmarks. Cultural events like the Paris Jazz Festival and exhibitions at the Louvre add a touch of sophistication to the winter season.
Winter in Rome invites you to explore the city's timeless beauty without the crowds. Experience the festive atmosphere at Piazza Navona's Christmas Market and savor traditional Roman cuisine. Attend classical concerts at historic venues like the Parco della Musica. Winter is the perfect time to wander through Rome's historic streets and discover its rich cultural heritage.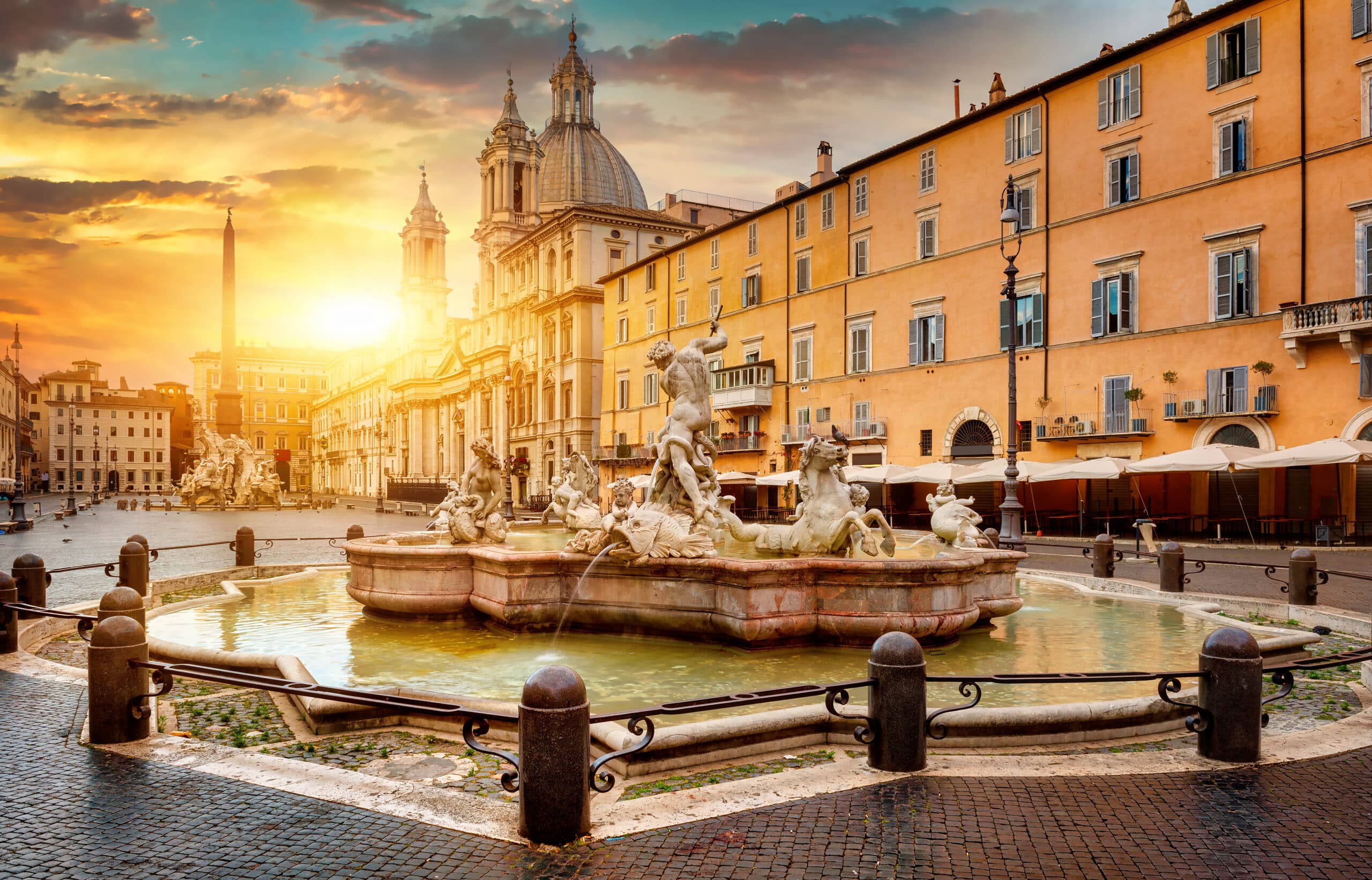 Nicosia's winter charm lies in its cozy cafes and traditional tavernas. Stroll through Ledra Street, adorned with festive decorations. Embrace the local culture with events like the Christmas Bazaar. Visit the Cyprus Museum for a cultural immersion, and explore the historic Old Town, where the city's rich history comes alive against the winter backdrop.
Valletta shines during winter with the Valletta Baroque Festival, featuring classical music in historic venues. Explore the city's festive decorations and attend events like the Malta International Arts Festival. The Grand Master's Palace hosts exhibitions, offering a cultural escape. Winter in Valletta provides a unique blend of historical richness and contemporary artistic expression.
Tips for Planning Your Winter Urban Escape
Embarking on a winter urban escape in the Mediterranean promises a unique adventure. Here are practical tips to ensure a memorable experience:
Pack Layers and Weather-Appropriate Attire
Mediterranean winters can be mild but vary between cities—pack layers for fluctuating temperatures. A stylish coat, comfortable walking shoes, and accessories are essential for exploring urban landscapes.
Embrace Festive Atmospheres
Immerse yourself in the local festive spirit. Attend Christmas markets, sample seasonal treats, and partake in cultural events to connect with the city's winter charm.
Explore Historical and Cultural Sites
Take advantage of fewer crowds to explore iconic landmarks and museums. Enjoy the city's historical richness without the hustle, enhancing your cultural experience.
Dine Like a Local
Delight in seasonal cuisines and traditional dishes. Winter offers unique culinary experiences, from festive specialties to cozy local eateries. Engage with locals to discover hidden gems.
Boutique Hotel Selection
Choose boutique hotels for a personalized and intimate stay. These accommodations enhance your urban escape, providing unique designs, tailored services, and an exclusive retreat within the city.
Weather-Adapted Activities
Plan activities based on the weather. Enjoy indoor attractions during rainy days and outdoor experiences on clear ones. Adapt your itinerary to make the most of the winter conditions.
Local Insights and Recommendations
Seek advice from locals or your boutique hotel staff. They offer invaluable insights into off-the-beaten-path gems, local events, and seasonal activities that may not be in traditional travel guides.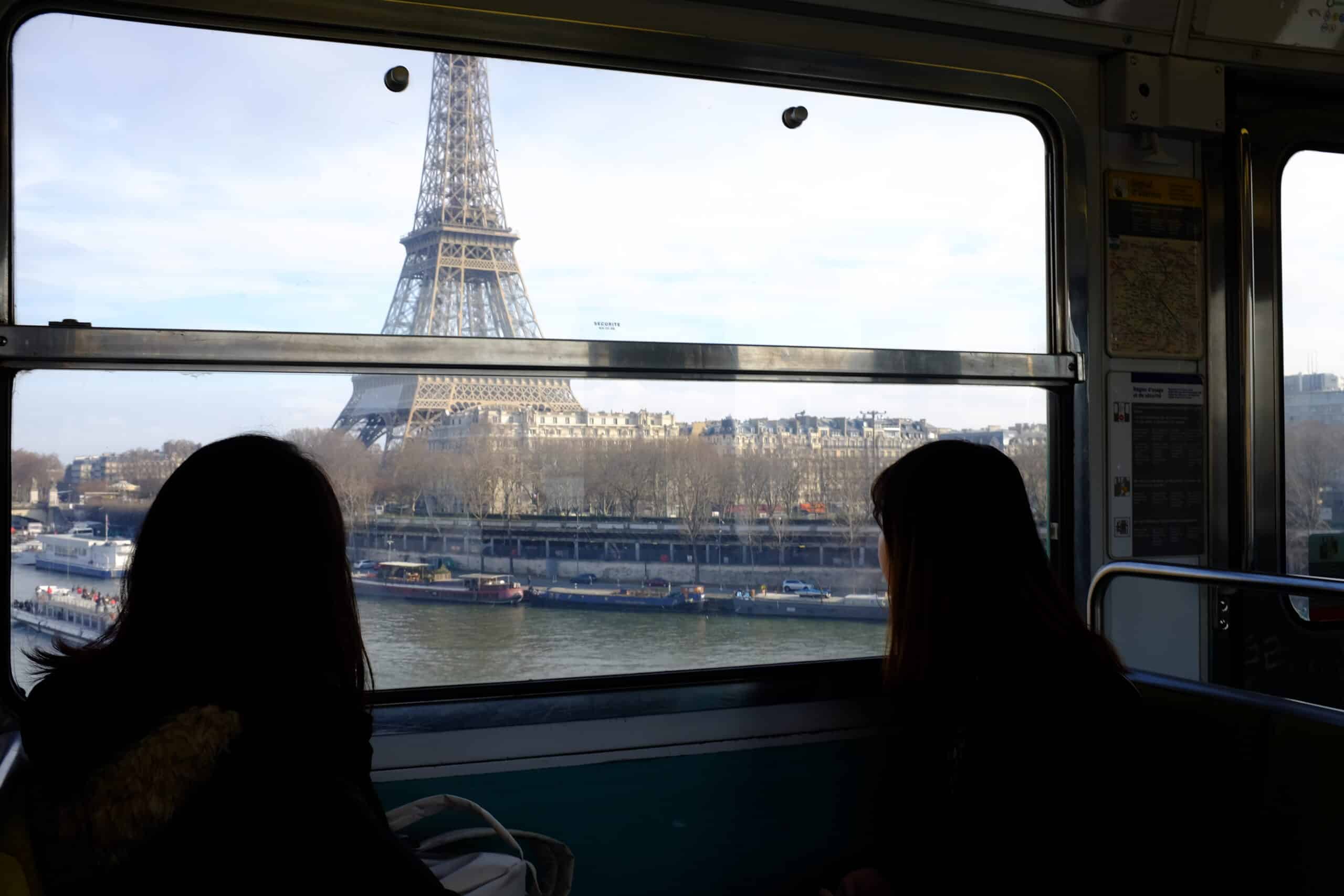 City Transportation
Familiarize yourself with the city's transportation options. Public transport, taxis, or rideshare services can efficiently navigate you through the urban landscape, ensuring convenient and stress-free travel.
Capture the Atmosphere
Bring a camera to capture the winter ambiance. From festive decorations to historical sites against a winter backdrop, these memories will become cherished souvenirs of your urban escape.
Enjoy Cozy Indoor Spaces
Embrace the charm of winter by spending time in cozy cafes, bookshops, or boutique hotel lounges. Let the city's atmosphere seep in while sipping a warm beverage or indulging in a good book.
Planning a winter escape in Mediterranean cities offers a unique blend of cultural richness and seasonal charm. With these tips, you can make the most of your urban adventure, creating lasting memories in the heart of historical landscapes.
Boutique Elegance in the Winter Tapestry of Mediterranean Cities
In the crisp embrace of winter, Mediterranean cities unveil a unique allure, blending historical charm with seasonal festivities. Boutique hotels are vital conduits to this experience, offering personalized stays that transcend traditional accommodations. As you navigate the vibrant streets and explore cultural gems, the intimate settings of boutique hotels become havens of comfort, seamlessly weaving the city's past and present. 
Embrace the winter magic, revel in local traditions, and let boutique hotels elevate your urban escape, ensuring a distinctive and unforgettable journey through the heart of the Mediterranean's winter charm.