During the day, the Mediterranean is the picture of relaxation with warm azure waters gently kissing the seashore and the gentle glow of the sun raining down on bathing bodies. But as night falls, sleepy towns and historic cities light up and start pulsating at a different frequency.
No matter what your entertainment preference, some of the best nightlife destinations in the Mediterranean will surely suit your style. From sipping on cocktails in Santorini to dancing the troubles away thanks to nightlife in Malta, the Mediterranean has become a "choose your own adventure" for nightlife enthusiasts.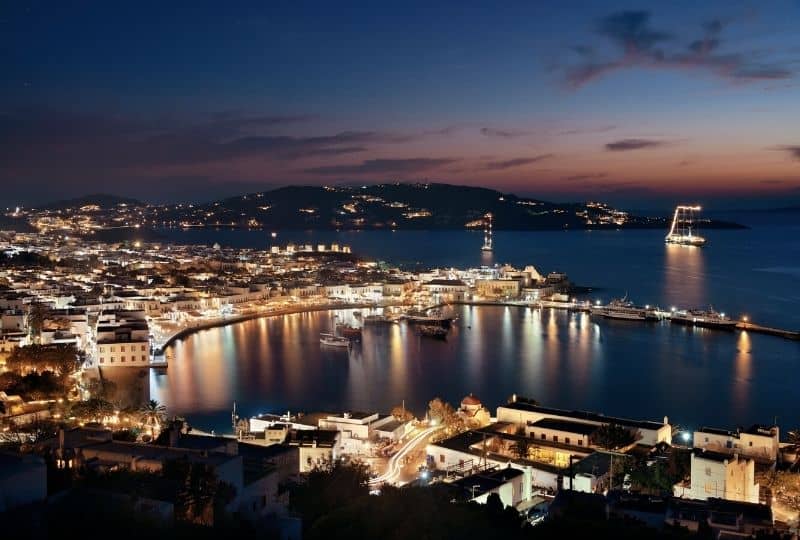 There are swarms of glamorous nightclubs crawling with celebrities and high-flyers, offering nothing but the best in their luxury settings. In contrast, you can explore winding cobbled streets of small towns to find atmospheric taverns or homey bars with signature drinks.
Here are some of the best nightlife destinations in the Mediterranean where summer never seems to end and the lines between day and night become increasingly blurry in the best way possible.
Nightlife in Malta
During the day, Malta is the place to be for sunny skies, clear water, and a myriad of historical sites. But as night falls, the streets come alive as the island's wine bars, restaurants, and clubs fill up.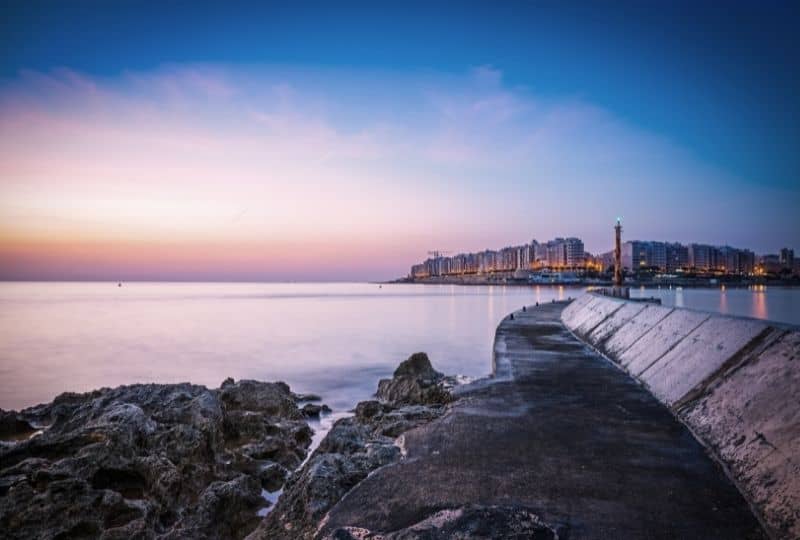 The north-eastern town of St Julian's is best known as the party capital of the island. The area of Paceville is a hive of activity with bars, restaurants, and clubs around every corner. Havana is one of the biggest of all in Paceville with two dancefloors and six bars but Sky Club Malta takes the top spot as it can host up to 3,400 revellers.
If you are after something a bit more relaxed, order a pint at one of the island's Irish pubs like The Dubliner or Long Hall Irish Pub. A pub might seem out of place in the Mediterranean but Malta has a long history tying it to the UK and it is still evident when you stumble across one of these gems. There are also many more European style wine bars and restaurants where you can enjoy a slower pace of life. Trabuxu Wine Bar is a unique spot that is located in a wine cellar that is more than 4 centuries old. At Django Jazz Bar, you can soak in some saucy jazz tunes while sipping on a classy cocktail or you can head to The Alex Bar if you are more of a wine lover.
Nightlife in Mykonos
This island has a fierce reputation as Greece's premier party destination and the nightlife in Mykonos is unlike any other. In fact, it seems to be a round-the-clock party on the island with slews of beach bars and clubs operating even when the sun shines. The chic bars lining Matoyanni Street are where you want to be seen as DJs keep the street pulsating well into the morning hours.
The island has been able to keep its low-key charm despite its notoriety as a party destination. Cavo Paradiso is one of the oldest clubs on the island and has a massive outdoor dance floor while Scandinavian Disco offers a variety of spaces to choose from. Paradise Club is one of the most iconic spots on the island thanks to its massive swimming pool right in the middle of the dancefloor.
Nightlife in Saint Tropez
As luxury yachts make their arrival on the French Riviera in the summer, Saint Tropez is transformed from a sleepy village to a bustling nightlife hotspot. The parties on Pampelonne Beach are world-renowned and celebrities are frequently spotted at these glamorous events.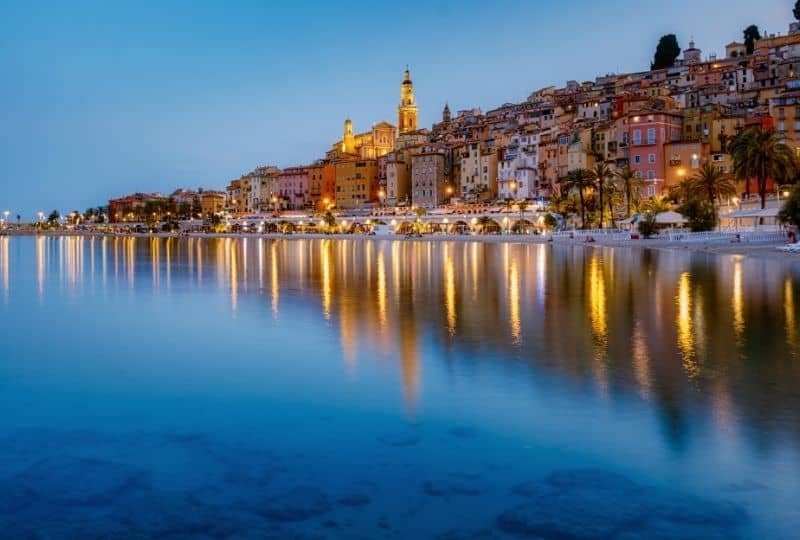 Saint Tropez also has some unique experiences like the Ice Kube Bar where you enter an unreal world made of ice where your drinks are guaranteed to be served chilled. Chez Maggy is another favourite where you can expect live music and themed evenings.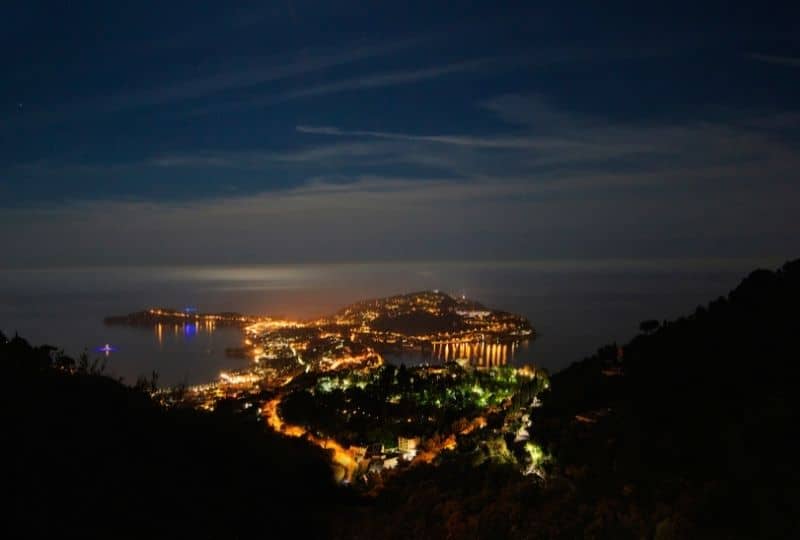 For an exceptional experience, enjoy dinner at Gaio and stay for the post-dinner party when the dancefloor opens. Les Caves du Roy is one of the most famous clubs in the whole country and has been open for more than 50 years, proving that a good party is timeless.
Nightlife in Mallorca
Mallorca's capital, Palma, is buzzing all year with a healthy dose of ex-pats and yacht crews keeping the city alive. Villages around the island all have their own charming bars and eateries around the central square but Palma is where hub for nightlife in Mallorca.
Paseo Marítimo, Palma's mile-long promenade, is the main artery of nightlife where bars and clubs will keep you gyrating into the wee hours of the morning. Stroll through the winding streets of Carrer de Jaume Ferrer, Sant Joan, La Llotja, and Apuntadors to discover utterly charming independently owned bars and restaurants. Each is more eccentric than the next with quirky interiors and speciality offerings.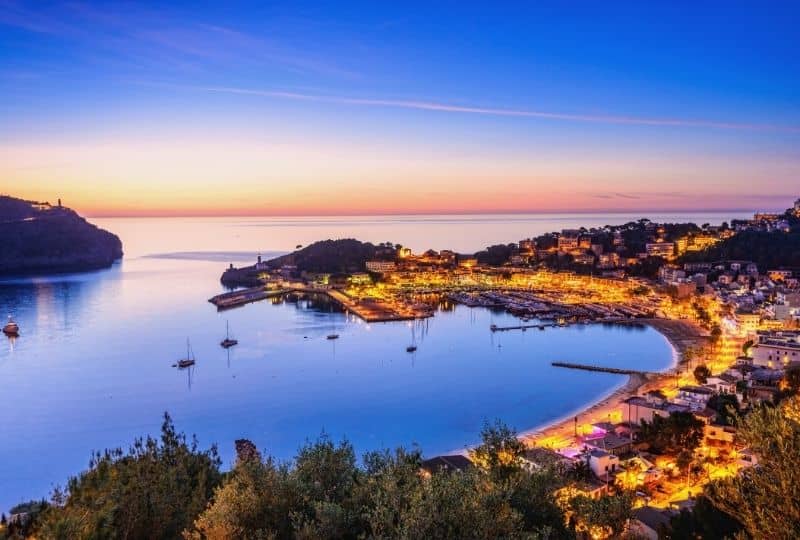 Bar Abaco is one of the most visited spots on the island thanks to its regal setting and attractive courtyard. Make sure to order some citrusy cocktails to enjoy the spoils of Mallorca's abundant citrus industry.
Nightlife in Santorini
From the outside, Santorini looks like a cool, calm, and collected destination where you can only indulge in sprawling caldera views or resplendent afternoons by the pool. But this iconic island has a wide range of bustling venues where you will be entertained well into the night. Whether you are looking for a romantic enclave or a vibrating dancefloor, you will find what you are looking for on Santorini.
Fira has the most to offer in terms of nightlife in Santorini, with a variety of bars and clubs. Night Flight Beach Cocktail Bar is the perfect place to get your evening going to a relaxing start or head up to Crystal Lounge Bar for a marvellous sunset over the ocean.
Two Brothers Bar and Murphy's Saloon are both smaller venues where you can enjoy a drink and a spin on the dancefloor but still avoid massive crowds. Enigma Club is without a doubt one of the liveliest spots on the island with a massive dancefloor in an authentic cave room. It is also open in the low season, unlike many other spots that only open their doors in the summer.
Nightlife in Hvar
While Croatia's mainland is the go-to spot for history lovers or beach bums, the island of Hvar is the place to be never-ending thrills during the summer. The city has gained a reputation as the city that never sleeps as entertainment carries on from beach bars in the day to memorable venues at night. There is only a small window during which you can enjoy the famed nightlife in Hvar as the party season runs from June until late September.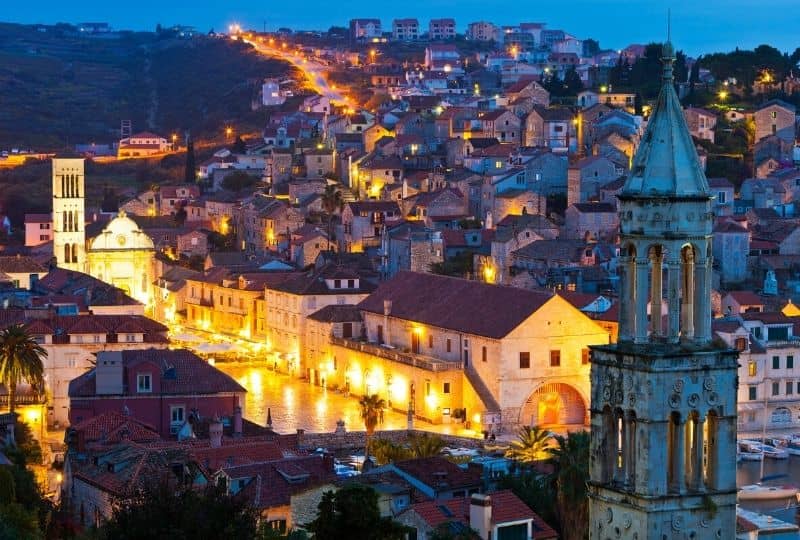 Carpe Diem is the most famous club on the island and regularly attracts big-name DJs from across the globe. Loco offers a more low-key setting with stunning sunset views gleaming over the rim of your cocktail glass. If you have enough stamina to make it through the night, try to make it to Veneranda to enjoy an equally spectacular sunrise to welcome in the new day.