Tucked away in the Occitanie region of southern France, the city of Perpignan delights with historic architecture and cultural experiences. Among the rich list of our guide to Perpignan: Impressive palaces once belonging to the Kingdom of Majorca, medieval cathedrals and Gothic civil buildings flank palm-lined streets and city squares. Outdoor cafes and bars tempt passers-by with café au lait and wines produced from nearby Banyuls-Sur-Mer and fine dining restaurants serve regional delicacies like cassoulet and salted cod. For a romantic couple's holiday, group trip or family-friendly getaway in France, Perpignan ticks all the boxes. Here is our insider guide to Perpignan.
Things to Do in Perpignan
Wander
Wandering through Perpignan, you notice that the architecture bears the heritage of many eras, Gothic, Renaissance and medieval buildings sit side by side close to winding rivers and canals. City squares are dotted with lively alfresco cafes and narrow streets boast boutiques and speciality shops.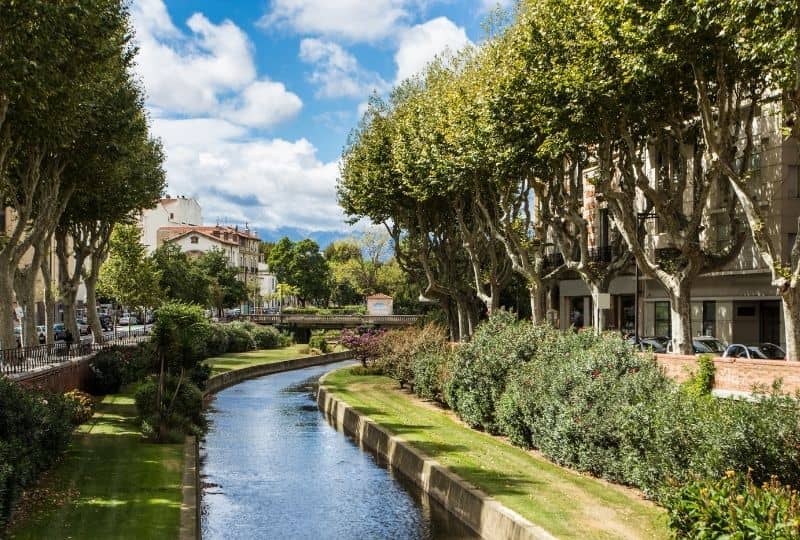 On the banks of tree-lined La Têt river, Castillet, the city's ancient entrance stands resplendent in red brick and marble. It's been here since the 1300s, proudly guarding Perpignan, but today, visitors can explore the Catalan folk museum inside or climb stairs to the observation point for panoramic city views.
Learn
A little further along the river, hidden away in palatial Villa Les Tilleuls is the Museum of Money and Medals showcasing a vast collection of rare coins which once circulated in Ancient Egypt and Greece.
However, the city's main attraction is Palais des Rois de Majorque constructed in the late 1200s and early 1300s, during the Kingdom of Majorca's short reign of Perpignan. Stroll through delightful courtyards, galleries and chapels or plan your visit to coincide with a live flamenco or classical performance in the gardens.
Shop
Perpignan's Catalan heritage is reflected in its shopping, with gourmet foods, ceramics and textiles all offered. Rue Paratilla is one of the busiest and most charming shopping streets – a place to procure unusual, one-of-a-kind gifts. The narrow, picturesque street, close to the baroque and modern art Museum of Hyacinthe Riguad boasts emporiums selling everything from regional cheeses and Collioure anchovies to cosmetics and textiles.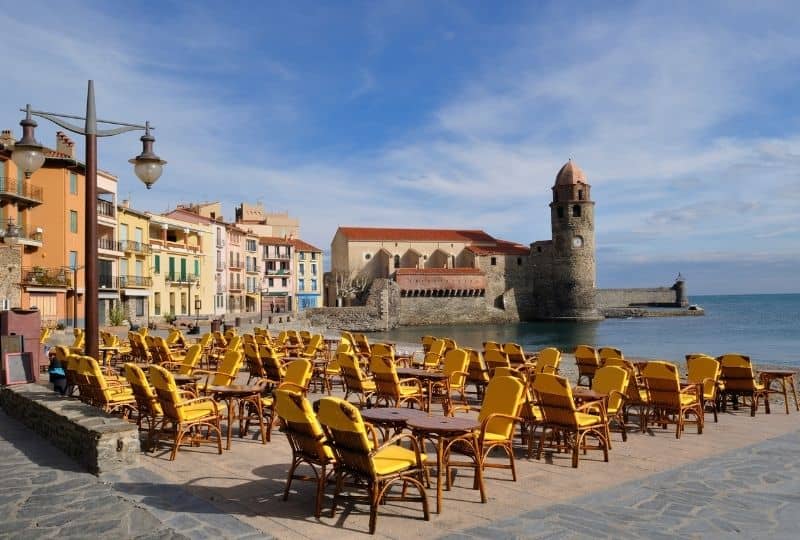 For upscale designer boutiques and clothes shopping, browse Rue des Anges in the city centre and if you're searching for the finest Perpignan pottery and interior design wares, head for Rue Sant-Vicens.
If you prefer to experience life like a local, there are also several outdoor markets held each month in Perpignan selling everything from antiques and art to fresh produce.
Taste
Perpignan embraces its Catalan roots when it comes to dining with contemporary tapas bars, chic cafes and Michelin restaurants dotted throughout the city.
Delve into delicious pintxos and tortillas at Les Enfants Terribles, one of Perpignan's favourite tapas bars or for something more substantial, sample creative dishes of fresh calamari, codfish and fillet steak at upscale Le Garriane or Restaurant Le17.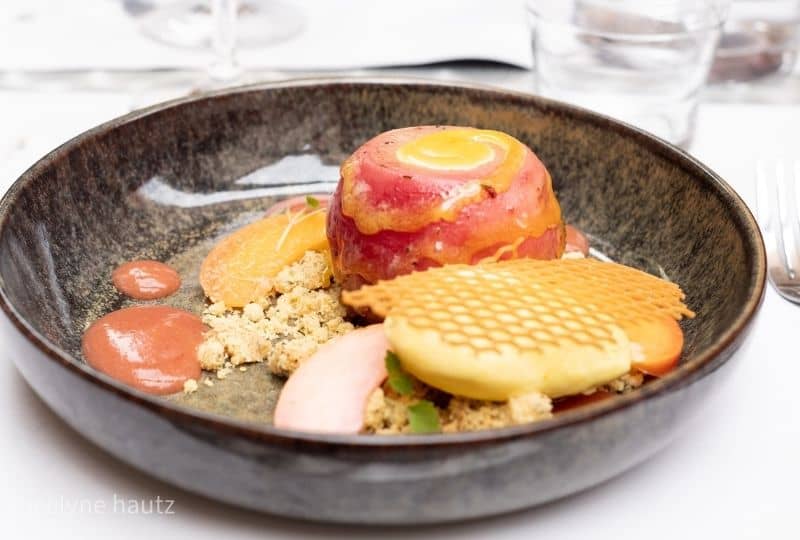 Party
Perpignan plays host to a number of stylish wine bars, cocktail bars and buzzing clubs. Bodega bar Ben Aqui on Avenue General Leclerc is a local favourite. Open every evening except for Sunday, it serves dishes of well-priced tapas, local wines and cocktails. Large blackboards display daily offerings and behind the bar shelves brim with bottles of French wines ripe for consumption.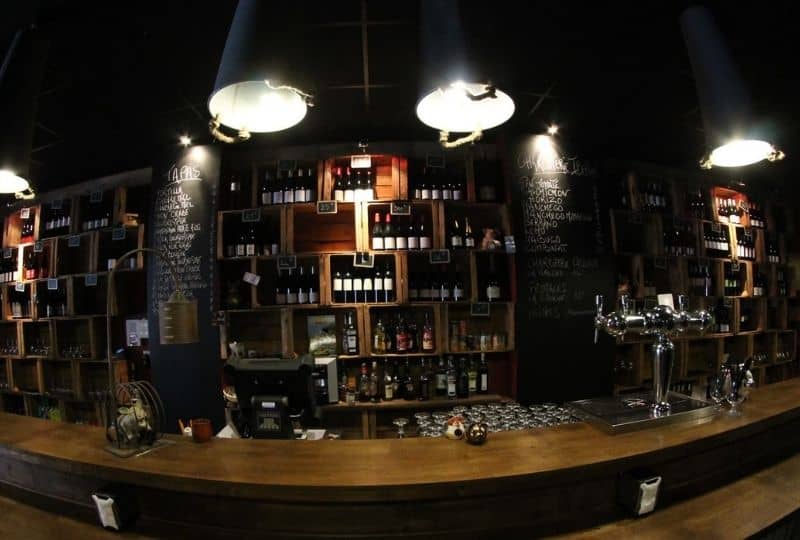 Explore
If it's a couple's trip or a family-friendly getaway in France you seek, the picturesque coastal town of Collioure is a wonderful choice.
The pretty fishing town sits between a backdrop of emerald Pyrenean landscapes punctuated with castles and the sparkling blue of the Mediterranean Sea. At just 20 minutes drive from Perpignan, this town was once home to Matisse and Picasso, both of whom were inspired by the town's ever-changing colour palette and unspoilt scenery.
Start your day trip with a journey on the little road train. This quaint train transports you all the way through the town and neighbouring Port-Vendres, before heading deep into the hillside to historic Fort Saint Elme.
Pastel hued buildings draped with bougainvillaea and citrus trees line narrow streets of Collioure's Artist's Quarter. Stroll around speciality shops and art galleries, picking up souvenirs of your visit or relax on sheltered beaches by the Baroque waterfront clock tower.
On Sunday's and Wednesday's, market stalls line Place General Leclerc. It's an ideal spot to procure fresh produce for picnics or self-catered meals. Alternatively, check out Chez Simone, Le Poisson Rouge and Casa Gala restaurants which all serve mouth-watering cuisine typical of the region.
Sip
The coastal town of Banyuls-sur-Mer 12 kilometres south of Collioure is well-known for its delicious dessert wines which have been produced here since the 13th century.
The wines are produced mainly from Grenache grapes which make up over 50% of the blend, but you'll also discover Muscat, Syrah and Chardonnay varieties here too. A combination of Mediterranean sunshine, winds and low rainfall contribute to their flavoursome character.
There are a few fine wineries to visit in the area for private tastings including family-run Domaine de la Rectorie close to Banyuls-sur-Mer town centre.
With Kids
Keeping children entertained on holiday is no easy task. However, there are plenty of opportunities to keep little ones occupied making Perpignan a great option for a family-friendly getaway in France.
You can visit the bizarre natural rock formations of Orgues d'Ille-sur- Têt. These limestone rocks have stood in the same place for millions of years and offer unusual, other-worldly landscapes to explore.
Family outdoor enthusiasts can enjoy the inland hiking trails of Les Gorges de la Fou, cycle through the countryside or discover boat trips, kayaking tours and golf courses near Collioure.
In Argelès-sur-Mer, Luna Park offers hours of fun with fairground rides and thrilling adventures and there's even the opportunity to pop over the border into Spain and discover the wacky Salvador Dalí Museum in Figueres.
Stay
Boutique hotels around Perpignan are something exceptional. Many praise the area's rich historical background and its residents' friendliness, providing a peaceful hideaway for couples and families.
The rustically elegant Domaine de Castell de Blés mansion house is a romantic, serene, and family-friendly destination. As you go around the grounds, you'll pass elegant terraces and a crystal pool where you may spend relaxing days. Ancient vineyards, peach and apricot orchards, and gorgeous horses graze in meadows nearby. The idyllic Pyrenean Mountains serve as the perfect backdrop. The interior of the opulent property exudes a stylish throwback ambience.
More of The Boutique Vibe picks: La Villa Duflot Hotel & Spa
Other Recommendations: Mas Latour Lavail, Escapades Lointaines, La Loge De Mer