As the biggest island in the Mediterranean, there is no shortage of top things to do in Sicily. From the bustling streets of Palermo to the hilltop views of Taormina, there is something for everyone to explore around this dynamic destination.
The famed Sicilian volcano, Mount Etna, with its imposing presence on the horizon isn't the only major attraction on the island. Sicily is flooded with magnificent and ancient architecture and bursting with the freshest flavours in Southern Italy.
This is our Insider Guide to Sicily with the top things to do and see in Sicily, in 2022
Taste
Sicilian cuisine is steeped in tradition and bursting with flavours. It draws influence from southern Italian food but it has distinct characteristics that people come from all over to enjoy. Walk into any gelatería, restaurant, or café to savour the explosive flavours from this region. To get a true taste of the island, indulge in some street food samplings. Arancini can be found all around and is a humble rice ball, kept together by cheese and stuffed with meat.
Panino con le Panelle is another wildly popular on the go food; fried chickpea fritters on warm fluffy bread. There are tons of offerings for adventurous eaters like a veal spleen sandwich (Pane Con La Milza) or Stigghiola (veal or lamb intestine) but a solid favourite that pleases all pallets is Pezzi de Rosticceria. Fluffy brioche bread stuffed with ham and mozzarella can never disappoint.
Seafood forms the backbone of many Sicilian dishes and the west coast of the island is known for having the best red prawns in the world. Gambero Rosso might seem odd, but eating these shrimps raw with a little lemon juice is a taste sensation you won't soon forget. Ristorante da Giovanni in Mazzarò serves the freshest seafood dishes around. When you visit the east coast, there is one dish that needs to become a top priority, Pasta Alla Norma. Visit Me Cumpari Turiddu for the most authentic Sicilian pasta experience.
Sip
The rich volcanic soil of Sicily makes it the perfect place for wine production and most wines are made from indigenous varietals. Grapes grown close to the Sicilian Volcano and Etna region produce a distinct ashy, smoky, and mineral heavy wine. Visit wine bars across the island to relish the top-quality wines produced locally or venture to a wine farm like Occhipinti for the most authentic experience.
Sicilian blood oranges are exclusively farmed on the island so a refreshing glass of freshly squeezed crimson juice is a must. A splash of Prosecco is also highly recommended. A strong espresso from Bar Vitelli is the best way to start your morning. The authentic atmosphere of the bar has also been immortalised on the silver screen in "The Godfather".
There has been a craft beer revolution on the island, with brewers tapping into local flavours for inspiration. Bruno Ribadi is one of the most well-known names, and their Sicilian Pale Ale with hints of citrus and pink pepper is a must-try.
Explore
You won't have to go far to stumble upon one of Sicily's many historical treasures like the Ancient Theater of Taormina or the Greek Theater of Syracuse. But venturing into the countryside will present you with marvelous locations like the intriguing castle of Sperlinga with views into the distant mountains.
The cliffside city of Cefalù has mosaics across the city that date back to the middle ages. They offer a glimpse into the splendid Norman and Byzantine influences that formed the city.
The Valley of the Temples is a fascinating ancient site where the Greeks once brought honor to their gods.
Chill
Get away from the crowds and discover the hidden beaches of Vendicari Nature Reserve. These coves are pristine and untouched, with thousands of birds visiting the surrounding areas. Egadi Archipelago is also well worth a visit, with scenic boat trips regularly departing between the islands.
San Vito Lo Capo is another spectacular stretched-out beach where you can spend hours lounging on the fine white sand and wading in the azure shallows.
The Art Nouveau pier at Mondello forms a charming and relaxing backdrop for Palermo's most popular beach but Torre Salsa and its unspoiled white chalk cliffs stand in stark contrast as it is isolated and perfect for some solitude.
Shop
One of the lesser-known treasures of the island is its many antique shops, thrift stores, and vibrant flea markets. Palermo's Piazza Peranni Antique Market and Capo Food and Clothing Market are a must if you want to lose hours meandering amongst captivating ornaments and souvenirs.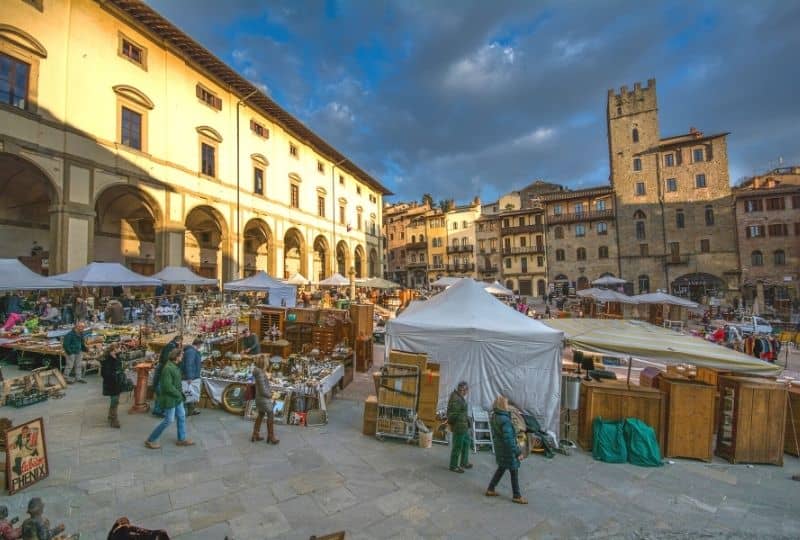 Mercato di Piazza Carlo Alberto in Catania is a shopping maze with everything from fresh food to antiques, and clothes. The Pescheria (fish markets) are also charming places to visit, with scores of fishmongers offering their fresh catches.
Be Active
Take an easy hike to the tranquil natural swimming pools of Cava Grande. These turquoise pools offer a refreshing break from the Sicilian heat, and the walk to reach them is easy and scenic.
Alcantara is another natural park that few know about but is often praised for having some of the most beautiful views in Italy. The park was formed by volcanic rock breaking open, a sight like no other. The island's main volcanic attraction, Mount Etna, is best explored on foot with a thrilling trek and cave tour.
Stay
Syracuse has some of the most beautiful historic streets on the island and scores of significant sites to see. First-time visitors head to La Kalsa to feel the city's heartbeat that dates back well over 1000 years. Similarly, Monte di Pietà offers able sites to visit, all at a convenient distance from each other. Politeama Libertà is where luxury and history collide with streets filled with fine-dining restaurants and high-end shopping.
When in Taormina, choose a hotel like Villa Ducale, where you can bask in the magnificent hilltop views over the sea all day. Noto is a UNESCO world heritage site and has the best collection of Baroque architecture on the island. Hotel Noto Q92 is tucked away on one of the area's delightful streets and offers an artful and quirky take on traditional Sicilian Luxury.
Boutique hotels in Sicily strive to find a balance between contemporary luxury and historic charm. Nowhere else is it as effective as at Hotel Villa Carlotta. They walk a fine balance between old and new at this charismatic family-run villa.