A mere 5km from Mykonos Town, you'll come to the vibrant village of Platis Gialos, situated ideally between clear ocean waters and rocky viewpoints. While the small village is known as a popular spot for tourists, you'll find there's plenty of things to do in Platis Gialos that are well off the beaten track. One morning, you may choose to take a short hike from Platis Gialos beach, from which a peaceful trail leads to the quieter beach of Agia Anna. Or, spend a day relaxing on your sunbed, getting up only to cool off in warm waters or to enjoy an afternoon refreshment at a nearby cafe.
When hunger strikes, deciding where to eat in Platis Gialos with the many cafes and restaurants lining the beachfront can be a challenge. Yet with a bit of local knowledge, you'll be enjoying incredible fare with nothing between you and the expansive ocean views. Take a wander and discover for yourself the magic of Mykonos.
Things to do in Platis Gialos:
TASTE
As you walk down Platis Gialos boardwalk, separating the beach from businesses, it's no easy task to choose which restaurant to succumb to first. However, the excited chatter coming out of Blue Myth is sure to draw you in.
Every Wednesday and Friday, the restaurant comes alive with Greek-themed nights showcasing traditional dances and music. White-washed walls and blue accents pull the ocean views closer, and as you sip the most refined wine varieties of Greece, time falls by the wayside.
Just up the road, with somehow even more expansive views, is Thea restaurant. Combining world-class fresh seafood with Greek specialities, you'll be hard-pressed to choose just one item off their menu. Book your table in advance to ensure you'll be seated outside and watch as darkness settles over the village, lights flicker on across the shoreline, and Platis Gialos transforms into a lively nightlife beach.
EXPLORE
Platis Gialos makes for an excellent starting point for many day trips around the island of Mykonos. If you love a good sunset, don't miss a visit to the windmills located in a small town above Little Venice. To find the windmills, take the bus to Mykonos Town and walk the steep path up to the majestic medieval relics, which glow ethereally in the last of the afternoon sun.
Later, you can head back down to the colourful waterfront neighbourhood of Little Venice and enjoy an early evening cocktail in one of the outside patios. Alternatively, return the next morning to avoid the crowds and spend a peaceful few hours marvelling at the 18th century façades before indulging in delicate baklava from Gioras, a difficult-to-find medieval bakery tucked away in the winding cobbled streets.
SIP
If you've been enjoying local wine at one of the many restaurants dotting Platis Gialos' shoreline, you'll know Greece is known for its aromatic white wines, providing the perfect partner to fresh seafood dishes. A favourite place to sample the many varieties of Greek wine is at Thea restaurant, as you taste superb Greek delicacies with a share plate.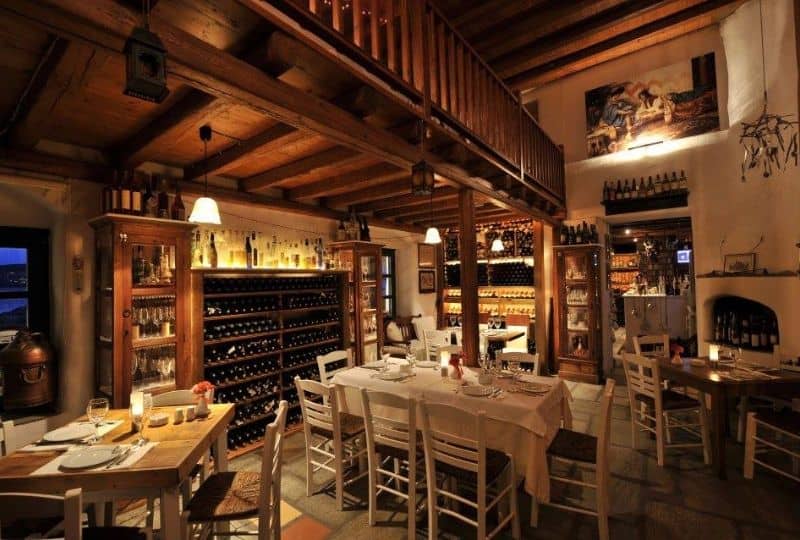 While many of Mykonos vineyards and farms have taken way to hotels and restaurants, Mykonos Vioma has stood the test of time. Here you'll find a picture-perfect ecological vineyard offering generous wine tasting tours and displaying unmatched Greek hospitality. When the wine begins to call for lunch, stop and enjoy a salad from its garden and homemade bread made fresh in a wooden oven.
BE ACTIVE
One of the best ways to get an authentic feel for the essence of Mykonos is to explore its cobbled streets and hilly roads on foot. Right from Platis Gialos, a walk-in either direction will fill you with glee as new landscapes come into view and secluded beaches greet you. If you're in the mood for an all-day adventure, a 2-hour walk right across the island to Armenistis Lighthouse will showcase many of Mykonos delightful villages. Plus, you'll never have to worry about growing hungry as there's plenty of opportunities to stop for a coffee with a view on the way. If you'd prefer not to walk the entire route, take a bus to Agios Stefanos Beach for a shorter 45-minute journey.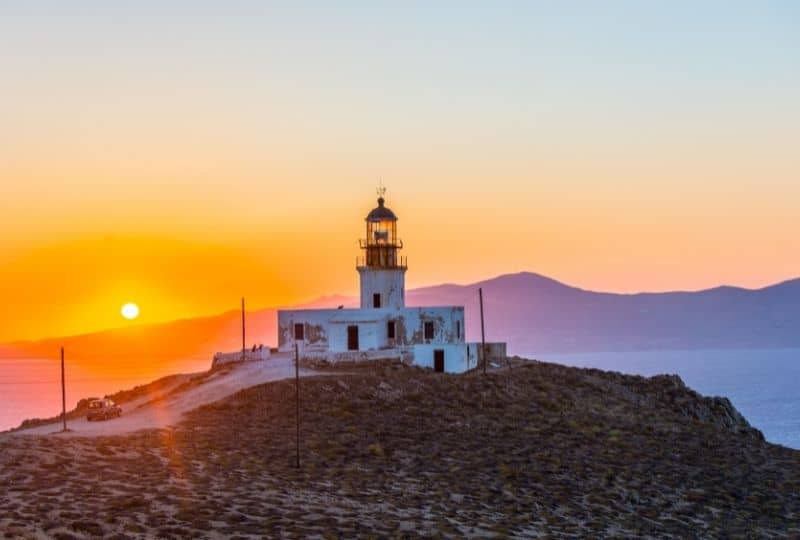 For a faster way to take in the unexplored parts of Mykonos, sign up for a bike tour from Mykonos Vioma. While it's not possible to rent bikes on Mykonos Island, a guided tour will bring you along breathtaking high roads and down to forgotten coastlines along the outskirts of the island. Plus, when you arrive back at Mykonos Vioma, their freshly baked bread and house wine will taste even better.
SHOP
Heading back to Mykonos town, you'll find shopping can be an adventure in itself. As you walk down cobbled streets, it's easy to get lost in the many twists and turns built purposely in the post-Byzantine era to confuse and corner invading pillagers.
Of course, those days are over, and dead-end pathways now lead to hidden luxuries and one-of-a-kind chic shops. Matogianni is especially well worth a visit. Traditional Cycladic architecture sets the stage for a variety of shops – from elegant clothing, handcrafted jewellery and beautiful art beaming from shop windows. You'll even find Soho-Soho, a well-known boutique showcasing top of the line fashion. When you're ready for a break, choose from one of the many cosy cafes and watch the world pass by as you enjoy decadent Greek pastries.
PARTY
If you've had enough relaxing and fine dining, take a bus or water taxi to Paranga beach. Soon you will start to hear the sounds of laughter, music and excitement. Hedonists can head down to Paradise beach club and join the party at one of the most notorious open-air electronic music venues in the world before heading back to Platis Gialos on a boat.
If you prefer a more sophisticated evening out, head to Eclipse Restaurant and Bar. Situated on the top level of Kosmoplaz Beach Hotel, this rooftop bar is home to handcrafted cocktails and enchanting views. Lounge music sets the perfect ambience to enjoy a few drinks and savour intimate company. Time will disappear as the setting sun gives way to starlit skies, and the bright moon reflects off the ocean.
STAY
The Chora is the most popular place to stay in Mykonos. Party lovers will love Mykonos Town for its buzzing beach bars and easy access to the bustling nightlife.
If you are looking for a different experience, look for boutique hotels in Ornos or Platis Gialos if you prefer to spend the day relaxing without the crowds, while being just a short walk to one of the many restaurants. Agios Ioannis and Psarou offer perfect romantic boutique hotels to stay in and enjoy the stretching views of the sky meeting the ocean.