Nestled beneath a gentle winter sun, Athens emerges as an enchanting destination during the off-season months. As the summer crowds retreat and the scorching heat mellows into a more inviting warmth, Athens takes on a different allure in autumn and winter. This is Athens, where the city's history, culture, and timeless beauty beckon with open arms.
Imagine strolling through the ancient city streets, the iconic Acropolis looming majestically in the background, unburdened by the bustling hordes that dominate the summer scene. The air carries a gentle chill, and the city assumes a quieter, more intimate ambiance. This is the Athens that awaits, where time-honored stories of gods and philosophers come to life against a backdrop of crisp winter skies.
Visiting Athens during the off-season is like discovering a secret world, a world that revels in its past, celebrates its culture, and invites you to explore its contemporary charm. While summer may offer the allure of warm beaches, winter unveils a city filled with unique treasures, beckoning travelers to embark on a journey like no other.
This guide invites you to delve deeper into Athens' winter embrace. We will unveil the reasons why the cooler months are an exceptional time to explore the city's historic sites, savor its culinary delights, immerse yourself in cultural events, and create unforgettable memories. This is Athens as you've never seen it before, waiting to enchant you with its quieter, cozier, and culturally rich side.
Athens in the off-season beckons you to explore its timeless wonders. Join us on this captivating adventure.
Why Choose Athens in Winter
As you contemplate your next travel destination, picture Athens in winter. It's a season when the ancient city takes on a distinct charm, and there are compelling reasons why choosing Athens during the off-season is a brilliant decision.
Fewer Crowds, More Intimacy
The first advantage of Athens in winter is the welcomed absence of the summer crowds. Visiting world-renowned historic sites, such as the Acropolis and the Parthenon, becomes a more intimate experience as you explore these iconic landmarks without jostling with crowds of tourists. Your photos won't be photobombed, and your contemplation of these marvels won't be rushed. The city's historical treasures open up to you, revealing their secrets with a quiet grace rarely available during the warmer months.
Lower Prices, Bigger Savings
Another enticing aspect of Athens in the off-season is the budget-friendly aspect. Accommodations, flights, and activities come with significantly reduced price tags. This is a golden opportunity for travelers to enjoy Athens without breaking the bank. Regardless of your budget, be it tight or more generous, Athens in winter caters to all, making your winter escape more appealing.
Mild Winter Weather, A European Exception
Athens boasts a unique geographical advantage during winter. While other European cities face harsh winter weather, Athens experiences a milder, more temperate climate. You'll find daytime temperatures hovering around a comfortable 55°F (13°C), making it perfect for exploring the city's treasures on foot without the discomfort of biting cold. Winter in Athens becomes the ideal backdrop for exploring the city's historic sites, cultural experiences, and city breaks.
Festive Atmosphere
Athens doesn't hibernate during the winter; it comes alive with a different kind of vibrancy. The city embraces the festive spirit with open arms, hosting cultural events, art exhibitions, and celebrations that allow you to immerse yourself in its rich traditions and contemporary culture. In winter, Athens is a time of enchantment, where the spirit of the season merges seamlessly with its historic character, inviting you to experience its cultural heartbeat.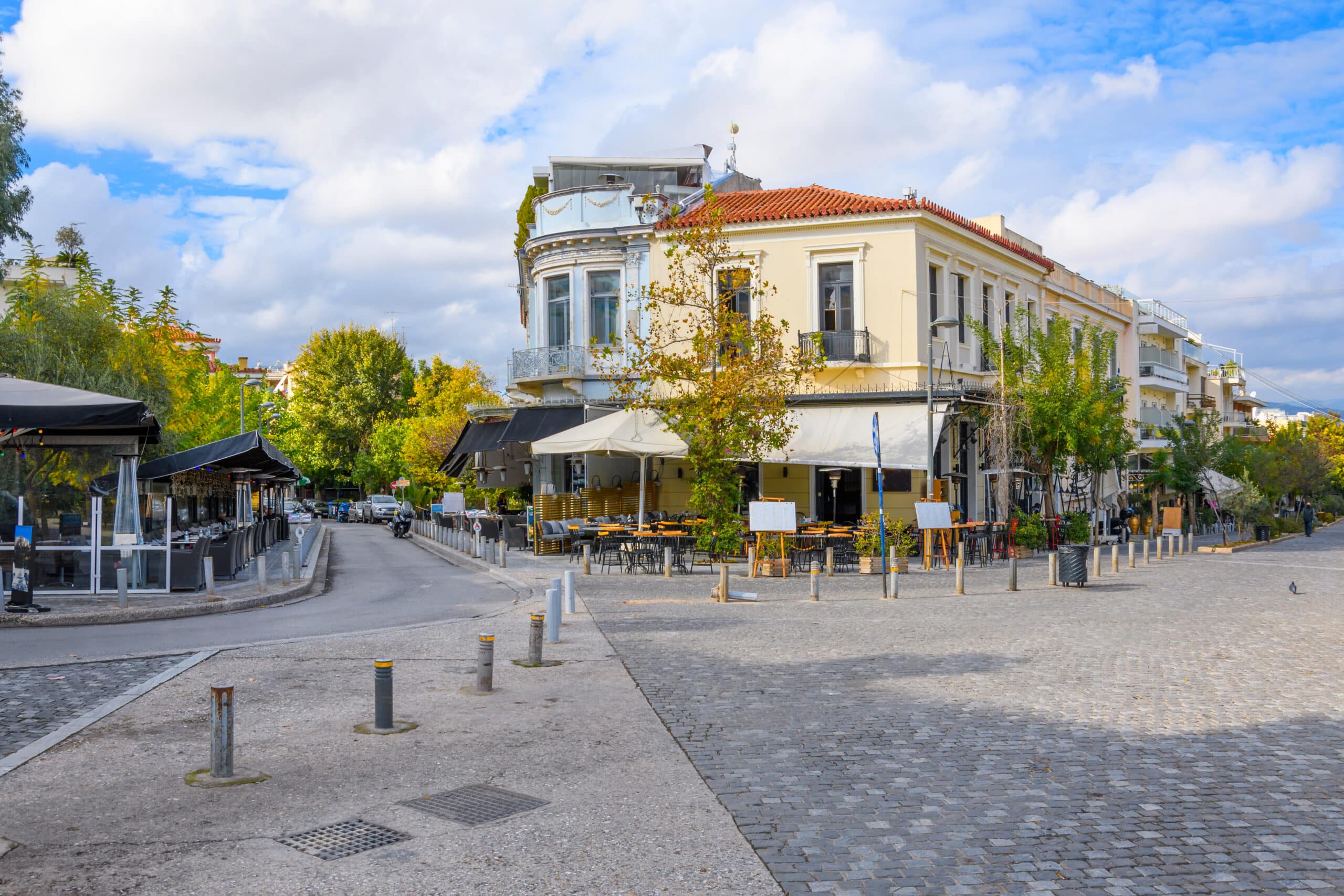 In the off-season, Athens reveals a side many travelers never see: a tranquil, welcoming city filled with stories of the past and dreams for the future. As you continue reading this guide, you'll not only discover the best historical sites to explore, the immersive cultural experiences that await, enticing city break ideas for your winter adventure in Athens, and an exclusive list of boutique hotels that promise to elevate your stay in this enchanting city.
Where to Stay – Boutique Hotels in Athens
In the heart of Athens, where history and modernity seamlessly coexist, choosing the right place to stay is the key to unlocking the city's treasures. As you prepare to explore Athens in the off-season, consider this: a boutique hotel isn't just a place to rest your head; it's an integral part of your journey. These intimate, stylish sanctuaries will cradle you in comfort and transport you to a world of refinement. With a cozy boutique hotel as your home base, you'll experience Athens from a privileged vantage point. Each hotel is a gateway to the city's cultural wonders, historic marvels, and culinary delights. Let's explore a selection of boutique hotels that will elevate your winter journey in the city:
14 Reasons Why – Design Boutique Hotel
Nestled in the hip Psirri neighborhood, 14 Reasons Why is a former storage building transformed into a design boutique hotel. This hidden gem is tucked away on a quiet street near Monastiraki Square. The hotel seamlessly blends industrial style with modern sleekness, creating a unique and stylish ambiance. Immerse yourself in its exceptional design features, from Seletti monkey lights to Foscarini lighting. The lobby offers a colorful and tranquil space in the heart of vibrant Psirri, while the rooftop terrace lets you connect with the city's vibes. Each of the 14 rooms boasts crisp lines, cool colors, and carefully curated designer furniture. Impeccable service from the young team and a delightful breakfast complete the experience.
Moon and Stars – Under the Acropolis
This charming boutique hotel, Moon and Stars, stands gracefully in the shadow of the ancient Acropolis. The 1920s Art Deco building exudes elegance, and the hotel's rooftop offers a captivating view of this iconic landmark. The five charming rooms are adorned with soothing and sophisticated interiors, each providing a unique view of the city's streets. You'll discover perfectly preserved original features throughout the hotel, from Greek marble sinks to exposed wooden ceiling beams. Your hosts, Theodore and Vaso, offer a warm and friendly welcome, even lending you their bright red Fiat 500 to explore the city.
Pi Athens Hotel – Urban Luxury with Acropolis Views
Pi Athens Hotel seamlessly blends the luxury and exclusivity of a boutique hotel with the best amenities of a large hotel. The minimalist and simple interior design beautifully contrasts with the stunning exterior views. A roof garden overlooks the National Gardens, the Panathenaic Stadium, and the Acropolis, which is also visible from the suites. Each of the six suites occupies an entire floor, offering large, uniquely decorated spaces, a private garden, and an exclusive Acropolis view. Pi Athens Hotel provides an urban oasis, making it the perfect base to explore the city and Greek culture.
Additional boutique hotels in Athens that promise an extraordinary stay include:
These unique accommodations offer an exceptional blend of style, comfort, and personalized service, ensuring your winter adventure in Athens is truly memorable.
Special Deals and Discounts
Many hotels and accommodations in Athens offer special deals and discounts during the off-season. Keep an eye out for promotions that may include reduced room rates, complimentary meals, or cultural event packages.
Top Historic Sites to Explore
In the heart of Athens, history speaks with an eloquence that transcends time. The city is a living museum, where each cobblestone whispers stories of the past, and during the off-season, this enchanting narrative takes on an even more intimate tone.
The Acropolis
At the zenith of Athens' historical treasures stands the Acropolis, a timeless citadel that embodies the soul of Greece. Home to architectural masterpieces, including the iconic Parthenon, the Erechtheion, and the Propylaea, the Acropolis is a sanctuary of classical beauty. You will find the Acropolis remarkably devoid of summer crowds in winter. The serene atmosphere allows you to absorb the majesty of this ancient wonder at your own pace as you gaze upon the Doric columns, admire the intricate friezes, and stand in awe of the birthplace of democracy. It's an experience that is as personal as it is profound.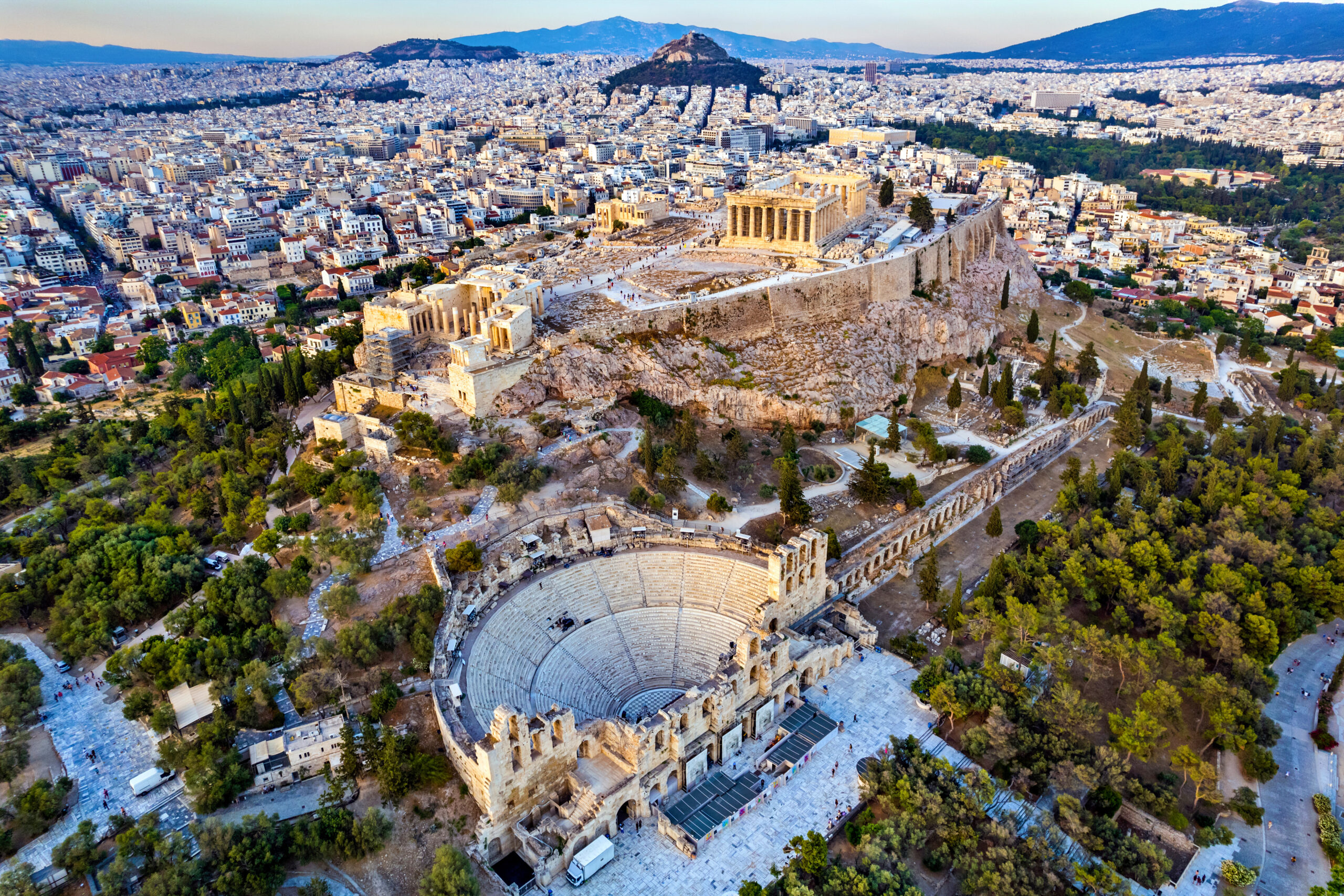 The Parthenon
The Parthenon, perched atop the Acropolis, is a masterpiece of architectural finesse. During the off-season, the Parthenon invites you into its sanctuary of symmetry and harmony. The soft winter light bathes the marble columns, enhancing the Parthenon's grandeur. The seasonal tranquility grants you the privilege of absorbing the essence of this iconic temple without the distraction of bustling crowds.
Ancient Agora
Venture from the Acropolis into the Ancient Agora, the heart of ancient Athens. This marketplace and civic center was a hub of social and political life in antiquity. The Stoa of Attalos, the Temple of Hephaestus, and the Odeon of Agrippa are but a few of the treasures found here. In winter, you can easily wander the pathways and temples, exploring the ancient ruins at your leisure. The Agora offers a unique glimpse into everyday life in ancient Greece, and during the off-season, the intimacy of your visit makes this connection with history even deeper.
Temple of Poseidon at Cape Sounio
Venturing beyond the city limits, you'll discover the awe-inspiring Temple of Poseidon at Cape Sounio. Perched on a rugged promontory overlooking the Aegean Sea, this ancient Doric temple offers a breathtaking panorama. The windswept cliffs and timeless ruins provide a serene and majestic experience. In the quiet of the off-season, you can stand in reverence, gazing at the temple's imposing columns and absorbing the historical significance of this sacred site dedicated to the Greek god of the sea.
Seasonal Insights
In addition to the historical allure of these sites, the off-season also presents the opportunity to engage with seasonal events and activities. Special exhibitions, guided tours, and cultural performances often take place in and around these iconic landmarks, allowing you to delve deeper into the cultural tapestry of Athens. These events enrich your experience and offer unique perspectives on the city's rich history.
As you explore Athens in the off-season, the historical sites reveal a deeper layer of their allure. The tranquil ambiance allows you to forge a personal connection with the ancient world, making your journey through history all the more memorable. In winter, Athens is an invitation to explore not just the city's past but its vibrant present and the cultural experiences that continue to shape its future. 
Immersive Cultural Experiences
As winter blankets Athens, a vibrant cultural tapestry unfolds, revealing the city's artistic heart in the most authentic and intimate way. This off-season, Athens weaves an enchanting narrative of theater performances, art exhibitions, and local festivals, inviting you to delve deep into its cultural soul.
Theater Performances
Embrace the theater scene in Athens, where the ancient art of storytelling comes to life against the backdrop of cozy venues. Winter is when intimate theaters across the city stage captivating performances ranging from classic Greek tragedies to modern dramas. The emotional intensity of these shows is heightened by the winter atmosphere, drawing you into the narratives. Seek out the vibrant "National Theatre of Greece," the historic "Rex Theatre," and the contemporary "Christmas Theater" for an array of compelling performances.
Art Exhibitions
Athens' museums and galleries take the spotlight during the off-season, presenting a treasure trove of art exhibitions. Immerse yourself in the world of Greek and international art as these venues showcase an array of genres and styles. The National Gallery and the Benaki Museum host curated exhibitions, allowing you to appreciate the evolution of artistic expression.
Benefits of Attending Cultural Events
Visiting Athens in winter grants you the privilege of experiencing cultural events without the typical crowds. The theaters are more intimate, and you can interact with the performers, making your experience more personal. Galleries and museums offer a tranquil atmosphere for art appreciation, enhancing your connection with the works on display. The city's cultural scene feels like an open secret during the off-season, waiting to be discovered by the discerning traveler.
Recommended Experiences
While the Athens Epidaurus Festival and the Odeon of Herodes Atticus may be silent in winter, you can still uncover hidden gems. Explore local theaters and art galleries in neighborhoods like Exarchia, Kolonaki, and Plaka for unique cultural experiences. Discover any winter festivities that may be taking place here.
In winter, Athens is not just about exploring its rich history but also about immersing yourself in the living, breathing culture of a city that never stops inspiring. As you journey through the city's cultural wonders, you'll discover that Athens' artistic soul thrives year-round, promising a genuinely authentic and enchanting experience.
City Break Ideas
A city break in Athens during the off-season is like savoring the best of a fine tapestry. With 2-3 days at your disposal, you can immerse yourself in history, culture, and leisure in a way few other destinations offer. Here's a curated itinerary to help you make the most of your time in this captivating city.
Day 1: Historic Treasures
Morning: The Acropolis
Start your Athens adventure with an early morning visit to the Acropolis. The soft golden light of winter adds an enchanting glow to this ancient citadel. Allow yourself to be transported back in time as you explore the Parthenon, the Erechtheion, and the Propylaea. The smaller crowds of the off-season ensure a more intimate experience.
Lunch: Plaka
After your historical journey, head to Plaka, the historic district nestled beneath the Acropolis. Enjoy a leisurely Greek lunch at a traditional taverna and meander through charming streets filled with artisan shops and cafes.
Afternoon: Acropolis Museum
Visit the Acropolis Museum, where you can admire artifacts and sculptures from the Acropolis. The museum provides a deeper understanding of the site's history and significance.
Evening: Athens By Night
Wander through the enchanting Plaka district or Monastiraki Square, where the streets come alive with cozy tavernas, live music, and vibrant bars. Uncover the hidden gems of Athens as you ascend to the rooftop bars overlooking the majestic Acropolis. Raise your glass to an unparalleled experience where an awe-inspiring, breathtaking vista accompanies every sip.
Day 2: Cultural Enrichment
Morning: National Archaeological Museum
Dive into the world of ancient Greece at the National Archaeological Museum. Marvel at the extensive collection of artifacts, sculptures, and historical treasures.
Lunch: Exarchia or Kolonaki
For lunch, explore the vibrant neighborhoods of Exarchia or Kolonaki, where you'll find an array of trendy restaurants and cafes to satisfy your taste buds.
Afternoon: Benaki Museum
Head to the Benaki Museum, renowned for its extensive Greek art and history collection. Take advantage of its winter exhibitions and cultural events.
Evening: Traditional Greek Music
Wrap up your day with a cultural treat. Seek out a local taverna where you can enjoy traditional Greek music and dance while savoring local delicacies.
Day 3: Leisure and Exploration
Morning: Lykavittos Hill
Hike or take the funicular to the top of Lykavittos Hill (Lycabettus) for panoramic city views. It's a refreshing start to your day.
Lunch: Monastiraki
Head to the Monastiraki district for a lively lunch at one of the many restaurants or street food vendors. Be sure to try souvlaki at Kosta's Souvlaki, one of Athens's oldest and most delicious "souvlatzidika."
Afternoon: Shopping in Ermou Street
Explore Ermou Street for some retail therapy. This bustling street offers a mix of international and Greek brands.
Evening: Sunset at Cape Sounion
If time permits, consider taking an excursion to Cape Sounion to watch the sunset at the Temple of Poseidon, a breathtaking conclusion to your Athenian adventure.
Tips for a Short Stay:
Use Athens' efficient public transportation system or hire a local guide to maximize your time.
Check for seasonal events and exhibitions at museums and theaters.
Embrace the Greek tradition of "kefi" – a joyful spirit that's ever-present in the city's culture.
During the off-season, your city break in Athens is a harmonious blend of history, culture, and leisure, creating unforgettable memories that will inspire your future adventures. As you continue to explore the city's treasures, the next chapter will tantalize your taste buds with the culinary delights of Athens in winter.
Off-Season Dining and Cuisine
In Athens during the off-season, your culinary journey is as enchanting as the city's rich history and vibrant culture. As the winter chill beckons, cozy tavernas, and local restaurants unveil a world of flavors that warm your heart and soul.
Unique Winter Dishes
Winter is the season of hearty, soul-warming Greek comfort food. Taste the traditional "Moussaka," a delightful layering of eggplant, minced meat, and creamy béchamel sauce. Savor "Giouvarlakia" soup is a meatball soup with flavorful herbs and spices, that's comforting and hearty. Explore "Stifado," a stew of tender beef or rabbit, slow-cooked with onions and aromatic spices, and "Giouvetsi," baked orzo pasta and tender meat in tomato sauce, rich and comforting. Don't miss "Spanakopita," a spinach and feta pie encased in flaky pastry, or "Lahanodolmades," cabbage rolls stuffed with rice and herbs.
Cozy Tavernas and Restaurants
Venture into the heart of Athens to find charming tavernas and restaurants offering these delectable winter dishes. In Plaka, dine at "Scholarhio" or "Dioskouroi" for an authentic experience with a view of the Acropolis. Explore "Linou Soumpasis k Sia" in the vibrant Psyri neighborhood, offering contemporary Greek cuisine with a twist. For a traditional feast, visit "To Kafeneio," an old-style Greek taverna where locals gather for homestyle meals. The winter atmosphere, with roaring fireplaces and cozy interiors, makes these dining establishments an inviting oasis.
Winter in Athens presents a unique opportunity to savor the essence of Greek cuisine. With fewer tourists, you can immerse yourself in the local dining scene, enjoying personalized service and an intimate atmosphere. The seasonal ingredients used in winter dishes bring an authentic taste of Greece to your plate, showcasing the rich traditions of the Mediterranean. As you savor the heartwarming flavors of Athens during the colder months, you'll discover that the city's cuisine is an essential part of its cultural tapestry.
In Athens, off-season dining is a journey of culinary discovery, where every bite is a story and every meal an experience. With a cozy atmosphere and dishes bursting with flavor, your winter adventure in Athens promises to be a delightful exploration of Greek comfort food.
Packing and Planning Tips
As you embark on your winter visit to Athens, careful planning and thoughtful packing ensure a smooth, enjoyable journey. Here are practical tips to prepare you for your off-season adventure in this captivating city.
What to Pack
Layered Clothing: Athens' winter weather is mild, but it's wise to pack layers, including sweaters, long-sleeve shirts, and a jacket. Layers allow you to adapt to changing temperatures during the day and evening.
Comfortable Walking Shoes: You'll explore historic sites, neighborhoods, and markets on foot, so pack comfortable, waterproof shoes for walking on cobblestone streets.
Rain Gear: Although Athens sees less rainfall in winter, occasional showers are possible. Don't forget a compact umbrella and a waterproof jacket.
Electrical Adapters: Greece uses the European standard Type C and Type F sockets, so bring suitable adapters to charge your devices.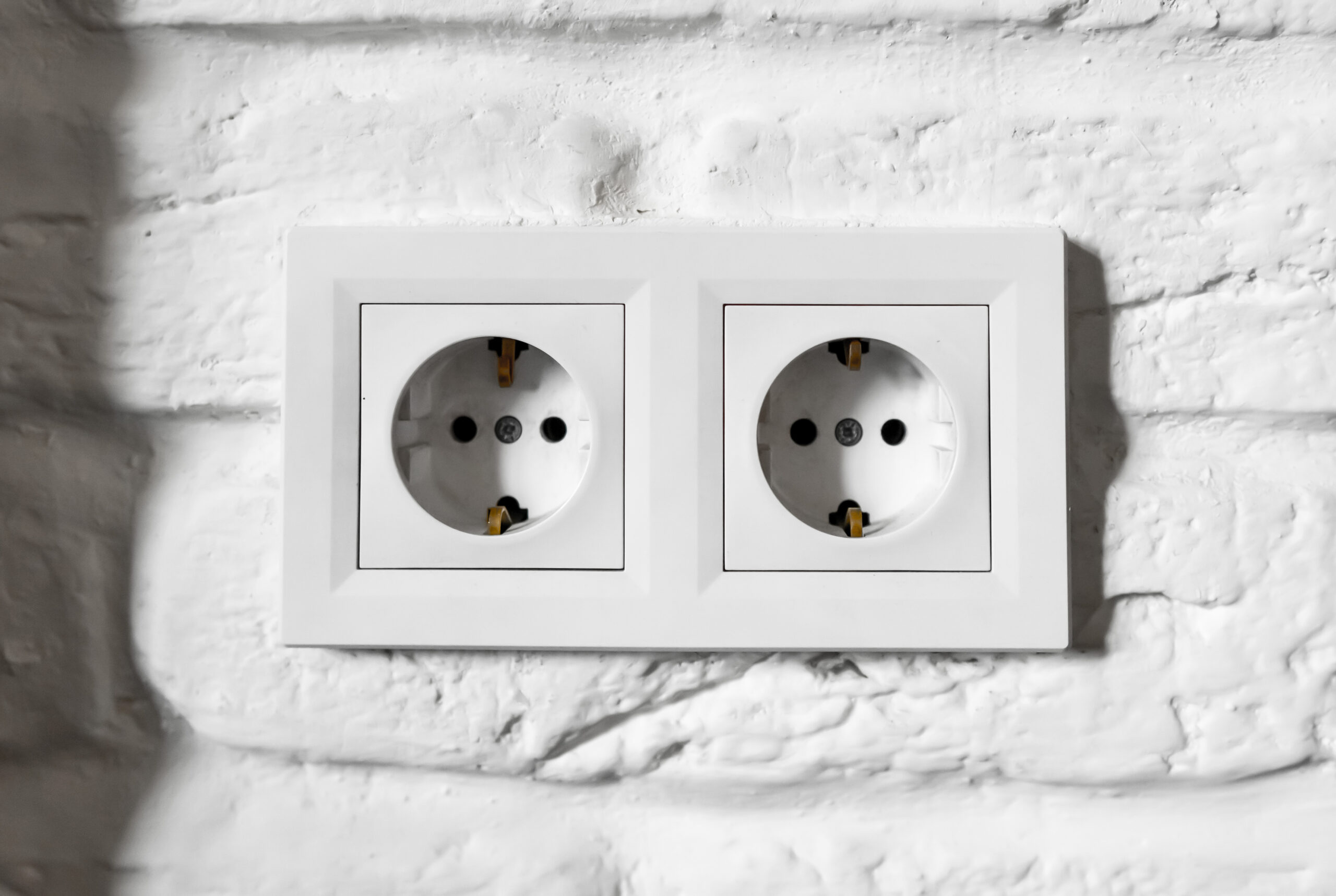 Planning for a Smooth Visit
Entry Requirements: Ensure your passport is valid for at least six months beyond your planned return date. Double-check visa requirements based on your nationality.
Travel Insurance: Consider purchasing travel insurance to cover unforeseen circumstances, such as trip cancellations or medical emergencies.
Transportation: Research Athens' transportation options, including metro, bus, and trams, to navigate the city easily. The Athens Transport Card offers unlimited access and is cost-effective.
Cultural Event Schedules: Check for cultural events, theater performances, and exhibitions during your visit—book tickets in advance for popular shows.
Special Considerations
Winter Festivities: Embrace the festive spirit and explore local holiday markets. Athens is adorned with lights and decorations during the holiday season.
Restaurant Reservations: Make reservations at popular restaurants, especially for special occasions, as they may have limited seating.
Opening Hours: Be aware that some tourist sites and museums may have reduced opening hours in the off-season, so plan your visits accordingly.
With these tips, you'll be well-prepared for your winter journey to Athens, ensuring a comfortable and enjoyable experience. In the off-season, Athens is a city of enchantment and discovery, and careful planning enhances your adventure as you explore historic sites, immerse yourself in cultural experiences, and savor the city's culinary delights.
Useful links
As you prepare for your enchanting winter adventure in Athens, here are some valuable resources to enhance your trip:
Tourism Pages:
Explore these official websites for a wealth of information on Athens and Greece, including travel guides, cultural insights, and practical tips.
Event Calendars:
Stay updated on cultural events, exhibitions, and performances through these event calendars to plan your cultural experiences in Athens.
Tour Operators:
In the off-season, Athens beckons you with a world of possibilities. Whether you're eager to explore historic sites, savor cultural delights, or simply enjoy a tranquil city break, these resources will help you make the most of your Athenian journey. With a rich tapestry of experiences awaiting you, your winter adventure in Athens is destined to be extraordinary.