Romance, adventure, ultimate relaxation - the Cyclades has it all. The best-known islands of Santorini and Mykonos have a perfect blend of luxury, idyllic beaches, boutique shops and picturesque villages. Further afield, on off-the-beaten-track islands like Naxos and Andros, you'll find the same stunning Cycladic architecture showcasing whitewashed walls, blue-domed churches and colourful cobblestone alleys. But, no matter your island of choice, a stay in boutique hotels in the Cyclades is sure to charm.
When to go?
Boasting a Mediterranean climate, the Cyclades are a stunning year-round destination that attracts nature lovers, beachgoers and those who enjoy a bustling nightlife alike. By far the most popular time to visit is July and August. Hot temperatures and long daylight hours make for ideal days on the beach and in the water. Evenings will see endless nightlife options and world-famous DJ's putting on a show. Those looking for a more peaceful experience, May and June or September should be on your radar. In June, orchids will be in full bloom, and there's a newfound excitement around the islands as temperatures warm. On the other side, a sharp drop in tourists in September makes for beautiful days wandering the picturesque villages. December and January are the quietest times of the year; however, you'll want to be aware that many venues are closed during these months. If you have specific places in mind to visit, it's best to double-check they'll be open to avoid disappointment.
Practical tips
The currency is EURO. Paying with a card everywhere and you can find an ATM on most of the islands
You can easily rent a car, bike, driver or in some islands use a taxi. There are also boats, sea buses, taxi boats and electric bicycles.
Book a trusted local driver to pick you up and introduce you to the destination, pre-order travel essentials, and get all your questions answered before or during the trip.
The Greek cuisine is fresh an colorful! Some of the local specialties are brantada, fava santorinis, lazarakia. Always the best way to ''try it all'' is asking for a meze in a local tavern.
Yassou, Efcharistó, Antío
Do & See: What to Expect in Cyclades
With over 2,200 islands, 33 of which are inhabited, the opportunities are endless when visiting the Cyclades. For many, the first stop is Santorini. Its dramatic shape carved by ancient volcanic activity, along with its famous whitewashed building and accented blue doors, roofs and windows, make for picture-perfect strolls and unmatched sunsets. Mykonos and Paros are next up in popularity. They guarantee exciting beach clubs, fun nights out and endless high-class restaurants. Or, for nature lovers, head to the island of Amorgos for fascinating hikes and idyllic village strolls.
The uninhabited island of Delos is another must-see. Located right in the middle of The Cyclades, it's considered the birthplace of Apollo and Artemis. It holds the Temple of the Delians, the largest temple dedicated to Apollo. On any island, it's always worth heading inland. Waterfronts can be touristy and crowded, but by making you way towards the centre, you'll be rewarded with authentic villages seemingly preserved in time.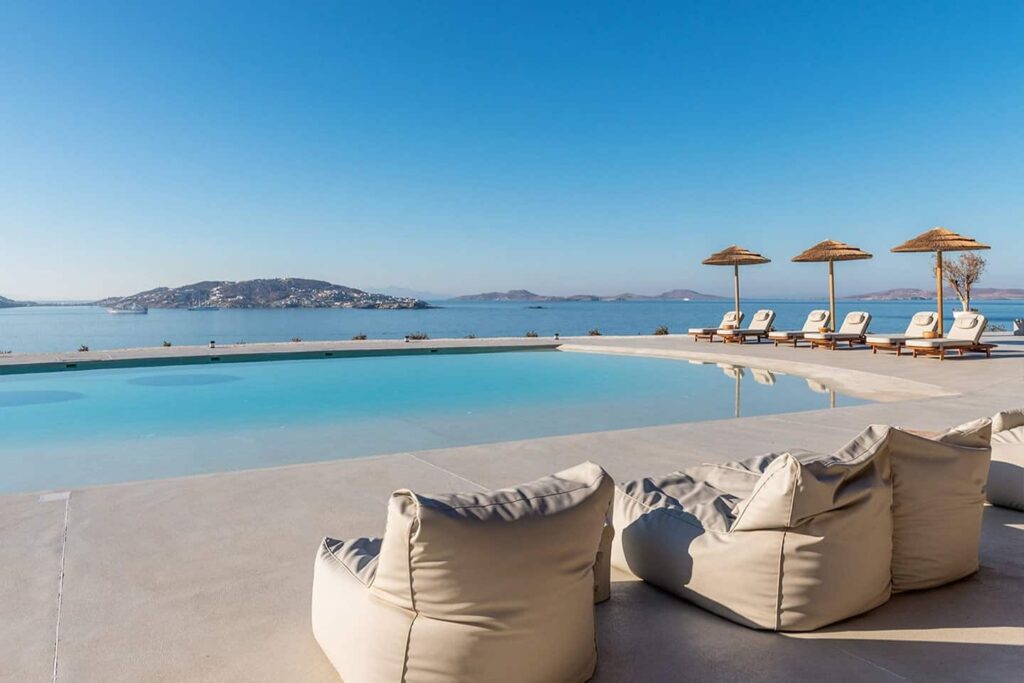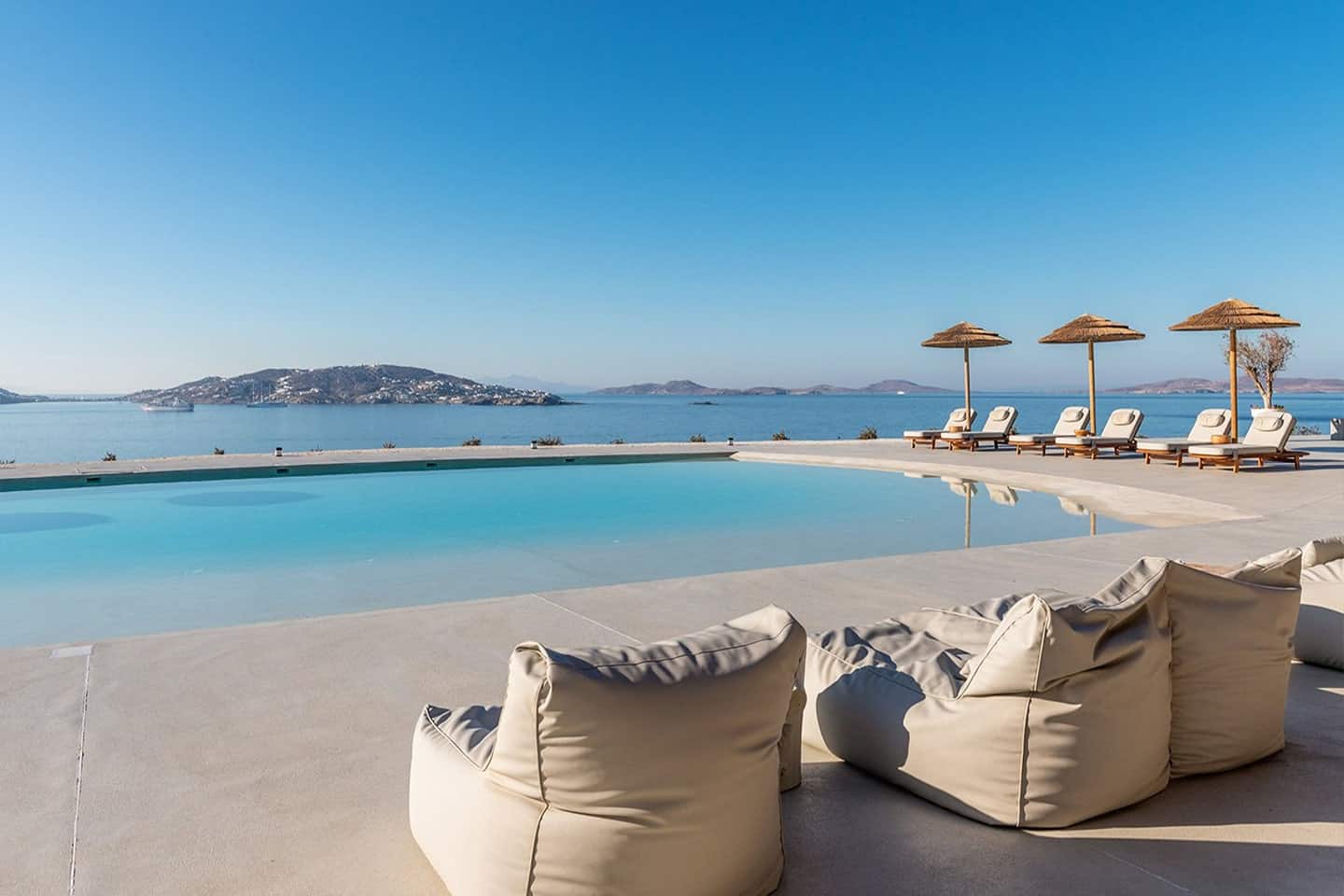 In the need for inspiration?
Let us inspire you for your next stay or help you find the boutique hotel you are looking for
Explore the collection by
DISCOVER
Other Destinations