Adorned with ample untrammelled adventure, emerald green hot spots, thriving turquoise beaches and replete relaxation, November in Greece is nothing short of a stellar sojourn. 
This slice of paradise is further ameliorated by the pleasant mix of weather, and the astounding absence of flocking tourists. With a wealth of rich local culture, new seasonal plates and teeming traditions, seeking adversity in this season poses a plethora of pleasurable pursuits. 
For those who love to escape the crowds and unearth the more authentic side of an archetypal tourist destination, travelling throughout November in Greece really does offer the ultimate snapshot. 
Greece surely is one of the best autumn destinations in Europe around the Mediterranean sea. Straddling snow-capped mountain peaks, culture-infused activities, buzzing cities and dashed alluring adventure around every corner, November in Greece is a mecca for authentic travel. 
Travelling during November in Greece 
What's the weather like in November? 
If you're tossing and turning over travelling to Greece in November, then the fluctuating weather might be at the top of your concerns. 
Notorious for the long summer nights and scorching hot days, Greece's peak season only offers a peek into what is essentially a year-long destination. The biggest mistake is thinking that the spring, autumn, or winter seasons should be avoided. 
With a pleasant mix of weather, November in Greece offers visitors a chance to embark on enticing experiences throughout the less-chartered terrain.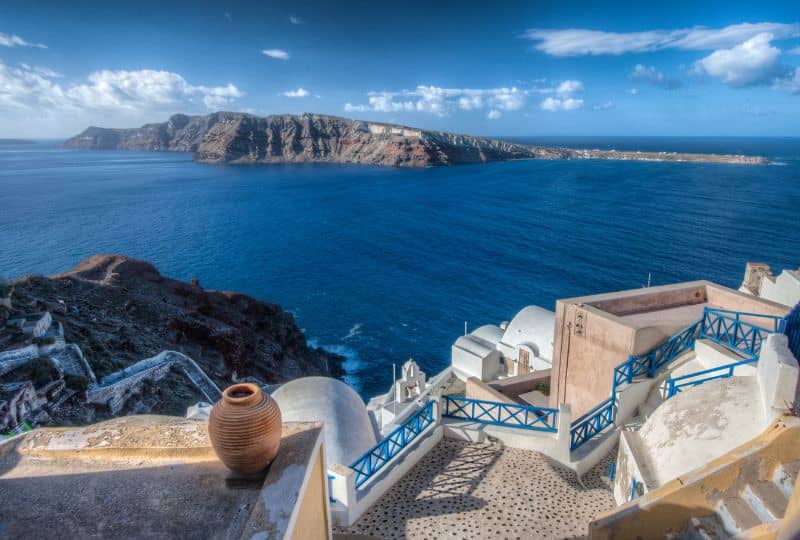 The islands are slightly warmer than the mainland but prepare for your trip with plenty of layers, like jackets and scarves. Autumn calls in trade the swimming trunks for a pair of hiking boots! 
The average temperature in November in Greece is anywhere between 15 to 20 degrees Celsius, with few rainy days and windier evenings. 
What are the benefits of travelling during November in Greece? 
When it comes down to visiting Greece in November, the array of advantages is seriously off the charts. The vast majority of travellers tend to stick to the summer season, generally between peak times of June to September. 
Very rarely do the crowds tend to venture outside the grain, therefore leaving ample room for those who love to explore in the shoulder seasons. This means that from October to May, you'll find far fewer crowds and more room to yourself.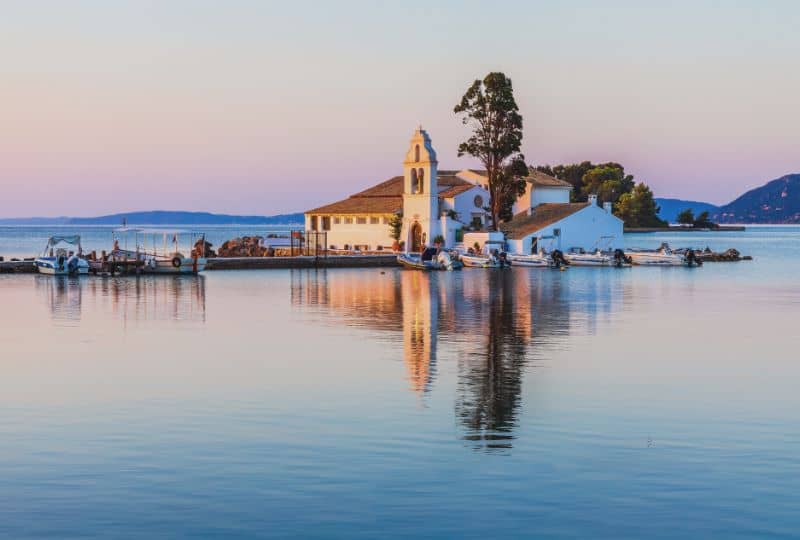 Along with more peace and quiet, costs tend to go down significantly. Visiting during November in Greece means that accommodation, flights, transport and restaurants will be more affordable too. 
The weather also opens up an opportunity to get out and explore the mountainous terrain, which is something that's not as desirable during the scorching summertime. Cool breezes and sunny days offer plentiful possibilities for hiking, mountain biking, sailing, sea kayaking, river trekking and much more. 
Adrenaline-fuelled activities like these make visiting Greece in November well worth the visit. 
Bucket List Destinations for the Perfect November in Greece 
Naxos 
As the largest of the Cyclades islands, Naxos is jam-packed with jaw-dropping landscapes. During autumn, countless cultural, adventure and culinary events take place, coining this destination as an ideal hot spot. 
Embark on a hike through the heaving hilltops or discover the ancient archaeological sites and museums. Don't miss the Cave of Zas, Naxos Old Town and Aria Spring. 
Rhodes 
Given the fact that Rhodes is the country's fourth biggest island, ample activities, restaurants, transport and regular flights run year-round. Boasting more than 300 days in bliss-inducing sunshine per year, you'll be guaranteed a pleasant stay. 
Get lost in the ancient medieval city, admire the architecture, explore the castles, heat up in the Kalithea Springs and dive deep into the history. November in Greece really does have a lot more on offer than you'd typically imagine! 
Crete 
Situated in the southernmost point of Greece, Crete has pristine conditions for a November getaway. With mostly sunny days and next to no wind, the water is still somewhat enjoyable for swimming, snorkelling and discovering the flourishing marine life. 
Cycle through the quaint villages, stand in awe of Balos Beach, hike up the Samaria and check out the array of archaeological sites and museums. 
Mykonos
There's much to adore about Mykonos, whatever season you visit, however Mykonos in autumn is more relaxed and lush landscapes bloom as the weather cools. Nightclubs are open till dawn attracting partygoers from all over the world. They are cultivated, appealing to those with a jet-set lifestyle – top DJs spinning tunes as the sun sets over the Aegean sea.
From November until mid-January, it's olives harvest time at the farm and this brings locals together. Immerse yourself in Mykonian folk music, fine cuisine and wines of the Cyclades. Stroll around the island, imagining what life was like, touching soft, yet jagged stones of ruined columns, admire the complex curves of sculpted marble statues to soothe your senses before you come back home to winter.
Argo-Saronic Islands 
Sitting close to Greece's capital city, the Argo-Saronic Islands boast the perfect opportunity for those who are looking for a hassle-free journey from Athens. Spend November in Greece exploring the eclectic opportunities in Aegina, Salamina, Agistri, Hydra, Poros, Dokos, Nafplio and Spetses. 
Dabble in the extensive historical sites, get a taste at a centuries-old olive grove, trek through the lush forests and rugged landscapes and observe the unique characteristics and teeming traditions prevalent throughout. 
Athens 
Hugging the cusp of Europe, Athens is brimming with top-notch things to do in November. With significantly fewer flocks of tourists, popular sites are now yours to discover tranquilly. Don't miss the bougainvillaea-framed neighbourhood of Plaka, a sunset from Lycabettus Hill, the time-worn Acropolis, the ancient Temple of Olympian Zeus and Hadrian's Arch.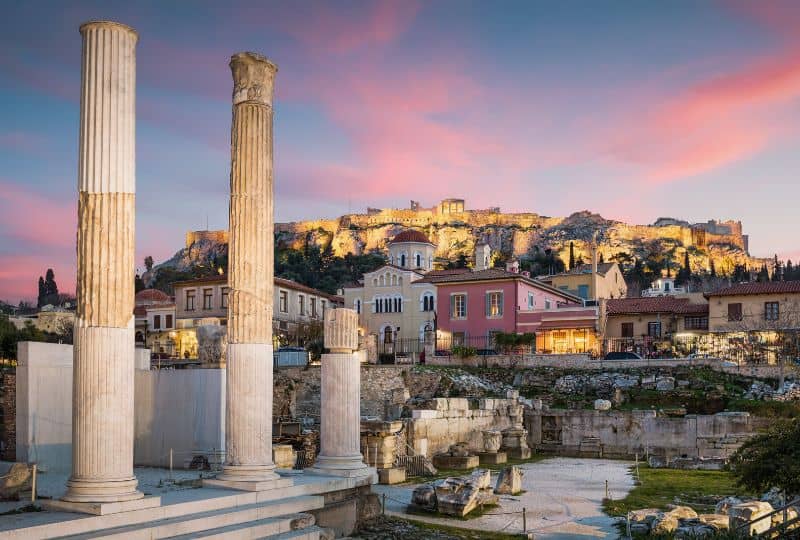 Quench your thirst at a buzzing bar, indulge your senses at an authentic tavern and soak up the charming atmosphere. Athens offers the perfect opportunity to explore the surrounding islands, so why not head out on an Island Hopping Tour in Greece? 
Festivities and Events during November in Greece 
Surprisingly, national festivals and local events fill up the November schedule – you might even find it challenging trying to fit it all in! Whether you're looking for an action-packed marathon, an immersive film festival, or something as simple as a classic Greek name day, November in Greece sure has got the goods. 
Get inspired in the Thessaloniki Piano Festival and admire the heart-warming talent on offer. Get pumped up in the country's capital for the Athens Classic Marathon, and either stretch or sit back and observe as thousands of international crowds break a sweat.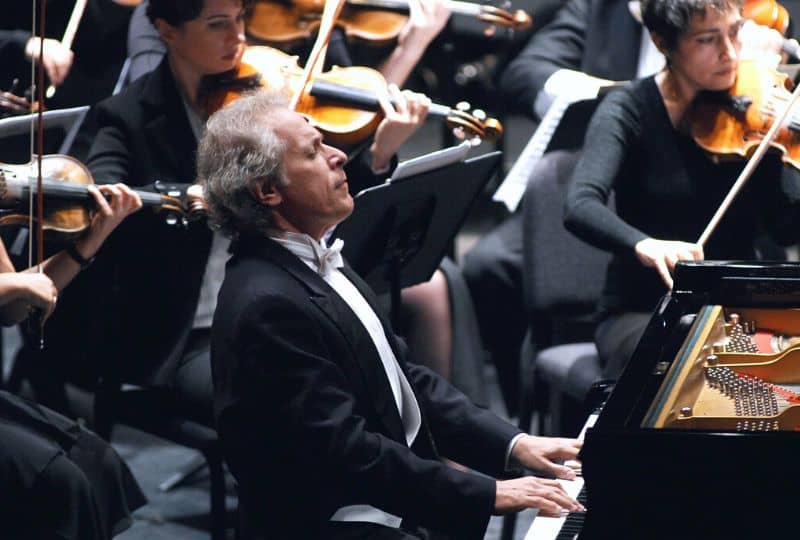 Take your pick between the Chania, Amorgos, Thessaloniki Film Festivals, and kick back with a partner for replete romantic vibes and award-winning artistry. Get your active hat on and smash out the Nafplio Castle Run, and check out the sublime scenery on the Peloponnese Peninsula. 
The Mediterranean is a hive of activity year-round with seasonal festivals abound.
The Boutique Vibe's Top Picks For Unforgettable Stays 
Choosing to travel during November in Greece is easily one of the best decisions you can make. So now that you know the endless advantages, let's figure out where to stay. Here are the Boutique Vibe's hand-picked gems for a getaway you won't forget: 
Steeped in staggering scenery, riveting history, charming culture, sublime beaches and lush landscapes aplenty, this country is a must-see destination. Sure to satisfy avid adventurers, history enthusiasts, and everyone in between, November in Greece encompasses eminent pursuits at every end.